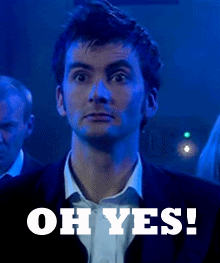 Jamie Campbell Bower. My Jace Wayland. Actor. Model. Musician. Has been in movies such as The Twilight Saga as Caius, nurse Harry Potter as Gellert Grindwald, The Mortal Instruments as Jace Wayland and more. Modeled for several different brands, most recently, Burberry. Part of the awesome band, The Darling Buds.
Just recently, Jamie did a random live acoustic set in the UK for anyone and everyone who wanted to show up and I must admit, I was a bit jealous. Yay for UK fans ;)
Just this week, however, Jamie announced on his twitter that he would be repeating this trend, in NYC on Saturday May 3rd and in Los Angeles on Tuesday May 6th.
And I DIED. I'm ALWAYS off on Tuesdays from work AND Los Angeles is my home. Jamie was going to be playing beautiful, beautiful music in my own backyard. AGH!
Once Jamie had given us a location and time (Venice Boardwalk, 7 pm), my friends and I decided to make a day of it. I hung out with my friends Sylvia, Alex, Ally, Cassie, Stephanie, Jade and Mina and had a blast. I bought the new Morgan Matson book and Kiera Cass' new book, and spent some always wonderful time in Barnes and Noble. We ate lunch on the Santa Monica Pier at good 'ol Bubba Gump's, and then made our way down to Venice Beach to the boardwalk to wait for Jamie.
AND IT WAS TOTALLY AWESOME.
Jamie pulled up, SO super cool, and pulled out his acoustic guitar, and proceeded to play some songs for us, which was amazing! He is so incredibly talented and even though I've met him three times already, I still found myself swooning like crazy!
But don't just take my word for it! I managed to grab some video while I was there. I took a TON of pictures, and then Facetimed with my dear friend Carmen from Oh the Book Feels, so I only got a little bit of video: small samplings of two songs BUT I did record a full song: Get Your Guns, so watch them here, and see if you don't swoon a bit!
SIGH!
If you'd like to see the rest of the pictures (there are a lot), check out the full album here, on the What A Nerd Girl Says Facebook page!
The best part? After Jamie was done with his amazing set, my friends and I jet across town to the Americana to meet two wonderful authors, Tammara Webber and Abbi Glines! But more on that later!
*     *     *     *     *     *     *     *     *     *     *     *    *