There are SO many amazing books coming our way this August but I'd like to share with you, pill today, the ones that I'm highly anticipating! I have read some of them but there are a lot I haven't and I'm ready to read them. Check them out, add them to your TBR list, and share what books you're looking forward to this month!
Young Adult: 
Lair of Dreams by Libba Bray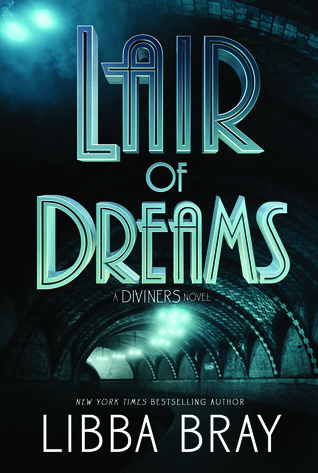 The Diviners #2
After a supernatural showdown with a serial killer, Evie O'Neill has outed herself as a Diviner. Now that the world knows of her ability to "read" objects, and therefore, read the past, she has become a media darling, earning the title, "America's Sweetheart Seer." But not everyone is so accepting of the Diviners' abilities…
Meanwhile, mysterious deaths have been turning up in the city, victims of an unknown sleeping sickness. Can the Diviners descend into the dreamworld and catch a killer?
Release Date: August 25th, 2015
My Thoughts: I cannot believe this book is finally coming out. The Diviners came out THREE years ago and I've been dying for a sequel since then and I'm so excited that I will finally have this book in my hands by the end of the month!
How to Say I Love You Out Loud by Karole Cozzo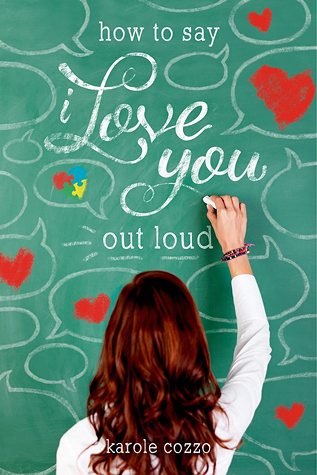 Words are strong. Love is stronger.
When Jordyn Michaelson's autistic brother joins her at her elite school, she's determined not to let anyone know they're related. Even if that means closing herself off to all her closest friends, including charming football stud Alex Colby. But despite her best intentions, she just can't shake the memory of kissing Alex last summer, and the desire to do it again.
Can Jordyn find the courage to tell Alex how she really feels—and the truth about her family—before he slips away forever?
Release Date: August 4th, 2015
My Thoughts: I have already read this book, and I'm so incredibly behind this book. Its a beautiful romance and a great story about having a brother with a disability and I just love it all.
Not After Everything by Michelle Levy
Tyler has a football scholarship to Stanford, a hot girlfriend, and a reliable army of friends to party with. Then his mom kills herself. And Tyler lets it all go. Now he needs to dodge what his dad is offering (verbal tirades and abuse) and earn what his dad isn't (money). Tyler finds a job that crashes him into Jordyn, his former childhood friend turned angry-loner goth-girl. She brings Tyler an unexpected reprieve from the never-ending pity party his life has become. How could he not fall for her? But with his dad more brutally unpredictable than ever, Tyler knows he can't risk bringing Jordyn too deeply into the chaos. So when violence rocks his world again, will it be Jordyn who shows him the way to a hopeful future? Or after everything, will Tyler have to find it in himself?
Release Date: August 4th 2015
My Thoughts: This is an absolutely amazing debut novel by a dear friend of mine. She was awesome enough to give me an ARC of it a few months ago and I devoured the hell out of it. You need this book in your life. You need it.
Jubilee Manor by Bethany Hagen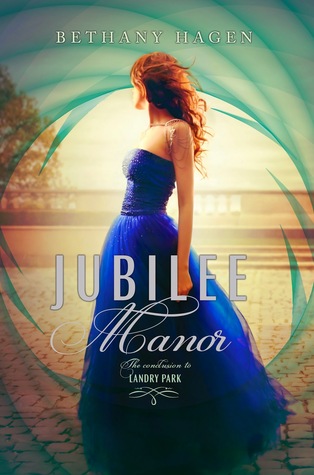 Landry Park #2
In Landry Park, Madeline turned her back on her elite family, friends, and estate to help the Rootless. Now, in Jubilee Manor, she struggles to bring the Gentry and the Rootless together. But when Gentry heirs—Madeline's old friends—are murdered, even she begins to think a Rootless is behind it, putting her at odds with the boy she loves and the very people she is trying to lead. If she can't figure out who is killing her friends and bring them to justice, a violent war will erupt and even more will die—and Madeline's name, her estate, and all the bonds she's forged won't make any difference.
Release Date: August 11th, 2015
My Thoughts: I have had this book in my pile since May and I haven't had a chance to read it yet and that makes me incredibly sad because the first book, Landry Park is just incredible. Its hailed as a sort of Hunger Games meets Gone with the Wind and that is just a winning combination for me.
Until Friday Night by Abbi Glines
To everyone who knows him, West Ashby has always been that guy: the cocky, popular, way-too-handsome-for-his-own-good football god who led Lawton High to the state championships. But while West may be Big Man on Campus on the outside, on the inside he's battling the grief that comes with watching his father slowly die of cancer.
Two years ago, Maggie Carleton's life fell apart when her father murdered her mother. And after she told the police what happened, she stopped speaking and hasn't spoken since. Even the move to Lawton, Alabama, couldn't draw Maggie back out. So she stayed quiet, keeping her sorrow and her fractured heart hidden away.
As West's pain becomes too much to handle, he knows he needs to talk to someone about his father—so in the dark shadows of a post-game party, he opens up to the one girl who he knows won't tell anyone else.
West expected that talking about his dad would bring some relief, or at least a flood of emotions he couldn't control. But he never expected the quiet new girl to reply, to reveal a pain even deeper than his own—or for them to form a connection so strong that he couldn't ever let her go…
Release Date: August 25th, 2015
My Thoughts: Oh Abbi Glines. I adore her as a person so much but I haven't been caught as a fan of hers yet. I'm excited about this one a lot though. Football and romance is a weakness for me so I'm not giving up on her. I am very excited for this one.
The Boy Most Likely To by Huntley Fitzpatrick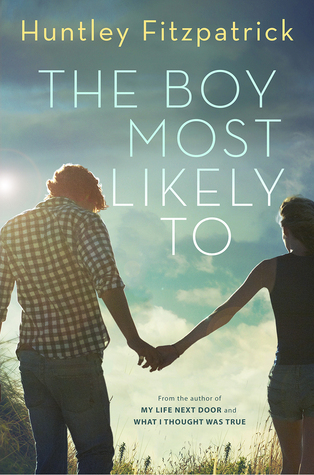 Tim Mason was The Boy Most Likely To:
– find the liquor cabinet blindfolded
– need a liver transplant
– drive his car into a house
Alice Garrett was The Girl Most Likely To:
– well, not date her little brother's baggage-burdened best friend, for starters.
For Tim, it wouldn't be smart to fall for Alice. For Alice, nothing could be scarier than falling for Tim. But Tim has never been known for making the smart choice, and Alice is starting to wonder if the "smart" choice is always the right one. When these two crash into each other, they crash hard.
Then the unexpected consequences of Tim's wild days come back to shock him. He finds himself in a situation that isn't all it appears to be, that he never could have predicted . . . but maybe should have.
And Alice is caught in the middle.
Release Date: August 18th, 2015
My Thoughts: I adore Huntley and I've loved everything she's written so far so I'm excited to read more of her books. This is definitely one that will end up in my pile.
New Adult:
Better When He's Brave by Jay Crownover 
Welcome to the Point #3
Titus King has always seen his world in black and white. There is a firm right and wrong in his mind, which is why as a teenager he left behind the only family he'd ever known to make a better life for himself. Now a police detective in one of the worst cities in the country, he can't deny his life has turned into a million different shades of gray.
The new criminal element in The Point has brought vengeance and destruction right to Titus's front door, and walking the straight and narrow seems far less important now. The difference between right and wrong is nothing compared to keeping those he loves alive. To add to his already strained moral compass, the beautiful and mysterious Reeve Black has made her way back to town. This girl might be as dangerous to Titus as the guy trying to destroy the Point but he can't walk away because he needs her—in more ways than one.
Reeve knows all about the threat trying to destroy The Point. She knows how ruthless, how vicious, and how cruel this new danger can be… and instead of running away, she wants to help. Reeve knows that she has a lot to repent for and saving the city, plus the hot cop that she hasn't been able to forget might just be the only way she can finally find some inner peace.
With an entire city poised on the brink of war, Titus and Reeve stand in the crossfire—and it will take two brave souls to fight for the ultimate love.
Release Date: August 11th, 2015
My Thoughts: Okay, lets be real. I haven't even read this first two yet. But I'm planning on that in the next couple weeks and then hopefully I will get to read this one too. I finished the Marked men last month and it WOWed me so I'm excited for this series.
Childrens/Middle Grade: 
Percy Jackson's Greek Heroes by Rick Riordan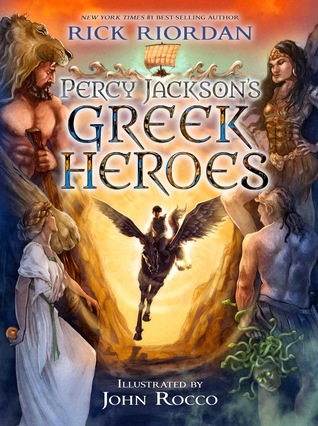 Who cut off Medusa's head? Who was raised by a she-bear? Who tamed Pegasus? It takes a demigod to know, and Percy Jackson can fill you in on the all the daring deeds of Perseus, Atalanta, Bellerophon, and the rest of the major Greek heroes. Told in the funny, irreverent style readers have come to expect from Percy, ( I've had some bad experiences in my time, but the heroes I'm going to tell you about were the original old school hard luck cases. They boldly screwed up where no one had screwed up before. . .) and enhanced with vibrant artwork by Caldecott Honoree John Rocco, this story collection will become the new must-have classic for Rick Riordan's legions of devoted fans–and for anyone who needs a hero. So get your flaming spear. Put on your lion skin cape. Polish your shield and make sure you've got arrows in your quiver. We're going back about four thousand years to decapitate monsters, save some kingdoms, shoot a few gods in the butt, raid the Underworld, and steal loot from evil people. Then, for dessert, we'll die painful tragic deaths. Ready? Sweet. Let's do this.
Release Date: August 18th, 2015
My Thoughts: If its Percy Jackson, its in my mailbox, its in my arsenal. I loved the first one of these that was released last year so I'm definitely excited to having this come my way!
The Day the Crayons Came Home by Drew Daywalt and Oliver Jeffers
I'm not sure what it is about this kid Duncan, but his crayons sure are a colorful bunch of characters! Having soothed the hurt feelings of one group who threatened to quit, Duncan now faces a whole new group of crayons asking to be rescued. From Maroon Crayon, who was lost beneath the sofa cushions and then broken in two after Dad sat on him; to poor Turquoise, whose head is now stuck to one of Duncan's stinky socks after they both ended up in the dryer together; to Pea Green, who knows darn well that no kid likes peas and who ran away—each and every crayon has a woeful tale to tell and a plea to be brought home to the crayon box.
Release Date: August 18th, 2015
My Thoughts: If you haven't read the first one, you are missing out. It is one of the cutest kids books I've ever read and Drew Daywalt was kind enough to do an interview for this blog, and was just awesome as hell. I can't wait for the sequel ;)
General Fiction: 
X by Sue Grafton 
Kinsey Millhone #24
X:  The number ten. An unknown quantity. A mistake. A cross. A kiss.

X:  The shortest entry in Webster's Unabridged. Derived from Greek and Latin and commonly found in science, medicine, and religion. The most graphically dramatic letter. Notoriously tricky to pronounce: thinkxylophone.

X:  The twenty-fourth letter in the English alphabet.
Release Date: August 25th, 2015
My Thoughts: I've been reading these books since I was a kid, probably before I was actually mature enough to read these books haha. But I'm excited to read the next installment and I'm ready for this series to finally come to an end one day LOL.
*     *      *     *     *
What are your most anticipated releases of August! Share in the comments below!