I am so happy to be celebrating the release of Gabriella Lepore's novel, adiposity Secrets in Phoenix! Not only is it SO good so far (I'm about halfway), but it is the first novel being published by the amazing Benjamin Alderson of OfTomes Publishing.
The second, of course, will be The Awakened by me! Eek!
Anyway, I'm SO excited that this book is finally out in the world and that all of you guys can read it! Its an awesome book so far, and Gabriella is my author sis at OfTomes and I'm so proud of Ben for putting this company together. I'd love to tell you a bit more about the book and Gabriella herself and I hope that you guys can check it out and get your hands on it!
About Gabriella Lepore
Gabriella is the author of the Witches of the Glass Castle series, How I Found You and Evanescent. Her book, Secrets in Phoenix, is the first novel published by OfTomes Publishing. Make sure to follow her at the links below!
Website / Twitter / Instagram / Facebook / GoodReads
About Secrets in Phoenix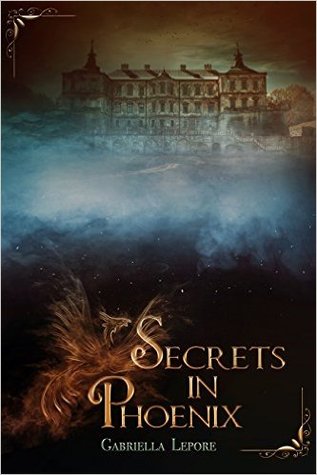 When Sophie Ballester and her twin brothers Sam and Todd are uprooted from their home and sent to a remote boarding school run by their Great Aunt Ness, they stumble upon a hidden room that holds a secret—a secret that will change everything.
The people of Phoenix Holt are not what they seem.
In fact, nothing is.
Add it on GoodReads now or purchase it in ebook and paperback format on Amazon!
*******
Congratulations to both Ben and to Gabriella on today's awesome release! Its SUCH a big day and I'm so so excited :) And I can't WAIT to be a part of this super amazing family this December!
Don't forget, head to Amazon and get your hands on a copy of Gabriella's book now!