Hello everyone! Welcome back to the Tuesday Top Ten!
I honestly have had a crazy week, and I've been so incredibly busy that I honestly couldn't even remember if I did a Tuesday Top Ten last week. Turns out I did!
I got the idea for this week's top ten from my dear friend Kayla's blog! She did a booktag where she posted what authors she owned the most books of from her auto-buy list. I thought it was kind of fun but…I have over 500 books and I don't have bookshelves so that's a lot of work for me. But then I thought, well, I don't have an idea for this week's Tuesday Top Ten so voila! Now I have one.
All ten authors are authors that from right this moment (and perhaps before), I will buy everything they release, without even thinking about it. You know what I mean. Those kind of authors that you've read enough books to trust them, so that when they release a new book, you immediately want to pick it up and read it. Those ones.
Here are my top ten, erm, eleven:
Its funny that a year ago, I would have scoffed at this, rolled my eyes at the cover of Vampire Academy, and never known how amazing this author is. Luckily, I put aside my vampire prejudices and read this book. Now I'm addicted to VA and Bloodlines, absolutely adore Richelle and I have a VA tattoo now. I will buy anything she writes because she takes something that has been done over and over again, has been beaten to a pulp and makes it fun, fresh, adventurous, sexy and amazing. Richelle Mead is incredible and I will be picking up every single one of her books from now on, easily.
This is a very…I will buy everything she publishes from here on out. I don't own everything by her at this point. I have read the entire Lux series (so far) and I don't own it all. I have read the entire Covenant series and again, don't own them. But I've read so much from her now, and I've been so thoroughly impressed by her, again and again, that any time there is a new release for her, I'm determined to head to the bookstore in order to purchase her new book. I trust her to take me on adventure, to make me laugh and to have perfectly steamy scenes that leave me panting for more.
After reading the entire Legend trilogy, and being completely blown away from beginning to end, I've developed not only an addiction to Marie Lu, but a complete trust in her. I was ready to dive happily into her new book, The Young Elites, and worked my ass off to get a copy of it at ALA. I read it just last week and it blew my mind. I already have my ARC of it but I know that when it is released in October, I will totally be picking it up. I trust Marie Lu to write an incredible story every single time, and she will be one that I will be following for quite some time.
The Divergent series means so incredibly much to me; I don't get tattoos of series just because I feel like it. I love Veronica Roth. I love her characters and her stories. I picked up the Four collection and read it in about an hour. I trust her, and I want to read everything that she puts out. She's the same age as me so I know that she has a great future as a writer in front of her. Right now, I am unsure of what she is working on. Everyone is just talking about the new Four collection and I don't think there's anything set in stone planned for the future. Whatever it is though, you can definitely count on me to purchase it on the day it comes out.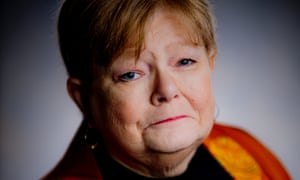 There is a stipulation to this, even though she's totally tied for first in the list of my favorite authors. I buy every single thing Tamora Pierce writes as long as its in the Tortall world. Everything she has written in that world has just blown my mind and I love going back again and again and again. She hasn't put anything out in that world for awhile, which makes me sad, but I always eagerly await a new one. I need to go back and read her Circle books, in the hope of getting an "auto-buy" feeling for those as well :)
Okay, yes, I need to go back and buy all the books he's already released since I don't own all of them, but of the ones I've read and own, I just can't imagine him disappointing me. He is an absolutely incredible author and every book I read makes me love him even more. From now on, every time he releases a book, I will be at the  bookstore, grabbing a copy (or two…or three…) and making sure its in my collection. I trust him enough to always make me a happy reader.
Did I just use a picture of Jessica Brody from the first time I ever met her, over a year ago at WonderCon 2013? Yes, yes, I did. Apparently when I google "Jessica Brody author", most of the pictures that pop up are the ones from my blog…which is kind of cool and maybe a bit creepy and stalkerish. But the point is, I'll buy all Jessica Brody's books because they're all so good! I've read them all (except the Fidelity Files, which I'm working on), and she makes me laugh and she's a great writer and I love supporting her. Its easy to imagine going to the bookstore on her release days and picking up her new book!
I've literally bought every single Sarah Dessen book, on the day its released, since I was about fourteen years old. I doubt that is going to change any time soon, unless she starts writing truly awful books.Even then though… Sarah is one of those authors that usually makes me happy, and I love reading her books. Her last couple have been a little lacking compared to some of her earlier ones but I still buy each one with much eagerness because I know what a terrific writer she is and I always look forward to the great stories she tells. Plus they're always the perfect summer books and I just love that.
Whatever you feel about her, that's your deal. I ran into a lot of people at ALA who don't like her, and that's your deal. But she is literally one of my favorite authors ever, I have a tattoo from her series and I will buy each and every one of her books on the day they come out, no matter what. I absolutely hated City of Fallen Angels, and I'm upfront and honest about that. But that didn't keep me from continuing to buy The Infernal Devices series or from picking up the next TMI book, Lost Souls, the following year. I will pick up a copy of The Iron Trials (her novel with Holly Black) this fall (though I already have an ARC copy of it), and I'll pick up a copy of The Bane Chronicles and Lady Midnight and so on. This is one author that I'm definitely going to continue to buy, because even though she writes a dud sometimes, she writes a great book that makes me happy too.
Meg Cabot has been one of my favorite authors since I was 12 years old, when I first picked up a copy of The Princess Diaries. I've literally bought every single book of hers, on the release day, since then. That's 14 years of complete dedication. In fact, a few months ago, I thought "Wait…how is it Meg isn't releasing anything this year?" Not even a week later, Meg announced two new adult books, based off of two of her very popular YA series. Those will most definitely be auto buys, without even pausing or thinking about it.
She's my favorite author in the entire world and she's written a total of 10 books. Which seems like a lot but the first one came out in 1998, and that was nearly 20 years ago. She wrote the Harry Potter series and when that was over, I thought I would never again be able to experience the beautiful and incredible writing and storytelling of her again. Then The Casual Vacancy came out. Not one of my favorites but I did enjoy it and I purchased it immediately. As soon as it was revealed that she was Robert Galbraith, and that The Cuckoo's Calling was, in fact, her novel, I immediately went on my e-reader and bought it. (I had to; at the time, bookstores didn't carry enough copies to meet the sudden demand). Just recently I purchased The Silkworm, the sequel. I will continue to buy every single thing she writes, even if its, like, a history of toothpicks or something because I will read anything this queen writes :)
*     *     *     *     *     *     *     *     *
Who are some of your favorite auto-buy authors? Share in the comments!