Young Adult 
Stand Off by Andrew Smith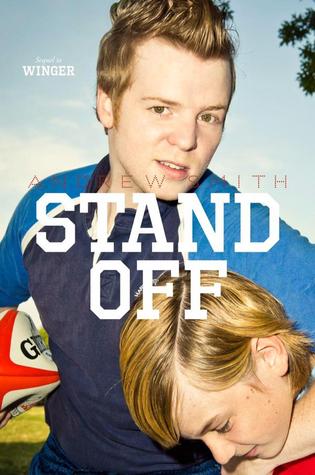 Winger #2
It's his last year at Pine Mountain, this web and Ryan Dean should be focused on his future, but instead, he's haunted by his past. His rugby coach expects him to fill the roles once played by his lost friend, Joey, as the rugby team's stand-off and new captain. And somehow he's stuck rooming with twelve-year-old freshman Sam Abernathy, a cooking whiz with extreme claustrophobia and a serious crush on Annie Altman—aka Ryan Dean's girlfriend, for now, anyway.
Equally distressing, Ryan Dean's doodles and drawings don't offer the relief they used to. He's convinced N.A.T.E. (the Next Accidental Terrible Experience) is lurking around every corner—and then he runs into Joey's younger brother Nico, who makes Ryan Dean feel paranoid that he's avoiding him. Will Ryan Dean ever regain his sanity?
Release Date: September 8th, 2015
My Thoughts: I am dying for this book. Ever since Andrew announced it, I've been dying to get my hands on it. I tried again and again to get an ARC but it seems fate was not in my hands. But that's okay. Only a week more to go. AGH.
Six of Crows by Leigh Bardugo
Six of Crows #1
Ketterdam: a bustling hub of international trade where anything can be had for the right price—and no one knows that better than criminal prodigy Kaz Brekker. Kaz is offered a chance at a deadly heist that could make him rich beyond his wildest dreams. But he can't pull it off alone…
A convict with a thirst for revenge.
A sharpshooter who can't walk away from a wager.
A runaway with a privileged past.
A spy known as the Wraith.
A Heartrender using her magic to survive the slums.
A thief with a gift for unlikely escapes.
Six dangerous outcasts. One impossible heist. Kaz's crew is the only thing that might stand between the world and destruction—if they don't kill each other first.
Release Date: September 29th, 2015
My Thoughts: Anything by Leigh is bound to be a good book. Easily. She writes fantasy so well and her world building skills just absolutely blow my mind. Plus its the same universe as the Grisha trilogy so I'm already dying to read this.
Firewalker by Josephine Angelini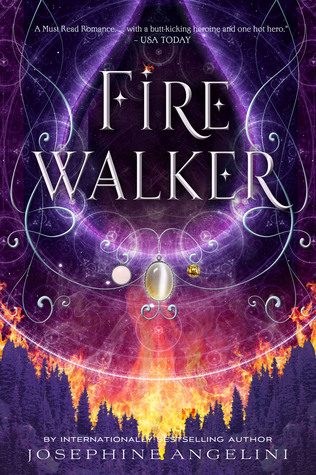 The Worldwalker Trilogy #2
Lily is back in her own universe, and she's ready to start a new life with Rowan by her side. True, she almost died in the Pyre that fueled their escape from New Salem, and must hide her magic for the safety of everyone she cares about, but compared to fighting the Woven, the monstrous creatures inhabiting the alternate Salem, life is looking pretty good.
Unfortunately, Lillian, ruthless ruler of the 13 Cities, is not willing to let Lily go that easily. If she can't persuade Lily to return to her world, she will force her to come back by doing away with the ones she loves.
Release Date: September 1st, 2015
My Thoughts: I absolutely loved the first book of this series. It was dark and sexy and beautiful. Josie is one of the most beautiful writers I've ever read and she left off on such a cliffhanger so I can't wait to read this book. That will probably leave off on a terrible cliffhanger…
Queen of Shadows by Sarah J Maas
Throne of Glass #4
Everyone Celaena Sardothien loves has been taken from her. But she's at last returned to the empire—for vengeance, to rescue her once-glorious kingdom, and to confront the shadows of her past . . .
She will fight for her cousin, a warrior prepared to die just to see her again. She will fight for her friend, a young man trapped in an unspeakable prison. And she will fight for her people, enslaved to a brutal king and awaiting their lost queen's triumphant return.
Release Date: September 1st, 2015
My Thoughts: I'll admit it: I haven't even read Heir of Fire yet. *Hangs head in shame* I even got an arc of that book too! I just wasn't feeling fantasy too much and so I kept putting it off. Now that I'm back into that, I'm ready to dive into that book, which means I'm excited to get my hands on this book ASAP!
Tonight the Streets Are Ours by Leila Sales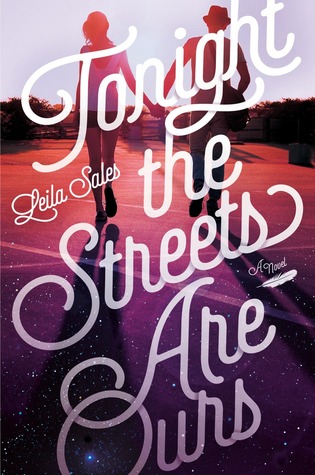 Seventeen-year-old Arden Huntley is recklessly loyal. Taking care of her loved ones is what gives Arden purpose in her life and makes her feel like she matters. But she's tired of being loyal to people who don't appreciate her—including her needy best friend and her absent mom.
Arden finds comfort in a blog she stumbles upon called "Tonight the Streets Are Ours," the musings of a young New York City writer named Peter. When Peter is dumped by the girlfriend he blogs about, Arden decides to take a road trip to see him.
During one crazy night out in NYC filled with parties, dancing, and music—the type of night when anything can happen, and nearly everything does—Arden discovers that Peter isn't exactly who she thought he was. And maybe she isn't exactly who she thought she was, either.
Release Date: September 15th, 2015
My Thoughts: I've already read this book. I was lucky enough to read the ARC and I absolutely loved it. It was unique and fun and emotional and it kept me addicted until the very end. A totally awesome release that you should get your hands on this month!
Walk on Earth a Stranger by Rae Carson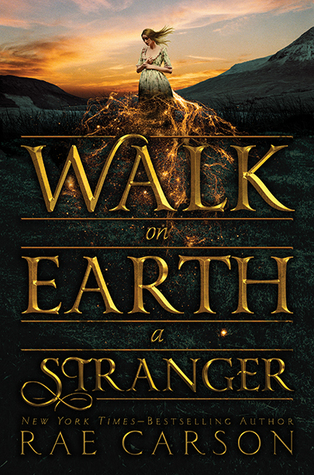 The Gold Seer #1
Lee Westfall has a secret. She can sense the presence of gold in the world around her. Veins deep beneath the earth, pebbles in the river, nuggets dug up from the forest floor. The buzz of gold means warmth and life and home—until everything is ripped away by a man who wants to control her. Left with nothing, Lee disguises herself as a boy and takes to the trail across the country. Gold was discovered in California, and where else could such a magical girl find herself, find safety?
Release Date: September 22nd, 2015
My Thoughts: I'm convinced that everything Rae Carson does is absolute gold and I'm sure I'll think so with this novel. Its been awhile since The Bitter Kingdom released so I'm so excited to have a brand new Rae release in my hands. She's amazing, and writes such beautiful characters. I'm sure this book will be the same.
I Crawl Through It by AS King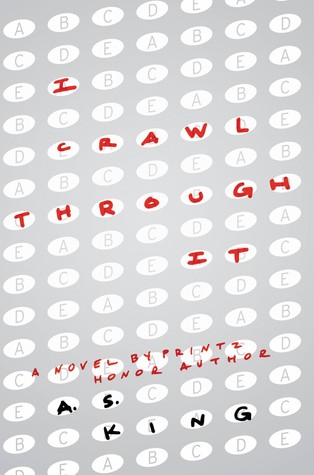 Four talented teenagers are traumatized-coping with grief, surviving trauma, facing the anxiety of standardized tests and the neglect of self-absorbed adults—and they'll do anything to escape the pressure. They'll even build an invisible helicopter, to fly far away to a place where everyone will understand them… until they learn the only way to escape reality is to fly right into it.
Release Date: September 22nd, 2015
My Thoughts: AGH. A.S. King writes some of the weirdest stuff that I've ever read. Seriously. Her books make my brain go haywire trying to figure out what is going on. But seriously, that's what I love about her books. They make me think. They're absolutely incredible and even when they're wacky as hell, they tell such human stories. UGH. I have the ARC of this and I NEED to make time to read it! Eek!
Library of Souls by Ransom Riggs
Miss Peregrine's Peculiar Children #3
Time is running out for the Peculiar Children. With a dangerous madman on the loose and their beloved Miss Peregrine still in danger, Jacob Portman and Emma Bloom are forced to stage the most daring of rescue missions. They'll travel through a war-torn landscape, meet new allies, and face greater dangers than ever. . . . Will Jacob come into his own as the hero his fellow Peculiars know him to be? This action-packed adventure features more than 50 all-new Peculiar photographs
Release Date: September 22nd, 2015
My Thoughts: This is another book where I need to read the second one as well. But this is the conclusion! So I'm hoping to power through the second book soon and then make my way through the third. Plus Ransom is just such a cool person and there's going to be a movie and its all good stuff.
What We Saw by Aaron Hartzler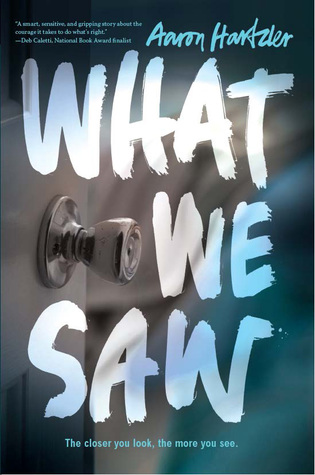 Kate Weston can piece together most of the bash at John Doone's house: shots with Stacey Stallard, Ben Cody taking her keys and getting her home early—the feeling that maybe he's becoming more than just the guy she's known since they were kids.
But when a picture of Stacey passed out over Deacon Mills's shoulder appears online the next morning, Kate suspects she doesn't have all the details. When Stacey levels charges against four of Kate's classmates, the whole town erupts into controversy. Facts that can't be ignored begin to surface, and every answer Kate finds leads back to the same question: Where was Ben when a terrible crime was committed?
Release Date: September 22nd, 2015
My Thoughts: I've already read this book, months ago actually. And it both broke my heart and gave me an immense amount of hope. Aaron Hartzler completely nails it in his first fiction release. I can't even handle how much I absolutely loved this book. Ugh. I can still remember all the emotions. Get your hands on this book. Now.
New Adult 
Forever With You by Jennifer L Armentrout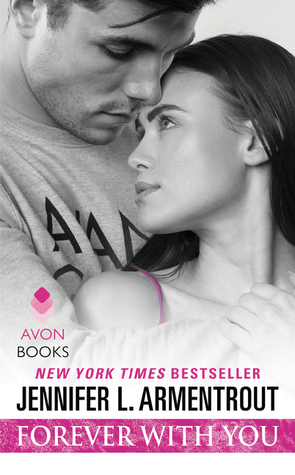 Wait for You #5
Some things you just believe in, even if you've never experienced them. For Stephanie, that list includes love. It's out there. Somewhere. Eventually. Meanwhile she's got her job at the mixed martial arts training center and hot flings with gorgeous, temporary guys like Nick. Then a secret brings them closer, opening Steph's eyes to a future she never knew she wanted—until tragedy rips it away.
Nick's self-assured surface shields a past no one needs to know about. His mind-blowing connection with Steph changes all that. As fast as he's knocking down the walls that have kept him commitment-free, she's building them up again, determined to keep the hurt—and Nick—out. But he can't walk away. Not when she's the only one who's ever made him wish for forever . . .
Release Date: September 29th, 2015
My Thoughts: So I was discussing this with my friends, since we got our hands on the ARC and apparently I'm the only one that loved it. But I loved it. I can't even begin to express how much I connected with the main character, Stephanie. I loved it. I can't wait to get that ARC back so I can hug it to my chest :) I think JLA continues to put out great books in this series and I can't wait for book six.
Middle Grade
The Cooper Gauntlet by Cassandra Clare and Holly Black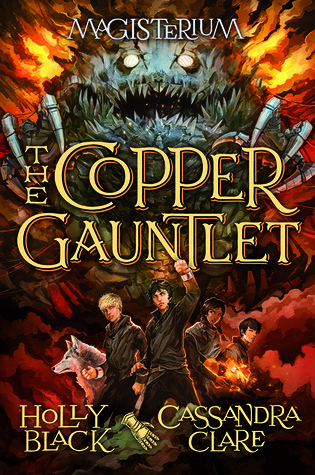 The Magisterium #2
Callum Hunt's summer break isn't like other kids'. His closest companion is a Chaos-ridden wolf, Havoc. His father suspects him of being secretly evil. And, of course, most kids aren't heading back to the magical world of the Magisterium in the fall.
It's not easy for Call . . . and it gets even harder after he checks out his basement and discovers that his dad might be trying to destroy both him and Havoc.
Call escapes to the Magisterium — but things only intensify there. The Alkahest — a copper gauntlet capable of separating certain magicians from their magic — has been stolen. And in their search to discover the culprit, Call and his friends Aaron and Tamara awaken the attention of some very dangerous foes — and get closer to an even more dangerous truth.
Release Date: September 1st, 2015
My Thoughts: I absolutely ADORED the first book in this series and I'm so sad I won't be able to pick this up tomorrow. It was SUCH a great start to the series and Holly and Cassie have such a great writing dynamic. I can't wait to see what else happens to Callum.
*********
What September releases are you looking forward to? Share in the comments!