Character Name:
Tony Stark a.k.a. Ironman
Book or Series They Appear In:
To make life easier, for sale he appears in about a million Marvel comics and he is part of the Marvel Cinematic Universe haha.
Ironman, medications Ironman 2, information pills Ironman 3, The Avengers, The Avengers 2: Age of Ultron
Author/Creator:
Larry Lieber, Stan Lee, Jack Kirby, Don Heck
Played By: 
Robert Downey Jr.
Who They Are:
I'm going to remind you guys again because I"m still getting complaints. My FCotW's WILL be spoiler filled. Sorry. I've warned you so much time haha. 
Look, this could honestly be a whole novel in itself. I am not a comic book person, though I really wish I could be. But there's so many different universes so I'm just sticking to the story we have of Tony Stark/Ironman in the MCU because that's what I know.
Tony Stark is the head of Stark Industries, a billionaire and playboy with a reputation as big as the contents of his bank account. When he is captured while on a trip to promote his Stark weapons, he tries to figure out a way to escape and creates the Ironman suit. He learns that his company is selling weapons to the enemy behind his back and sets out to stop it and that's kind of where his story goes from there. He is open about his identity as Ironman. He's incredibly smart and goes from using that to develop and tries to create other things, like self-sustaining energy sources. He eventually becomes part of the Avengers and helps defend New York City from Loki and his invading alien race.
Why I Am Crushing On Them: 
Um, its Robert Downey Jr? Do you need anything else besides that?
Let's be honest: I'd make out with anyone on the Avengers team, and that includes the girls. Chris Hemsworth as Thor? Sigh. Jeremy Renner as Hawkeye? Sigh again. Mark Ruffalo as The Hulk? Double Sigh. Chris Evans as Captain America? SIGH. They manage to find the yummiest guys possible to play these superheroes. I'm in fangirl heaven when I watch these movies, especially The Avengers.
But there's something about Ironman that makes this girl weak in the knees. One, its just kind of the guys I like: the sarcastic, humorous, I-act-like-I-don't-care-but-I-totally-do sort of thing.  I love it. I love that he constantly just looks massively sexy and then he gets into his badass suit and just throws down. I love that he built his suit on his own and his own brain that makes him a superhero, not any special powers. I love that. I mean, superheroes are awesome and all but I love that the whole thing of Ironman comes from Tony Stark's brain, and his money, sure, but still its awesome.
And seriously, he cracks me up. His movies have the most humor, easily, and he lends a lot of the humor to the Avengers, definitely. I was googling quotes for this post and I just kept laughing and I couldn't even narrow it down. I had to stop myself from copying and pasting all the lines in here because they are just so funny. I love that Robert Downey Jr is able to represent so many emotions as Ironman. We get cocky, arrogant, confident, sexy, insecure, caring, loyal, angry, vengeful, all sorts of different emotions and you believe all of them, and he looks so good while doing them.
Notable Quotes:
Tony Stark: Well, you can forget it. I am Iron Man. The suit and I are one. To turn over the Iron Man suit would be to turn over myself, which is tantamount to indentured servitude or prostitution, depending on what state you're in. You can't have it.
Senator Stern: Look, I'm no expert…
Tony Stark: In prostitution? Of course not, you're a senator. Come on!
"My bond is with the people, and I will serve this great nation at the pleasure of myself. If there's one thing I've proven it's that you can count on me to pleasure myself."
"I told you I don't want to join your super-secret boy band."
"You really have got a lid on it, haven't you? What's your secret? Mellow jazz? Bongo drums? Huge bag of weed?"
"Right. Better clench up, Legolas."
"And I'm a huge fan of the way you lose control and turn into an enormous green rage monster."
 "That man is playing Galaga! Thought we wouldn't notice. But we did."
"Alright. Hey. Alright. Good job, guys. Let's just not come in tomorrow. Let's just take a day. Have you ever tried shawarma? There's a shawarma joint about two blocks from here. I don't know what it is, but I wanna try it."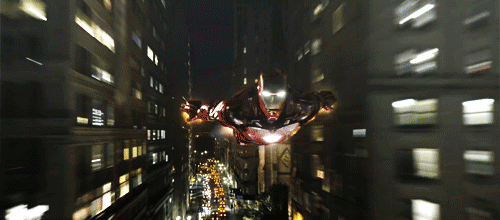 *     *      *     *      *     *      *      *      *     *