I throw myself at your mercy, prostate my friends! I have attended so many events lately and I've sadly been so terrible at recapping them!
So I've decided to do a quick update of who I've met the past few months, and share some photos and some quick things about it!
September 8th – Andrew Smith at The Grove
It's always an awesome time seeing Andrew. I had been dying to get my hands on Stand-Off and I knew I had to get to this signing, no matter what happened. He read a bit of the book, which was absolutely hilarious, and signed books. He was such a sweetheart, and made sure to give me a big hug, which was awesome. I loved the way he signed my book…to be counted as his friend is honestly a huge honor. Aaron Hartzler was also there, and I figured it would be an awesome picture to get one of the two of them, because they're just both so so awesome!
September 13th – Cecil Castellucci at the Long Beach Comic Con
It is always awesome to see Miss Cecil! Sadly, I had missed her release party as well, which had made me so insanely sad since it was a new Princess Leia book! I got it on release date though, and when I heard she was going to be at LBCC, I knew I had to swing by her table and get her autograph, of course. I adore Cecil and if you haven't read her Princess Leia book, you definitely should!
I also was able to meet Amy Mebberson, the fan artist who is AWESOME, and does one of my favorite series, Pocket Princesses. I also met Lindsey McKeon, who played Tessa the Reaper in Supernatural.
September 24th – Aaron Hartzler at the Grove
Then a few weeks later, I made my way back to the Grove to celebrate the release of Aaron Hartzler's What We Saw. I read this book back in April as an ARC and just fell madly in love with it. I knew I had to get my hands on a copy, especially since Aaron is such a great friend. He gave me the BIGGEST hug when he found out my news about being published and it was just fabulous seeing him again. He read such a great part from the book too.
It was fabulous too! Aaron pointed out the awesome Nicola Yoon during his event, and I was so sad that I had missed her own release party the week before that I practically sprinted to the YA section to grab a copy of her book to get it signed. She was SO sweet about it and signed it, and was just so so awesome.
October 7th – Leigh Bardugo at The Grove
Leigh always is SUCH a fun time. She's so funny and articulate and she always has the best events because she's just such an awesome person. She makes me laugh like no other, and she's so passionate about what she does. I LOVE going to see her and her new book is just fabulous! She had just found out that day that Six of Crows had debuted at #1 on the NYT best seller list too, so it was a great celebration!
Me and Leigh's mom! We've taken a picture together the last three years at Leigh's release parties so it felt like tradition to do it once more! She's just so awesome :)
Its always so so great to see Leigh, but this time was even more awesome. She congratulated me on being published and wrote just the best thing in the world in my book, that made me smile so big and nearly drove me to tears. I'm so lucky to have such a great author as a friend, and that we were able to celebrate the awesomeness of being published (and soon to be published) together!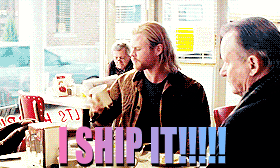 My dad even went to the event with me! He's been reading Six of Crows, which is awesome because he's not a reader at all, and he decided to come with me, and meet Leigh!
October 12th – Stephenie Meyer at The Grove with Jake Abel
I was actually really excited when I heard that Stephenie Meyer would be signing at The Grove for the tenth anniversary of Twilight. I've been reading it for ten years haha and its my biggest guilty pleasure for sure. I've also never met her, which is pretty crazy so I was excited to finally meet her! My dear friend, Lita, helped me get a good spot for the event and I was second row and perfectly set for the Q and A and the signing.
It was also REALLY cool to see that she had brought along Jake Abel for the signing, to help with the Q and A. It was super simple, everyone wrote down questions on index cards, they selected a few backstage and then answered some during the event. They picked mine too, which was awesome and I made sure to record it too! If you don't know Jake Abel, he played Ian in Stephenie Meyer's The Host, and he also was Luke in Percy Jackson and Adam in Supernatural.
It was a SUPER great event. It was organized perfectly, it went smoothly and they even had a professional photographer to take your picture with Stephenie so that you got a picture but didn't hold up the line with your phone or camera. It was absolutely seamless.
This picture came out SO good. I love this professional photographer thing. It worked out so well and I truly love my picture so much.
Afterwards, Jake Abel had sort of disappeared, and I was kind of sad because I wanted to get a picture with him. I saw a friend of mine, who looked all happy, and asked if she knew where he was, so I totally tracked him down. He was with his wife, shopping for books, but he was insanely sweet about posing for a picture with me!
And then I finally had a signed Twilight book in my collection!
****
I hope you enjoyed this random recap of events! Hopefully from now on, I'll be MUCH MUCH better at recapping!