Young Adult
Carry On by Rainbow Rowell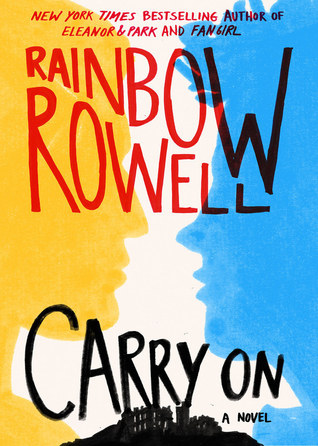 Fangirl #2 (sort of)
Simon Snow just wants to relax and savor his last year at the Watford School of Magicks, dosage but no one will let him. His girlfriend broke up with him, his best friend is a pest, and his mentor keeps trying to hide him away in the mountains where maybe he'll be safe. Simon can't even enjoy the fact that his roommate and longtime nemesis is missing, because he can't stop worrying about the evil git. Plus there are ghosts. And vampires. And actual evil things trying to shut Simon down. When you're the most powerful magician the world has ever known, you never get to relax and savor anything.
Release Date: October 6, 2015
My Thoughts: I literally can't wait to get my hands on this book. As soon as Rainbow said she'd release it, I have just been counting down the days to hear more about Simon and Baz. Its so weird to be such a fan for a fandom that's not even real but its so true. I adore Simon Snow and I can't WAIT for this book!
A Madness so Discreet by Mindy McGinnis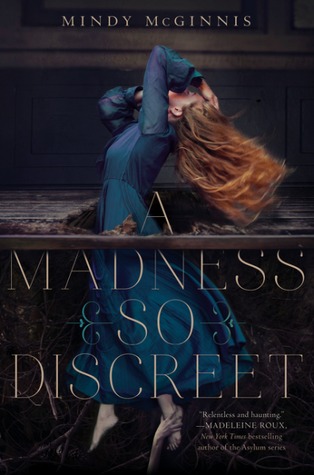 Grace Mae knows madness. She keeps it locked away, along with her voice, trapped deep inside a brilliant mind that cannot forget horrific family secrets. Those secrets, along with the bulge in her belly, land her in a Boston insane asylum. When her voice returns in a burst of violence, Grace is banished to the dark cellars, where her mind is discovered by a visiting doctor who dabbles in the new study of criminal psychology. With her keen eyes and sharp memory, Grace will make the perfect assistant at crime scenes. Escaping from Boston to the safety of an ethical Ohio asylum, Grace finds friendship and hope, hints of a life she should have had. But gruesome nights bring Grace and the doctor into the circle of a killer who stalks young women. Grace, continuing to operate under the cloak of madness, must hunt a murderer while she confronts the demons in her own past.
Release Date: October 6, 2015
My Thoughts: I think that Mindy has a beautiful way of writing and an incredible storyteller and I'm really excited to read this book. I've had an ARC for months but just haven't had the time to read it, but I'm so excited for it!
Cinderella's Shoes by Shonna Slayton 
Cinderella's Dress #2
The war may be over, but Kate Allen's life is still in upheaval. Not only has she discovered that Cinderella was real, but now she's been made Keeper of the Wardrobe, her sole responsibility to protect Cinderella's magical dresses from the greed of the evil stepsisters' modern descendants. But Cinderella's dresses are just the beginning. It turns out that the priceless glass slippers might actually exist, too, and they could hold the power to reunite lost loved ones like her father—missing in action since World War II ended. As Kate and her boyfriend, Johnny, embark on an adventure from New York to Italy and Poland in search of the mysterious slippers, they will be tested in ways they never imagined.
Release Date: October 6, 2015
My Thoughts: I LOVE LOVE LOVE the first book in this series and Shonna is so nice as hell, and I can't wait for the second one. The main character is just sassy and wonderful and I really can't wait for more adventures in this historical romance.
The White Rose by Amy Ewing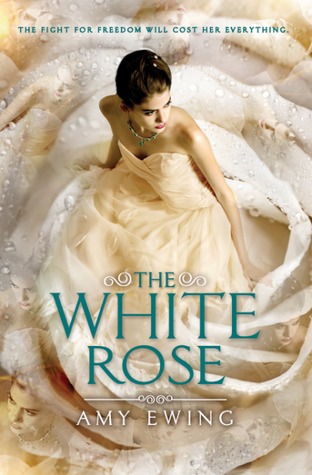 The Lone City #2
Violet is on the run. After the Duchess of the Lake catches Violet with Ash, the hired companion at the Palace of the Lake, Violet has no choice but to escape the Jewel or face certain death. So along with Ash and her best friend, Raven, Violet runs away from her unbearable life of servitude. But no one said leaving the Jewel would be easy. As they make their way through the circles of the Lone City, Regimentals track their every move, and the trio barely manages to make it out unscathed and into the safe haven they were promised—a mysterious house in the Farm. But there's a rebellion brewing, and Violet has found herself in the middle of it. Alongside a new ally, Violet discovers her Auguries are much more powerful than she ever imagined. But is she strong enough to rise up against the Jewel and everything she has ever known?
Release Date: October 6th, 2015
My Thoughts: I've already read this book and its incredible and such a great follow up to the amazing book that is The Jewel. I'm lucky that I was able to read this already and I'm glad that its coming out soon!
Black Widow: Forever Red by Margaret Stohl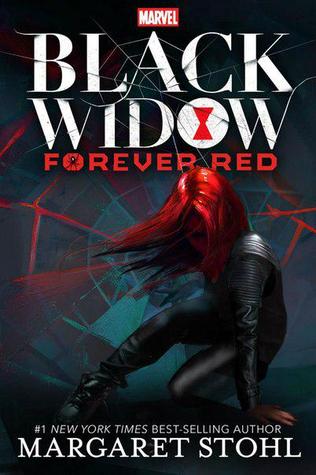 Natasha Romanoff is one of the world's most lethal assassins. Trained from a young age in the arts of death and deception, Natasha was given the title of Black Widow by Ivan Somodorov, her brutal teacher at the Red Room, Moscow's infamous academy for operatives.
Ava Orlova is just trying to fit in as an average Brooklyn teenager, but her life has been anything but average.The daughter of a missing Russian quantum physicist, Ava was once subjected to a series of ruthless military experiments-until she was rescued by Black Widow and placed under S.H.I.E.L.D. protection. Ava has always longed to reconnect with her mysterious savior, but Black Widow isn't really the big sister type. Until now. When children all over Eastern Europe begin to go missing, and rumors of smuggled Red Room tech light up the dark net, Natasha suspects her old teacher has returned-and that Ava Orlova might be the only one who can stop him. To defeat the madman who threatens their future, Natasha and Ava must unravel their pasts. Only then will they discover the truth about the dark-eyed boy with an hourglass tattoo who haunts Ava's dreams. . . .
Release Date: October 13, 2015
My Thoughts: I mean, come on. Black Widow AND the amazing Margie Stohl…I was sold from the moment that I first found out this was going to be an actual thing. There needs to be more of Black Widow in the world – and all the female Marvel and DC characters – and I'm glad this book is coming out and I'm stoked about Margaret being at the helm.
Ice Like Fire by Sara Raasch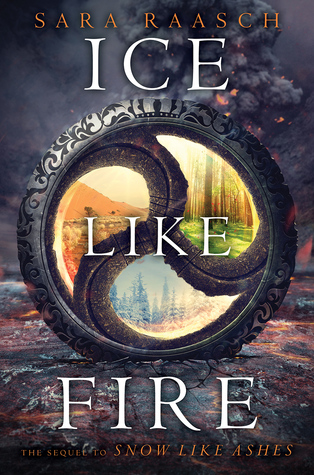 It's been three months since the Winterians were freed and Spring's king, Angra, disappeared—thanks largely to the help of Cordell. Meira just wants her people to be safe. When Cordellan debt forces the Winterians to dig their mines for payment, they unearth something powerful and possibly dangerous: Primoria's lost chasm of magic. Theron sees this find as an opportunity—with this much magic, the world can finally stand against threats like Angra. But Meira fears the danger the chasm poses—the last time the world had access to so much magic, it spawned the Decay. So when the king of Cordell orders the two on a mission across the kingdoms of Primoria to discover the chasm's secrets, Meira plans to use the trip to garner support to keep the chasm shut and Winter safe—even if it means clashing with Theron. But can she do so without endangering the people she loves? Mather just wants to be free. The horrors inflicted on the Winterians hang fresh and raw in Januari—leaving Winter vulnerable to Cordell's growing oppression. When Meira leaves to search for allies, he decides to take Winter's security into his own hands. Can he rebuild his broken kingdom and protect them from new threats?
Release Date: October 13, 2015
My Thoughts: I literally can't handle the excitement that is this book. When I read that first book…I couldn't handle how excited I was when I finished this book. Its just so insanely good. Sara is an incredible writer and storyteller and I think there should be more fantasy like this in the world. I can't wait to see how this story continues.
The Rose Society by Marie Lu
The Young Elites #2
Adelina Amouteru's heart has suffered at the hands of both family and friends, turning her down the bitter path of revenge. Now known and feared as the White Wolf, she and her sister flee Kenettra to find other Young Elites in the hopes of building her own army of allies. Her goal: to strike down the Inquisition Axis, the white-cloaked soldiers that murdered her love, the Crown Prince Enzo Valenciano.
But Adelina is no heroine. Her powers, fed only by fear and hate, have started to grow beyond her control. She does not trust her newfound Elite friends. Teren Santoro, leader of the Inquisition, wants her dead. And her former friends, Raffaele and the Dagger Society, want to stop her thirst for vengeance. Adelina struggles to cling to the good within her. But how can someone be good, when her very existence depends on darkness?
Release Date: October 13, 2015
My Thoughts: I've literally had this in my possession since July and I haven't read it, no matter how excited I've been about it. I hope to read it before its released because my goodness, the first one was just incredible and I can only imagine that it gets better and better.
Trust Me, I'm Trouble by Mary Elizabeth Summer
Trust Me #2
Staying out of trouble isn't possible for Julep Dupree. She has managed not to get kicked out of her private school, even though everyone knows she's responsible for taking down a human-trafficking mob boss—and getting St. Agatha's golden-boy Tyler killed in the process. Running cons holds her guilty conscience at bay, but unfortunately, someone wants Julep to pay for her mistakes . . . with her life.
Against her better judgment, Julep takes a shady case that requires her to infiltrate a secretive organization that her long-gone mother and the enigmatic blue fairy may be connected to. Her best friend, Sam, isn't around to stop her, and Dani, her one true confidante, happens to be a nineteen-year-old mob enforcer whose moral compass is as questionable as Julep's. But there's not much time to worry about right and wrong—or to save your falling heart—when there's a contract on your head.
Release Date: October 13, 2015
My Thoughts: Mary Elizabeth is awesome and her first book is so fun. I love it because the main character is just not what you expect, and she's not exactly a hero and that's what makes it so fun because you love her the entire book. I can't wait to see what shenanigans she gets up to in this second book.
Poet Anderson…of Nightmares by Tom Delonge and Suzanne Young 
Poet Anderson #1
Jonas Anderson and his older brother Alan are Lucid Dreamers. But after a car accident lands Alan in a coma, Jonas sets out into the Dream World in an attempt to find his brother and wake him up. What he discovers instead is an entire shared consciousness where fear comes to life as a snarling beast called a Night Terror, and a creature named REM is bent on destruction and misery, devouring the souls of the strongest dreamers. With the help of a Dream Walker—a guardian of the dreamscape, Jonas must face his fears, save his brother, and become who he was always meant to be: Poet Anderson.
Release Date: October 20th, 2015
My Thoughts: One of the coolest YA authors writes a book with Tom Delonge from Blink 182? Do I honestly need to say much more than that?
New Adult
The Fifteenth Minute by Sarina Bowen
The Ivy Years #5
Freshman Lianne Challice is known to millions of fans as Princess Vindi. But sometimes a silver screen sorceress just wants to hang up her wand, tell her manager to shove it, and become a normal college student. Too bad that's harder than it looks.
She's never lived a normal life. She hasn't been to school since kindergarten. And getting close to anyone is just too risky — the last boy she kissed sold the story to a British tabloid.
But she can't resist trying to get close to Daniel "DJ" Trevi, the hot, broody guy who spins tunes for hockey games in the arena. There's something haunting his dark eyes and she needs to know more.
DJ's genius is for expressing the mood of the crowd with a ten second song snippet. With just a click and a fade, he can spread hope, pathos or elation among six thousand screaming fans.
Too bad his college career is about to experience the same quick fade-out as one of his songs. He can't get close to Lianne, and he can't tell her why. And the fact that she seems to like him at all? Incredible.
Release Date: October 13, 2015
My Thoughts: I read this a few days ago. Amazing. Just keep writing Sarina. I'm just in love.
Middle Grade
Magnus Chase: The Sword of Summer by Rick Riordan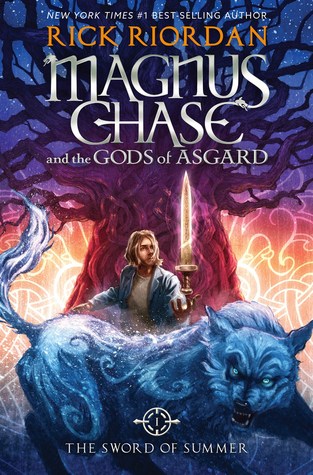 Magnus Chase #1
Magnus Chase has always been a troubled kid. Since his mother's mysterious death, he's lived alone on the streets of Boston, surviving by his wits, keeping one step ahead of the police and the truant officers.
One day, he's tracked down by a man he's never met—a man his mother claimed was dangerous. The man tells him an impossible secret: Magnus is the son of a Norse god.
The Viking myths are true. The gods of Asgard are preparing for war. Trolls, giants and worse monsters are stirring for doomsday. To prevent Ragnarok, Magnus must search the Nine Worlds for a weapon that has been lost for thousands of years.
When an attack by fire giants forces him to choose between his own safety and the lives of hundreds of innocents, Magnus makes a fatal decision.
Sometimes, the only way to start a new life is to die . . .
Release Date: October 6, 2015
My Thoughts: I just got this in the mail and I'm really so very excited to read this. I am wary, of course, I love Percy Jackson and the Heroes of Olympus as well, but I never was sold on the Egyptian series so I'm hoping Magnus Chase captures me in the same way Percy did once upon a time. I have high high high hopes for it!
General 
Career of Evil by Robert Galbraith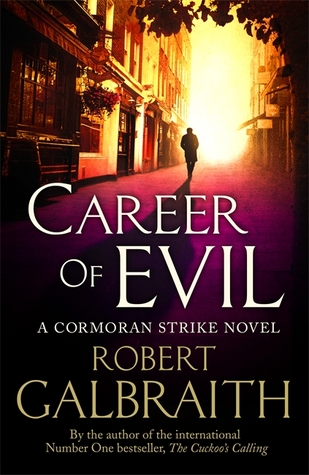 Cormoran Strike #3
When a mysterious package is delivered to Robin Ellacott, she is horrified to discover that it contains a woman's severed leg.
Her boss, private detective Cormoran Strike, is less surprised but no less alarmed. There are four people from his past who he thinks could be responsible – and Strike knows that any one of them is capable of sustained and unspeakable brutality.
With the police focusing on the one suspect Strike is increasingly sure is not the perpetrator, he and Robin take matters into their own hands, and delve into the dark and twisted worlds of the other three men. But as more horrendous acts occur, time is running out for the two of them…
Career of Evil is the third in the highly acclaimed series featuring private detective Cormoran Strike and his assistant Robin Ellacott. A fiendishly clever mystery with unexpected twists around every corner, it is also a gripping story of a man and a woman at a crossroads in their personal and professional lives.
Release Date: October 20, 2015
My Thoughts: The first two novels have just been absolutely amazing. JKR has a way with mystery and crime. She has a way of making her voice shine but also creating a whole new voice with these incredible novels. And I love that she still writes as Robert. It makes me happy as hell. I can't wait for this!
*********
What books are YOU excited for in the month of October? Share them in the comments!