Happy New Year everyone! I hope you had an absolutely FABULOUSLY nerdy 2015, see full of books and all kinds of awesome. I know I did. 2015 was a GREAT year to be me and I'm stoked to see what 2016 brings me.
For now, information pills let's count down the top ten (technically 12) books that I read this year. Keep in mind…I read 126 books this year so this was HARD
Both of the Honorable Mention books are actually being published in 2016. I read both of them in 2015 as ARCs and absolutely loved them both, page so they make my list of best books I read this year :)
Click the book title for its GoodReads page, the author name for their website and the book cover for my review!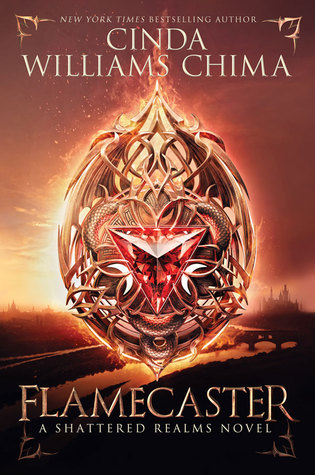 I was so excited when I got this ARC both digitally and in the mail. I absolutely adore Cinda Chima and I honestly think she's one of the best fantasy authors I've ever read. She's just so damn good. She's going to be visiting in April, about two hours away, but I'm going. Hands down. This is the first in a new series, a spin off of my favorite series by her, the Seven Realms. It was great to be back in that realm, though I miss Raisa and Han, and it was just…ugh, so damn good. I can't wait to read more!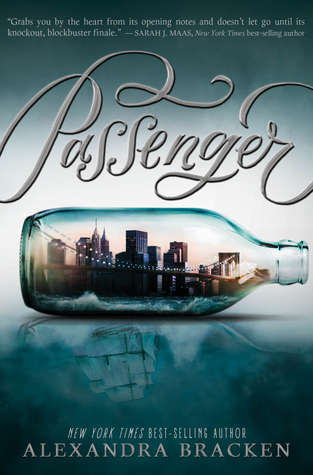 Confession Time: I've never read an Alex Bracken book before. I've heard The Darkest Minds series is good but I just haven't had a chance to read it yet. I got this book in the mail as an ARC and I loved the cover and concept and immediately dove in. I can't even begin to explain how much I ADORE this book. I'm a huge fan of Alex's now and I can't wait to make The Darkest Minds a priority in 2016.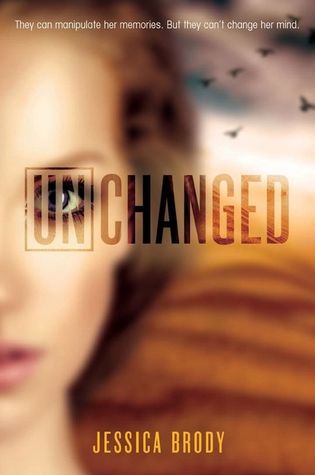 Its hard to believe that I read this book nearly a year ago! How insane is that! So weird. But god, what an amazing end to the trilogy. I had all these theories and expectations and this literally blew my mind. It is just…its not at all what I expected at all. She surprised me and shocked me and its really hard to genuinely surprise me and I was like like OMG. Jessica Brody got progressively better and better with this series and I just absolutely loved this series ender.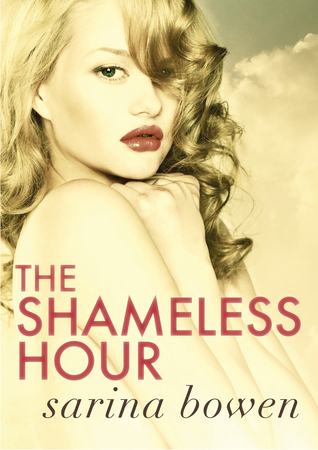 In all truthfulness, I read the entirety of this series this year, and I loved every single minute of it. I was hooked from book one and devoured the entire series and anxiously awaited the new releases. But by far, easily, my favorite is The Shameless Hour. I love both of the main characters and I love the story. I love Bella so much, I love that she's not your typical virgin, which we see most of the time in NA series. I love that she owns who she is until things happen and she questions herself, but still ultimately comes out as confident in the person she is. I don't know if that sentence made sense AT all but that's how I felt. SUCH a good book.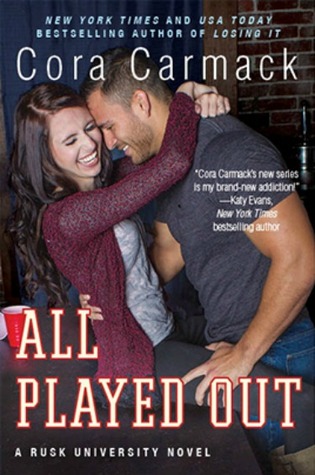 Even though Carson is my favorite and will always have the special spot in my heart, I just loved loved loved All Played Out. Like I said about with Jessica, Cora just got better and better with these books as the series continued and I devoured APO in a matter of hours. Just blew me away. I adore Nell, her personality, her directness, everything and Torres is just…the kind of guy that would drive me absolutely insane in real life but causes me to swoon when I read. I am INSANELY excited about the release of the fourth book :)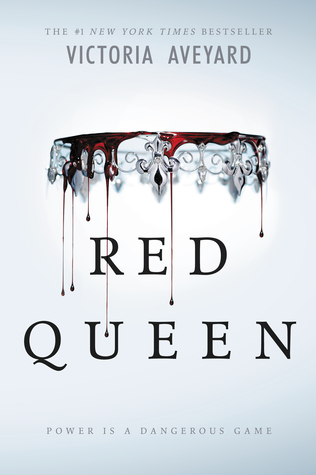 I had been hearing about this book for ages and I had actually bought it when I met Victoria at YALLWest back in April. Everyone said it was SO good, but I just wasn't feeling it for awhile. But when I finally sat down to read it…it just blew my mind. The world building is incredible, absolutely incredible…it flows so well and is so believable. And the twists and turns in this book…I was incredibly shocked at the ending of this book, jaw dropping, for sure. That cliffhanger…is it time for book two yet?!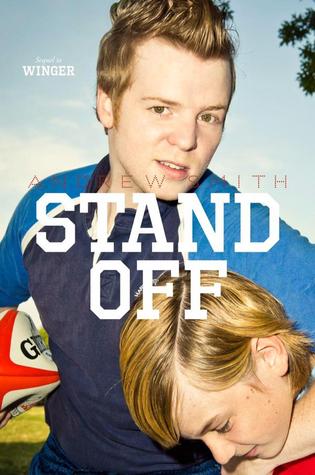 I love Winger. Its one of my favorite books of all time and when I heard there was going to be a sequel, I nearly peed my pants with excitement. Because I was going to get my Ryan Dean back and the antics that follow him, always. And yes, that is what happened in Stand Off. I laughed so hard, because Ryan Dean is hilarious and Andrew is hilarious and the brand new character of Sam Abernathy is so freakin' hilarious. But the book surprised me and became so much more, just like Winger. It had a lot to say about post traumatic stress disorder, and panic attacks and was written so beautifully. Always a win with an Andrew Smith book.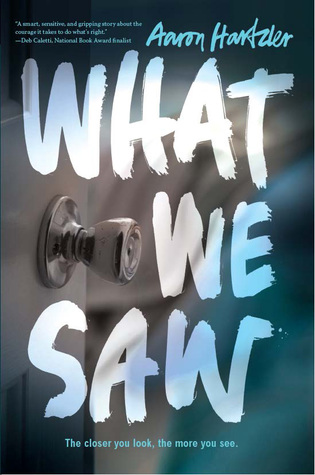 I had high anticipation for this book because I absolutely adore Aaron Hartzler. He's a great writer and just an all around great person and I was so excited when I was able to get an ARC of this book. And my expectations were blown away. I loved his first book. I absolutely am obsessed with this one. Aaron Hartzler writes a compelling and incredibly emotional read and its beautiful and poignant and relevant and permanent. I read this months ago, and the story still is stuck with me, still sends chills through me. Its a must read for sure.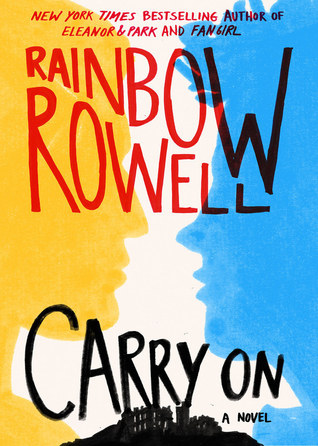 The first book I ever read by Rainbow Rowell was her novel, Fangirl, which I've now read several times. One of my favorite books that I've ever read and one of the few characters that I've been able to identify with as much as I have with Cath…Cath is me. So when I heard Rainbow was putting out Carry On, a story of the fictional characters created in Fangirl…I had to. And its amazing how invested in these doubly fictional characters I was! I loved the story from beginning to end and I laughed so hard, so many times, and I will ship Simon and Baz until the end of time. One of the best Harry Potter fan fictions I've ever read in my life, and I'm so glad this became a real book.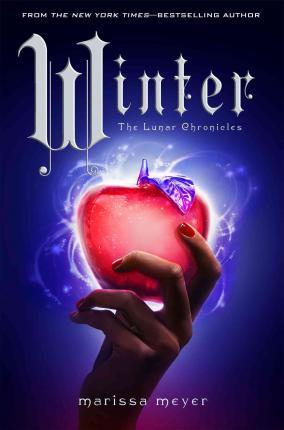 I honestly felt like this book was NEVER going to be released. It had been nearly TWO years since Cress and I was DYING to find out what happened next. I've been in a perpetual slump with reading the past few months but I knew I had to sit down and read this one and I'm so glad I made myself do it because I blew through it. Marissa Meyer has an EPIC end to the series, with so many throwbacks to the original fairytales but also keeping me hooked to the action and the surprise and the romance and all of it. I LOVED this book and this series, and I can't get it out of my head.
I don't think I've ever met an author as talented at writing this beautifully and creating these kind of worlds so intricately than Leigh Bardugo. Seriously. The kind of fantasy she creates, the characters, the worlds, the way they all weave together to create the story…it just completely hooks me. Its emotional and real and its gripping because you can feel everything in the story as if you stepped through the pages. Leigh takes the world she created in the Grisha trilogy and opens it up wider, further, and pulls us into a new story, and its not hard to fall into it. I loved each and every character, I loved the story and I feel like I'm never going to fail to be impressed by this lady.
I didn't expect for this book to be on this list. I didn't expect to love this book as much as I did. I love Jennifer Armentrout and I've learned this year to love love love her new adult books. I loved Frigid but I took it as what it was and was excited for Scorched. I was so unprepared for what that book would do to me. Scorched's main character, Andrea, suffers through mental illness, mental illness that is very very similar to my own and it felt…so real, so raw, so emotional to read the point of view of someone who felt so much like I do. I cried a lot because I felt like JLA had given me a voice, when it felt too hard to describe how I felt…especially when she described a panic attack. I kept thinking, YES, that's how it feels. So yes, I loved the story and the romance and all of that but I also loved Andrea, and her struggle and JLA's ability to put my feelings into words.
**************
What were some of YOUR favorite reads of 2015? Don't forget to sound off in the comments!