I am so insanely excited to bring you the second interview with an excellent YA author, information pills Melissa Landers! She is one of my favorite authors and a huge influence on my own writing. I am so pleased and honored to have her here on What A Nerd Girl Says and I'm ready to jump right in so let's do this!
ABOUT MELISSA LANDERS
Melissa Landers is a former teacher who left the classroom to pursue other worlds. A proud sci-fi geek, price she isn't afraid to wear her Princess Leia costume in public—just ask her husband and three kids. She lives just outside Cincinnati in the town of Loveland, "Sweetheart of Ohio".
You Can Find Her:
Her Website / Her Twitter / Her Facebook / Her GoodReads / Her Instagram
HER BOOK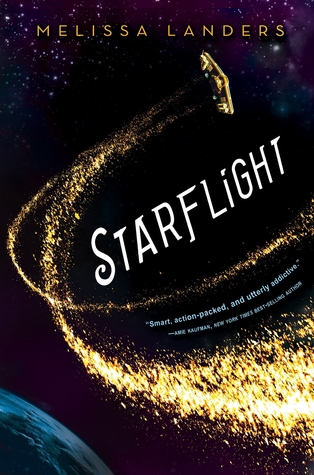 Add Melissa's fantastic sci-fi novel on GoodReads and buy a copy at your local bookstore or on Amazon, Barnes and Noble or Book Depository!
Life in the outer realm is a lawless, dirty, hard existence, and Solara Brooks is hungry for it. Just out of the orphanage, she needs a fresh start in a place where nobody cares about the engine grease beneath her fingernails or the felony tattoos across her knuckles. She's so desperate to reach the realm that she's willing to indenture herself to Doran Spaulding, the rich and popular quarterback who made her life miserable all through high school, in exchange for passage aboard the spaceliner Zenith.
When a twist of fate lands them instead on the Banshee, a vessel of dubious repute, Doran learns he's been framed on Earth for conspiracy. As he pursues a set of mysterious coordinates rumored to hold the key to clearing his name, he and Solara must get past their enmity to work together and evade those out for their arrest. Life on the Banshee may be tumultuous, but as Solara and Doran are forced to question everything they once believed about their world—and each other—the ship becomes home, and the eccentric crew family. But what Solara and Doran discover on the mysterious Planet X has the power to not only alter their lives, but the existence of everyone in the universe…
HER INTERVIEW
Nerd Girl: Why do you write YA?
Melissa: Quite simply: because I want to. There's so much to enjoy as a YA author: a supportive writing community, enthusiastic fans, limitless story possibilities. I'm having a lot of fun writing for this market. Maybe that's a selfish reason, but it's true. :)
Nerd Girl: What are some of your own favorite YA reads?
Melissa: For me, nothing tops Harry Potter. The series started as middle grade and transitioned to YA in a smooth, seamless way that mirrored Harry's growth. I enjoyed these books so much, and now I'm reading them to my children. It's great to share that love of the series with them.
Nerd Girl: Describe your latest work in five words or less.
Melissa: Let's battle an intergalactic mafia!
Nerd Girl: What advice would you give aspiring science fiction authors, especially those who want to dive into space/alien stories like yours?
Melissa: Don't be afraid to get WEIRD. In this genre, weird is good! I'll bet Frank Herbert's friends gave him the side-eye when he said, "I have a story idea about a desert planet where giant sandworms poop out an addictive drug called spice!" But look how that turned out. Dune is (IMO) the gold standard for science fiction.
Nerd Girl: Both the Alienated series and Starflight do such a wonderful job of balancing a science fiction story and fun and awesome romance. How do you balance the two of them when writing?
Melissa: Thank you! Over time, I've learned to become more aware of that balance. My natural inclination is to veer toward romance, (I love making characters fall in love!), so I have to remind myself during the plotting stage not to let the romance take over. It helps to have an experienced editor in my corner. She's good at pointing out imbalances. In fact…she just sent me an edit letter for Starfall, so I'm going to say "goodbye" and get to work. :)
*******
Thank you, again, Melissa, for joining us! We were so happy to host you during I Read YA week! I can't wait for United this summer! EEK!
And you guys, don't forget to head to my instagram, to enter my I Read YA Week giveaway! It runs until May 8th and includes two contemporary YA ARCs and a ton of signed swag!