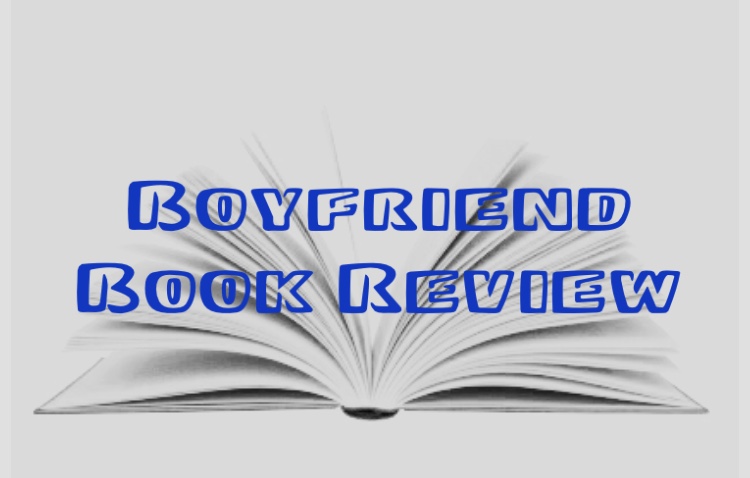 The Boyfriend Book Review is a recurring column here on What A Nerd Girl Says. My boyfriend, Daniel (read his bio here), is a reader as well. He suffered from what a lot of male readers suffer from – they only read white men! Well, of course, that didn't really work with this Nerd Girl and he has been making a journey through my massive YA collection. Now we've started this column together, to review books that I've most likely already reviewed so that we can get a male perspective on it. We hope you enjoy!
~~~~~~~~~~~~~~~~~~~~
**Please note that we always try to keep reviews spoiler free here but in the case of back-listed books, there is a chance that there could be spoilers**
You can read my original review for Fangirl, from back in 2013.
~~~~~~~~~~~~~~~~~~~~
GENRE:
Young Adult, Contemporary
PAGES:
483
PART OF A SERIES?:
Technically a Standalone
RELEASE DATE:
September 10th, 2013
PUBLISHER:
St Martin's Press
SOURCE:
Library E-Book
YOU CAN FIND THE BOOK AT YOUR LOCAL BOOKSTORE OR THE FOLLOWING LINKS:
GOODREADS SUMMARY:
Cath is a Simon Snow fan.
Okay, the whole world is a Simon Snow fan..
But for Cath, being a fan is her life—and she's really good at it. She and her twin sister, Wren, ensconced themselves in the Simon Snow series when they were just kids; it's what got them through their mother leaving. Reading. Rereading. Hanging out in Simon Snow forums, writing Simon Snow fan fiction, dressing up like the characters for every movie premiere.
Cath's sister has mostly grown away from fandom, but Cath can't let go. She doesn't want to.
Now that they're going to college, Wren has told Cath she doesn't want to be roommates. Cath is on her own, completely outside of her comfort zone. She's got a surly roommate with a charming, always-around boyfriend, a fiction-writing professor who thinks fan fiction is the end of the civilized world, a handsome classmate who only wants to talk about words… And she can't stop worrying about her dad, who's loving and fragile and has never really been alone.
For Cath, the question is: Can she do this? Can she make it without Wren holding her hand? Is she ready to start living her own life? Writing her own stories?
And does she even want to move on if it means leaving Simon Snow behind?
DANIEL'S REVIEW
Fangirl by Rainbow Rowell is one of Sara's favorite books and I can honestly tell why. Before Fangirl, I had not really ever read anything that was contemporary. The romance that I had read was mostly surrounded by magic or a heist. So a contemporary romance about Cather an awkward, anxious girl obsessed with a book series about a boy wizard and his rival/lover, that has a strange familiar relationship was a good place to start me…… since that is sort of who I am dating.
Cather is really fun to read about and I did empathize with her a lot. I feel most people would empathize with her. Rainbow Rowell does a great job in portraying the kind of anxiety one can feel while they are in a new place and they don't know exactly how things work. There is a whole scene where Cather goes through her thought process of how the cafeteria works that is genuinely stress inducing. Cather has a twin sister named Wren who does not have the same types of anxiety around new things and generally seems to be good at anything she wants to be good at. As someone who also grew up with a sibling that just seemed to always "get" it, I fully sympathized with Cather on the sibling drama that takes place.
Cather has two love interests in the book and I was SO glad it didn't become a bad love triangle (not that all love triangles are bad, I just don't like bad ones) but I want to talk about Levi because…. wow, I fully understood him on a deep level. Levi is a boy she meets through her dorm roommate, he is nice to everyone, he does his best to be there when he is needed and he does some things when he is partying that really hurt people that he didn't mean to. I personally loved Levi and I felt the romance that built over the course Cather's freshman year was very believable and so insanely cute. By the end I just want them to be happy forever!
I loved this book and I feel like most people will you should absolutely read it, especially if you haven't read any Coming-of-age, Contemporary books. There is so much more that happens in this book that I don't have the time to go over but these were my favorite parts.
*******************
Support us on Patreon for only $1 a month to gain access to monthly exclusive interviews, ARC and signed book giveaways, reviews for books I DIDN'T like and more by following the link here.