2018 admittedly enough was not my best year as far as events go but I definitely have resolved to have 2019 be a much better year for going to events and supporting the authors that I love and respect. I have been very excited about Kiersten White's Slayer novel since talked about it on our WonderCon panel last March and immediately knew that I needed to go to her event at the Barnes and Noble in Huntington Beach – its so nice to have an event only 15 minutes from my house!
For those of you that don't know, Slayer is the first in a two part series about a Slayer named Nina. This two part series is a spin off from the Buffy the Vampire Slayer TV and graphic novel series and, according to Kiersten, can be read as a both a diehard fan and someone who has never seen the series whatsoever (Shame on you!). I am already about 25 pages in and I'm loving it. It definitely feels VERY Buffy but it seems like Kiersten is making it her own.
I love the Huntington Beach Barnes and Noble. I love its size but I love that events are run so great there, and they're never overwhelming or chaotic like events are other venues can get. I showed up about 30 minutes prior to the event, grabbed a copy of Slayer and then went back to grab a copy of The Dark Descent of Elizabeth Frankenstein, which I hadn't had a chance to pick up yet, and grabbed a decent seat.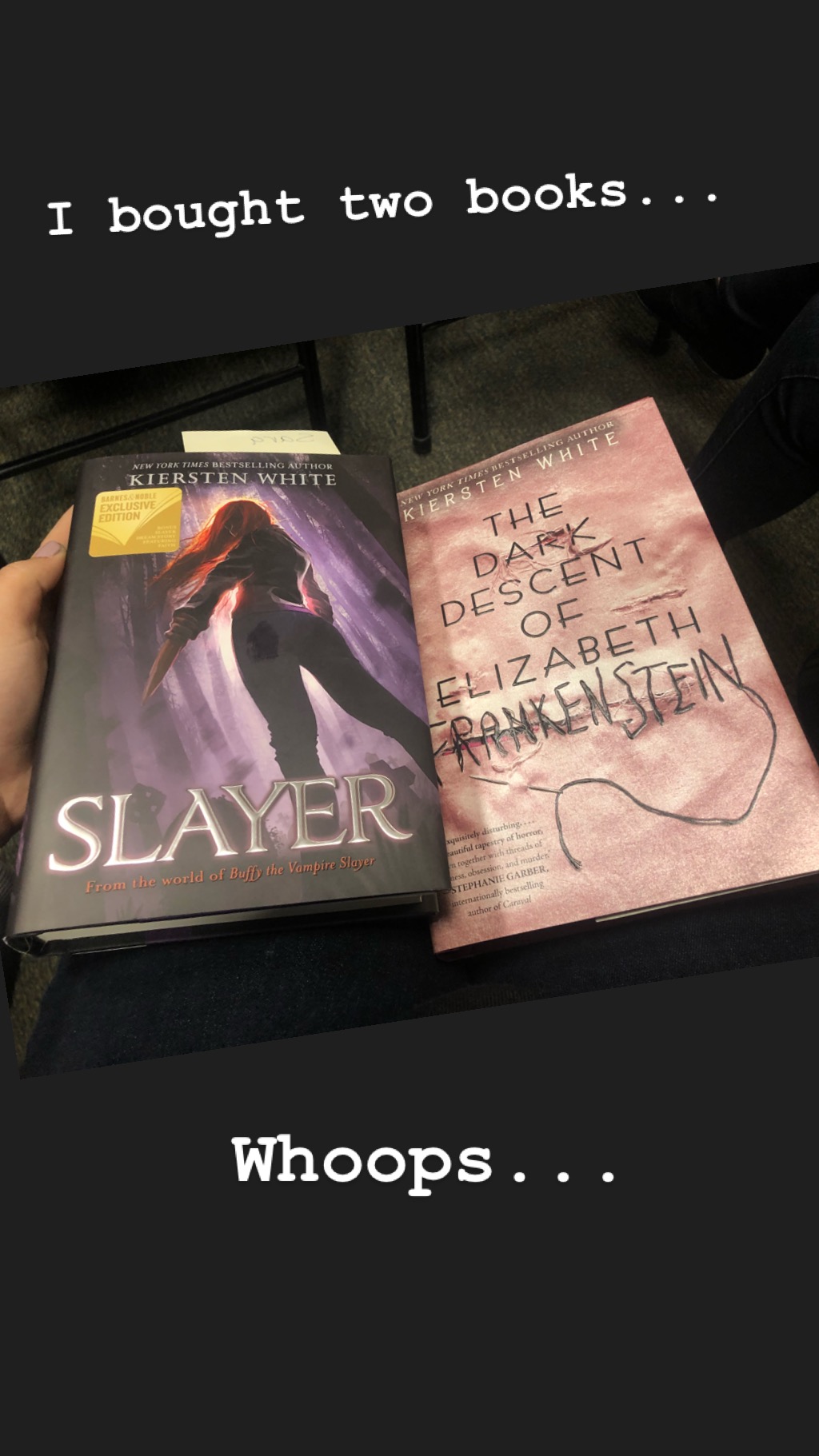 The panel itself was great! I was so excited when I learned that Adam Silvera was going to be in conversation with Kiersten – I adore Adam and I wanted to get my copy of What If It's Us signed…and then promptly forgot it at home. Fantastic. But yes! The conversation was great. There were jokes about how short Kiersten is versus how tall Adam is. The entire thing was just an absolute fangirl/boy fest to Buffy the Vampire Slayer, which totally made me want to rewatch the series, which is sadly not on Netflix anymore.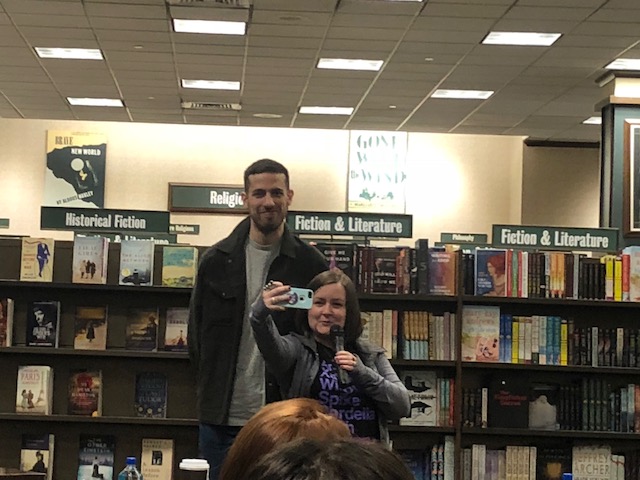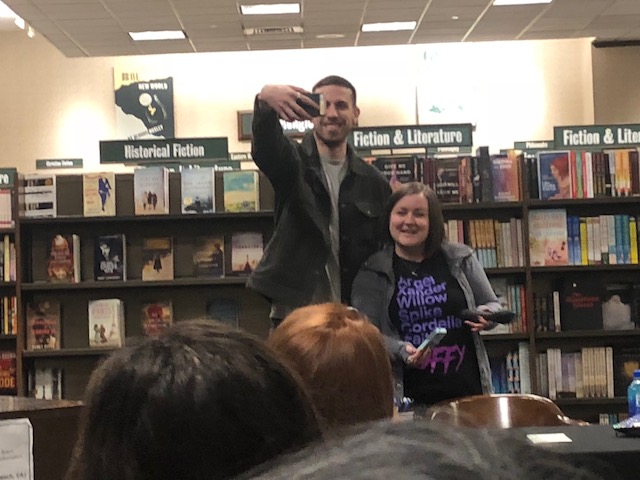 Kiersten talked a lot about everything to do with the book, from the email she got that offered her the deal to write a Buffyverse book (she may or may not have yelled I AM THE CHOSEN ONE! when she got the news), how she did a TON of "research" by rewatching the entire show and reading the graphic novel series. She talked about what she was allowed to do and the things she had to get approved first. She even talked about various different versions of this book that USED to be, prior to the one that we had in our hands at the event.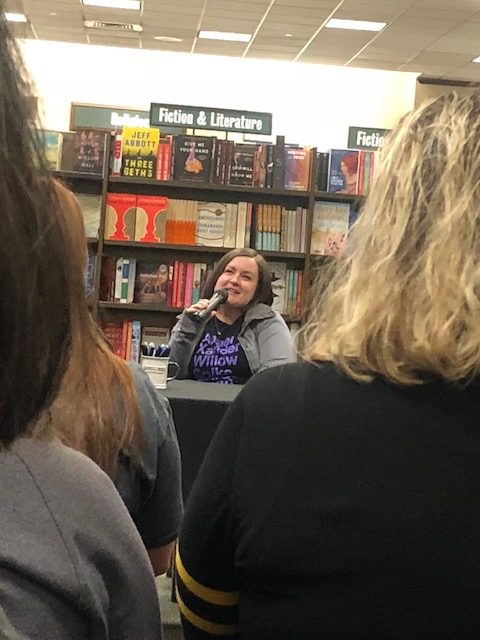 I'm super glad Adam was the moderator. He kept the conversation going and its obvious that the two of them are friends and get along well and there was SO MUCH BUFFY TALK! I LOVED it so much. Its really cool to see people you fangirl over fangirl/boy over other things. Its just a fun feeling. I loved that Adam talked a small bit about his upcoming fantasy novel. He's said so little about it and yet I'm seriously excited and cannot WAIT until it comes out!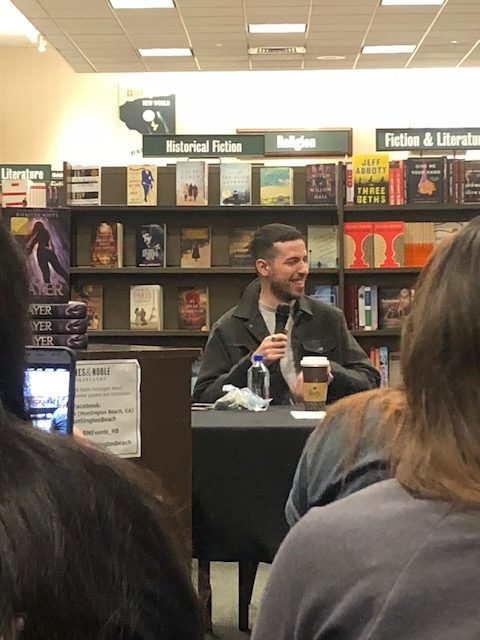 The signing was quick and easy and SO WELL ORGANIZED. I know it probably sounds weird to talk about that but seriously, its insanely appreciated when an event is organized and a line moves quickly but you still get adequate time with the author. I know Kiersten from previous events – I moderated a panel she was on in March at WonderCon – so it was great seeing her again. We talked for a brief moment on accidentally over boob-age, which apparently had happened to her the night before at her release party and literally is my every day life haha. Adam recognized me from meeting him at YallWest a couple of years ago and we talked about how he wrote Hamilton lyrics in my book and how excited I was when a copy of one of his books was in the Love, Simon movie. They are both such awesome people and I enjoyed seeing them again.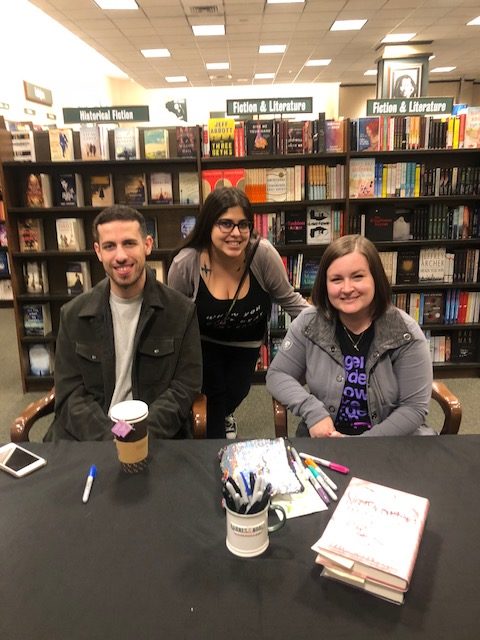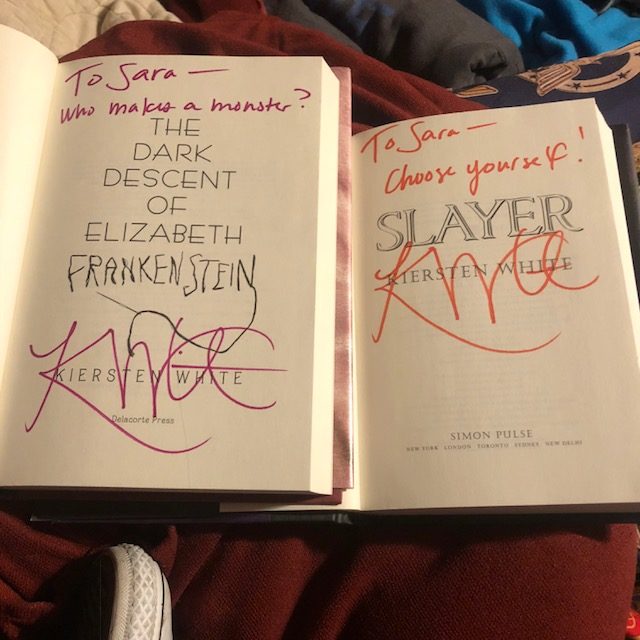 I really enjoyed my first event of the year, I seriously miss doing events and I'm hoping last night's event is going to spur me into doing more in the future. If you know of any events coming up in the future in Southern California, let me know and I'll do my best to be there! I forgot how much I loved my solo trips to book events, especially when I treat myself to food like ramen afterwards!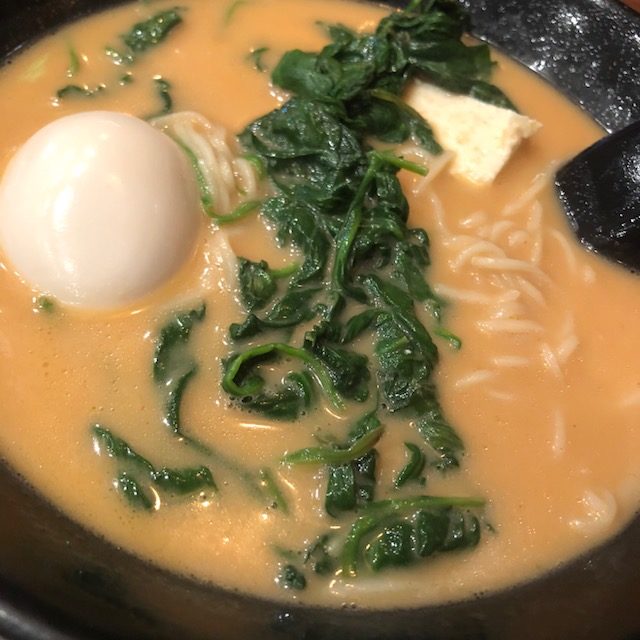 Until next time, Happy Reading!
*****