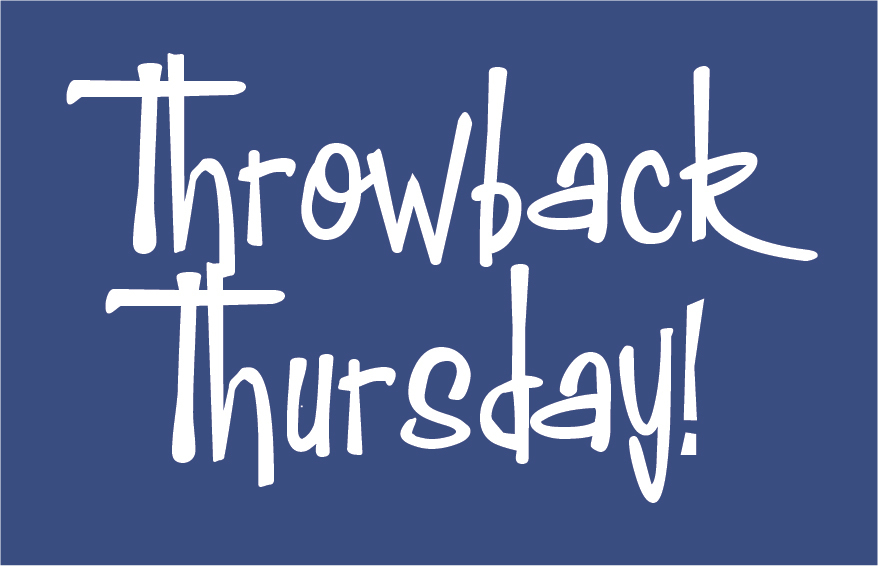 The Throwback Thursday review is where I take a book I recently reread and review it with new eyes. It could be a book I'm reading for the second, third, fourth or millionth time. Some books haven't been read in years so its fun to throwback and see if my opinion has changed!
This week's book is Game of Thrones. I originally read the book years ago when I first started watching the show back in 2011. I didn't particularly love them, I've always loved the show more but after the disappointment of the final season, I felt like maybe the books could provide me some comfort. Especially if GRRM actually finishes the series…
~~~~~~
Please keep in mind that Throwback Thursday reviews are based on reread books. They most likely will contain spoilers as the books have already been released for some time. This is your only warning if you want to avoid spoilers for these books. 
~~~~~~~
GENRE: 
Fantasy
PAGES:
848 pages (mass market paperback)
PART OF A SERIES?:
1st in the Song of Ice and Fire Series
RELEASE DATE: 
August 6th 1996
PUBLISHER:
Bantam
SOURCE:
Library Ebook
YOU CAN FIND THE BOOK AT YOUR LOCAL BOOKSTORE OR THE FOLLOWING LINKS:
GOODREADS SUMMARY: 
Long ago, in a time forgotten, a preternatural event threw the seasons out of balance. In a land where summers can last decades and winters a lifetime, trouble is brewing. The cold is returning, and in the frozen wastes to the north of Winterfell, sinister and supernatural forces are massing beyond the kingdom's protective Wall. At the center of the conflict lie the Starks of Winterfell, a family as harsh and unyielding as the land they were born to. Sweeping from a land of brutal cold to a distant summertime kingdom of epicurean plenty, here is a tale of lords and ladies, soldiers and sorcerers, assassins and bastards, who come together in a time of grim omens.
Here an enigmatic band of warriors bear swords of no human metal; a tribe of fierce wildlings carry men off into madness; a cruel young dragon prince barters his sister to win back his throne; and a determined woman undertakes the most treacherous of journeys. Amid plots and counterplots, tragedy and betrayal, victory and terror, the fate of the Starks, their allies, and their enemies hangs perilously in the balance, as each endeavors to win that deadliest of conflicts: the game of thrones.
MY REVIEW
Like I said above, I honestly only read the book again because of how disappointed I was in the end of the show. Not to get into that too much, because I could go on for days but…I wasn't upset with what happened itself but how quickly it seemed to happen. It just didn't seem developed enough or written well enough. I decided I would reread the first three books and continue on with the series. I figured it would take me ages and by the time I was done, GRRM would have HAD to put out the next book…
Well, who the heck knows when Winds of Winter will come out but I managed to completely inhale this book in two days, which is saying something considering how long it is and how much I didn't massively enjoy it the first time around.
I can't really explain WHY I loved it so much this time. I think part of it has to do with the fact that I have probably watched season one of GOT more than any other season – I just think that first season is pure perfection; they do such a phenomenal job with and in rereading this first book, I realized that its because they follow the book to near perfection as well. In fact, I don't think I've ever seen a side by side comparison like that. So even though I knew what was going to happen next, having watched that season so many times, it was incredible to see it in different views and to read it in George's words and to remember the slight differences.
What I really loved about this book and what I'm struggling with in Clash of Kings is that in GOT, he just gets to the point. There are times when he spends in inordinate amount of time describing clothes and food but the story moves so quickly in the first book and so many things happen. Things slow down considerably in the second book and I think that's where I got stuck the first go-around. But in this book – it just kept me hanging on from beginning to ending. I inhaled the book so quickly and I basically didn't talk to my boyfriend for 48 hours because of how involved I was in this book.
I love the multiple points of view and I love that the characters are even younger than they are in the tv show, I think that adds even more devastation to what happens to everyone because Arya and Sansa are so so young and Robb Stark is only 15 years old and leading an army and then a kingdom. It has a harsher impact in the book and I really appreciated that. Rereading this book reminded me why I loved the show and the story so much. I'm a little less than halfway through A Clash of Kings and I feel like its finally starting to pick to a place where I want to keep reading!
*******************
Support us on Patreon for only $1 a month to gain access to monthly exclusive interviews, ARC and signed book giveaways, reviews for books I DIDN'T like and more by following the link here.