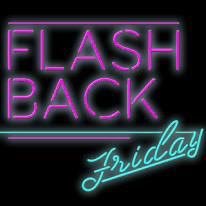 The Flashback Friday review is where I take a book I recently reread and review it with new eyes. It could be a book I'm reading for the second, third, fourth or millionth time. Some books haven't been read in years so its fun to flashback and see if my opinion has changed!
This week's book is a book I read a few weeks ago when they announced that Netflix was working on a Baby-Sitter's Club series. I hadn't read any of those books in ages and I LOVED the Super Specials. I loved that you got multiple points of view and I loved that they were always so over the top and just so fun. I decided to reread the first one, where the baby-sitters go on a cruise and Disney World adventure, because that was one of my favorites when I was younger!
Please keep in mind that Flashback Friday reviews are based on reread books. They most likely will contain spoilers as the books have already been released for some time. This is your only warning if you want to avoid spoilers for these books. 
GENRE: 
Children's
PAGES:
224
PART OF A SERIES?:
1st in the Baby-Sitter's Club Super Special series
RELEASE DATE: 
July 1st 1988
PUBLISHER:
Scholastic
SOURCE:
Kindle Ebook – I do own a physical copy.
YOU CAN FIND THE BOOK AT YOUR LOCAL BOOKSTORE OR THE FOLLOWING LINKS:
IndieBound (Your best bet to get it in person is a used bookstore!)
Audible
**Please note that this book was most likely written by a ghostwriter. Ann is the creator of the series and wrote, I believe, the first 50 books of the series, before several ghostwriters took over.**
GOODREADS SUMMARY: 
Kristy, Mary Anne, Stacey, Claudia and Dawn are the luckiest baby-sitters in the world. This summer they're going on the greatest trip ever: a plane ride to Florida, a boat trip around the Bahamas, and then three days of fun – in Disney World!
Of course they have a million adventures. Claudia gets notes from a mysterious "Secret Admirer." Kristy, Mary Anne, and Stacey make some unusual new friends. Dawn has her first real romance. And they still have time for what they like best of all – baby-sitting.
MY REVIEW
Like I said above, I only dove into this book because I was feeling nostalgic from the announcement of the Baby-Sitters Club series for Netflix and really wanted to reread one of them. I haven't read a lot of these since I was in my early teens because that's when I moved and all of my books that I owned prior to 2003 were put in storage (and sadly have been there since, I just don't have the room). I was a little afraid to read the book because I knew they were entertaining to me as a child but I didn't know how I'd like it as an adult. I went in with the expectation that I may ruin it for myself but I really wanted to read it and SO many of the books are available for so cheap on e-book!
I was honestly pleasantly surprised on how much I truly enjoyed reading this again as an adult. Of course, you definitely have to suspend your disbelief for some things. The idea of all these people going on a cruise around the Bahamas and spending a few days at Disney World is a little outlandish and it also feels like all of the characters are SO insanely young to be spending so much time solo or even dating. I remember thinking they were all so sophisticated and mature when I was younger and now, at 31, I just feel sort of old haha.
But beyond that? It has aged so well. Honestly there was very little, to me, that really aged the movie. I'm sure people who've been to Disney World lately could point out the changes to the park since this was published (nearly 31 years ago, omg!) but to someone who hasn't been, like me, I didn't really notice that much. There was also a part where they took a picture with a camera and said something like, "well, we won't know how that turns out until we develop it!" Other than that, it definitely didn't feel as old as it is and it was a really fun story. I thought it was written really well and that it really is perfect for young girls who love stories about adventures and friendship and baby-sitting and innocent romance. Its a great example of how well this series has held up over the years for sure. I can't wait to see what they do with it on Netflix!
*******************
Support us on Patreon for only $1 a month to gain access to monthly exclusive interviews, ARC and signed book giveaways, reviews for books I DIDN'T like and more by following the link here.