I can't believe its already December and its that time to recount what I read this year. I didn't do so hot, but it was a HARD year for reading. In August, I'd only hit about 25 books so reading 40 for the last four months of the year was actually pretty impressive for me. Let's take a look at what my favorites were this year!
Click the book title to add it to GoodReads, click the author link to check out their websites and click the book cover to read my review of the book. Keep in mind that I barely started blogging again toward the end of the year and so not all of these have reviews!
This book took me four months to read and even though I read several additional books while I did so, I felt so accomplished once I got to the end of all one million pages of it, especially since the end was so good and has had me dying to pick up the second book and soon. Brandon Sanderson is so good that he was able to convince me through this story to read an adult fantasy book…an ADULT fantasy book. You know me, its YA, with a few sprinklings of MG and NA. But this book is incredible and it definitely stands apart from the same humdrum boring adult fantasy that I tend to come across. It's long and definitely an undertaking but 100% worth it.
It feels like its been ages since I had a new Marie Lu book in my hands and so I practically drooled over the pretty cover when it arrived in the mail. Marie has a great way of melding real life with science fiction and fantasy and blurring the lines between and she did that again with Warcross. I loved her characters and I loved the idea of the game, Warcross, and how it transcended that and became the world obsession. It felt like games like Overwatch and World of Warcraft and social media had blended together and come to life and I thought it was incredibly interesting. Marie writes such character driven stories and I adored this one. I can't wait to see what happens next with Emika.
I had already loved Lady Midnight, for so many reasons and this love continued on into the sequel. It feels great to have another great Shadowhunter series; Cassie is so damn good with trilogies and she's proving that with this series again. She's expanded the world, introduced new characters (and made you just love them), raised the stakes and broken your heart again and again. The love story between Emma and Julian and the struggle they go through, the mystery of what is going to happen to Clary and Jace, the friendship between Livvy, Ty and Kit, and the heartbreak that she hands to you at the end. I finished this book at roughly 2 am and woke my boyfriend up with my sobbing so he could hold me. It was the first time he's done that haha and it was great to show him just how damn good Cassie is. I'm so glad she's moved up the release of the last book because I NEED to know what happens next!
To be fair, I adore everything that Jessica Brody writes. Ever since I met her nearly five years ago, I've gobbled up everything she's written. Her Unremembered trilogy was a massive influence on The Awakened Duology. That being said, I think she has a particular strength in writing beautiful, funny and compelling contemporary novels and she proved that by producing not one, but two of those this year. It was hard to choose between the two of them but I honestly think In Some Other Life stood out more to me. She took a story that has been done before – what if you life had gone a different way – and made it funny and emotional and addicting to the very end. It's a hard choice, not knowing which life is better for Kennedy, and I enjoyed watching her struggle to figure what's important to her and what's not. I think that Jess continues to get better and better with her contemporary novels and this book (and The Chaos of Standing Still) definitely prove that!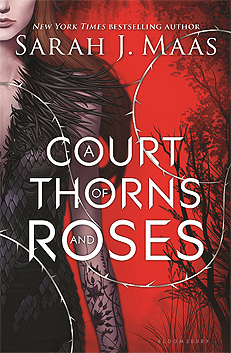 I adore Sarah J Maas, who has always been incredibly kind to me every time I've interacted with her. Sadly, I am so sorely behind in her Throne of Glass series that its embarrassing (though I own all the books out so far so you know…eventually I'll catch up) but I had heard such good things about this series that I decided to give it a try and it was one of the few books this year that I completely inhaled. Throne of Glass is amazing; the fantasy world she built is just out of this world but this…this book was a whole different story. It was darker, more emotional, sexier, and it was addicting as hell. I'm currently – finally – reading the second book right now and I'm reminded again of how damn good this is. I'm not even a fan of fae and fairies and that sort of fantasy, I usually avoid it but its so hard not to get enraptured by the world Sarah has created and the characters of Feyre, Lucien, Tamlin, Rhysand and more. I may be a little more biased to this one right now because I'm reading the sequel but that doesn't stop me from just loving this book.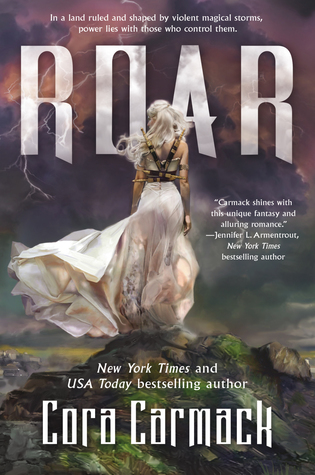 I have been excited and anticipated for this book ever since Cora announced it a couple years ago and I was so lucky to be a part of the street team! Cora writes the best romance that I've read in ages but I know that YA fantasy was something that she had originally wanted to write so I was excited to see what she came up with and I was not disappointed in the slightest. She creates an incredible world with a fascinating magic so to speak with the various storms. Her characters are funny and genuine and its easy to fall for them, as friends, as lovers, as people that you don't want anything bad to happen to. Cora took the romance that I knew so well from her others series and threw incredible world building and lush fantasy into the pot and came out with just an absolutely brilliant book. I adore this book, love these characters and am counting down the days, hours, minutes, seconds until I can get my hands on Rage.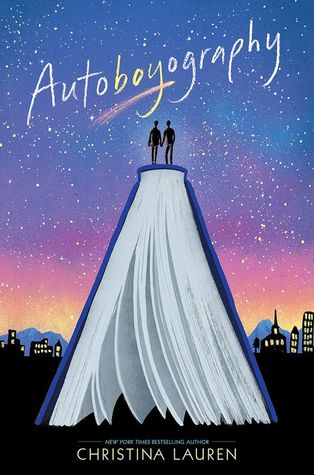 This is a book that I stumbled upon sort of accidentally and I'm so glad I did because it is high on the list and it deserves to be! I had asked my friends for some recommendations on contemporary romance and that led me to this book. Originally I purchased it because the main character's name is Tanner Scott, which is almost exactly the same name as one of my close friends (who is named Taner Scott) and I thought it was funny. What started as an impulse buy turned into one of the best books that I've read not only this year but ever. It is so relieving and incredible to see a bisexual character in literature and to see one so confident and sure of their sexuality. I don't often see myself like that in novels and it felt so good. To see that coupled with Sebastian's struggle with his own sexuality and religion added up to a beautiful and emotional story. When you add in the fact that both of the characters are writers, one about to be published and the other reluctantly, it made for a story that I demolished in a matter of hours with tears running down my face. I love love love this book and recommend it oer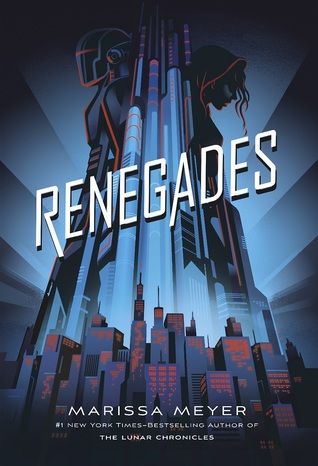 THIS BOOK WAS SO AMAZING. I love every single thing that Marissa Meyer puts in front of me. She has been such an influence for me and I can't even begin to explain how well she melds fairy tales with science fiction. The Lunar Chronicles and Heartless are some of the best fairy retells that I've ever read. This book is very different from what she's done in the past and I loved to see her expand outside of the fairy tale realm and knock it out of the park. This book reminded me a little bit of Sanderson's Steelheart series, the idea that superheroes aren't always good. The Renegades and the Anarchists are so intriguing and because you're in the minds of two different characters, technically pitched against each other, its hard to figure out who is really good and who is bad, leading to that idea…is it really that black and white? Marissa is so good at making you question who you should root for, what the right decision is and she keeps you guessing all the way until the last page. I was so proud of this book and I can't wait to see what she does with the characters in the next book!
This was another book I sort of stumbled upon accidentally. I had no idea it was coming out – though I would have found out eventually when I read the nominees for the National Book Award. I immediately bought it once I heard about it and I'm so insanely glad that I did. I used page tags for this book. PAGE TAGS! I never use page tags but I never stop reading long enough to use them – I just read too fast for that. But this book was like stepping into my own brain, my own high school brain, and even now. I'm only half Mexican but I never see my Irish side of my family, only my Mexican side and I know exactly what its like to not fit in at all. There was so much about this book that felt like it was speaking to me, like it had taken my very own thoughts and words and read them back to me. I connected to Julia in so many ways and I could not put this book down. This was another character that I felt so connected to, so much that Julia joins Cath from Fangirl as a character that reminded me so much of myself that it made me emotional. Thank you, Erika, for writing this, I can't even begin to explain how this book made me feel.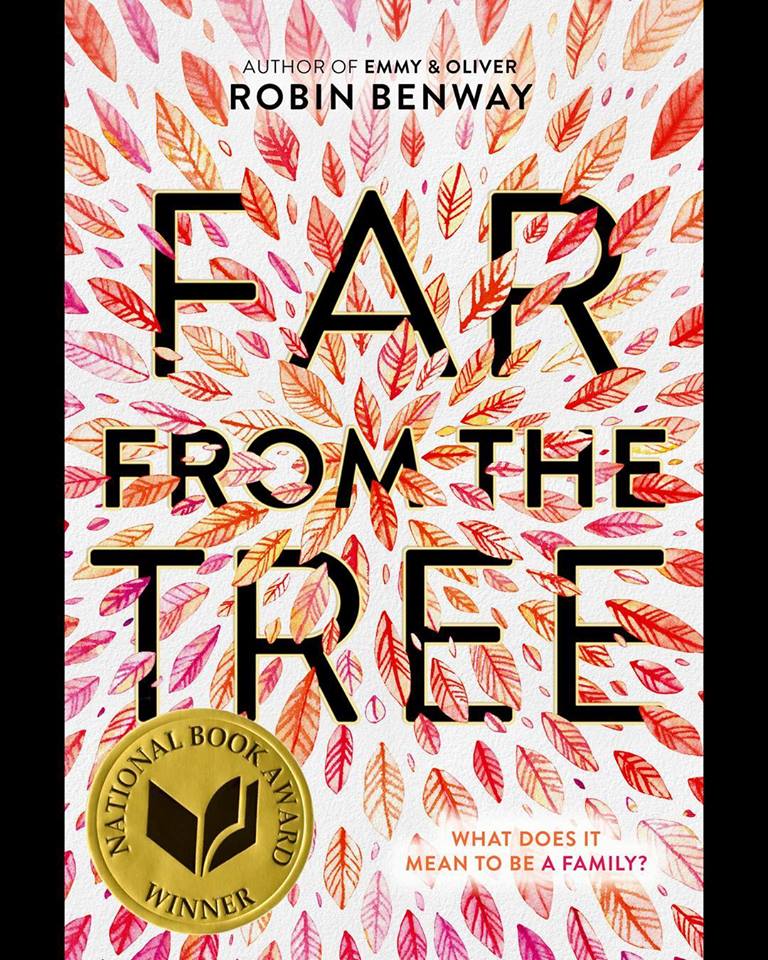 I have known Robin Benway for years and have read every single one of her books, usually because I get advanced copies through edelweiss automatically. She is a great friend and a great writer and she proved that times 100 in this book. She writes the most beautiful story of family and love and acceptance and loss and self-discovery and this book made me cry. I connected with Grace, having been pregnant in high school myself, and feeling the loss of something that was once so much a part of you. I connected with Maya and her struggle to fit in with her family and the overwhelming love she had for her girlfriend, but also her confidence in her sexuality. I connected with Joaquin and his struggle to figure out who he is, what he deserves and what he belongs. I think Robin was surprised to find herself a nominee and then winner of the National Book Award but I wasn't at all. This is easily the best book that I've read this year. It made me laugh and cry and its just absolutely beautiful on each and every page. I am so insanely proud of you, Robin!
*******************
What are some of your favorite books that you read this year? Share them in the comments so we can discuss or so I can add the titles to my never ending TBR list!