So I've officially been working for the Disneyland Resort for roughly two weeks now and so Disney has been on the BRAIN for sure. My sister, Dink, is also a newbie Disney influencer – check out her Instagram and YouTube – and was recently looking for some new ideas for some videos and I suggested favorite Disney animated movies by decade and then I realized, oh hey, that's an awesome idea. Her video will be coming out at the same time as this post so I highly recommend you check it out and see how we both chose our favorite movies – some of these? Were super hard! I'm a kid of the 90s and grew up on Disney so I have a lot of Disney movies that I love.
Because of that, I decided also to talk about my most underrated Disney movie of each decade is as well. Keep in mind – I'm still working super slowly through the animated catalog so these are all based on which ones I've actually watched. I've gotten through the late 70s though so I have seen most of them at this point. Let's dive in, shall we?
1930s
Favorite – Snow White and the Seven Dwarves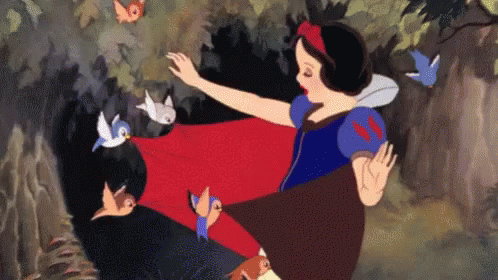 To be fair, this is the only movie that came out in the 1930s, as it was Disney's first theatrical animated release. Everyone thought Walt was insane for attempting to make a full length movie but it paid off. It holds up so well after all of these years, nearly a full century, and will remain a classic for even more decades to come
1940s
Favorite – Dumbo
While there are definitely problematic aspects of this movie, it is a short and sweet story that always brings tears to my eyes in good and bad ways. It's so heartbreaking but Dumbo is so cute and he has a happily ever after, and that's all what happens.
Underrated – The Adventures of Ichabod and Mr Toad 
I'm more of a fan of the Mr Toad story than anything but this two-parter is just so fun! I am a huge fan of the ride in Disneyland, a ride that holds on over the years, but I think a lot of people haven't seen the movie so its definitely my underrated favorite of the decade.
1950s
Favorite – Peter Pan
Again, another problematic movie – my god, the representation of Native Americans is terrible – but Peter Pan is just such a fun story and I will always love the whimsy and play and imagination of it.
Underrated – Lady and the Tramp
There are SO many great movies in the 1950s, including Peter Pan, Cinderella, Alice in Wonderland and Sleeping Beauty and I think because of that, Lady and the Tramp doesn't get the full recognition it deserves. It's a short and sweet love story between two pups and its fantastic.
1960s
Favorite – Mary Poppins
I am a huge musical fan – if it has music and singing and dancing, then I am so here for it. Mary Poppins is a CLASSIC and even though PL Travers wasn't quite happy with the adaptation, I loved it to death and will rewatch it again and again and again. Plus Julie Andrews won the Oscar and got to throw some shade so there you go.
Underrated – The Sword in the Stone
Again, the 60s is full of great movies, like 101 Dalmatians, and Jungle Book, but I truly think the underrated movie of the decade is the silly, absolutely whacky story of Arthur and Merlin. I rewatched this fairly recently and I was laughing the whole time at the absurdity of the entire thing. This movie deserves way more love.
1970s
Favorite – The Many Adventures of Winnie the Pooh
Okay, the 70s was SO hard because I immediately wanted to pick the Aristocats but then I remembered Winnie the Pooh which is my favorite Disney animated movie, period, so I had to change it. Winnie the Pooh is a CLASSIC, my favorite Disney character and just plain timeless.
Underrated – Robin Hood
While definitely loved by many, it does seem to be lower on the list of Disney  movies. There is the fact that a lot of the animation from this movie was reused from previous movies, Jungle Book included, but its a great movie and there's just something weirdly hot about Robin Hood as a fox and has me questioning everything I know about myself.
1980s
Favorite – Who Framed Roger Rabbit?
This movie came out the year I was born and I think that's the reason I've loved it for so long. I love the sort of noir mystery of it, I love Toontown, I love Bob Hoskins, I love all the wonderful one-liners, I love the mix of animation and live action. I love all of it.
Underrated – The Great Mouse Detective
I absolutely love every minute of this movie and I love that Disney took Sherlock and did their own twist on it. I think this movie gets forgotten so much – it didn't do so well in the theaters or with critics but I remember watching it growing up and loving it. I haven't reached it yet on my rewatch but I can't wait because I did watch it a few years ago and I still LOVE it.
1990s
Favorite – Beauty and the Beast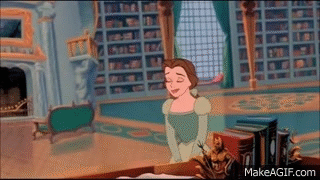 This is another favorite movie of all time and is actually my earliest memory of a being in a movie theater. I have always identified with Belle – a little weird, kind of an outcast because I was weird, nerdy and liked to read. I adore Belle and the story and all the wonderful music, praise Alan Menken. PLUS HE GIVES HER A GINORMOUS LIBRARY AND ITS LITERALLY THE BEST GIFT EVER.
Underrated – Rescuers Down Under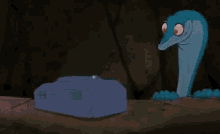 I've been stuck on my animated rewatch because of the original Rescuers movie. I struggle through it so much and I haven't been able to finish it. But the sequel? It's absolutely *chefs kiss*. This is a movie I grew up on and loved so much – I'm pretty sure we wore out the VHS copy we had of this movie for sure. This is the superior of the movies, 100%.
2000s
Favorite – The Princess and the Frog
I LOVE THIS MOVIE. It is easily one of my favorite movies and truly does not get enough love. The 2000s was kind of a dead decade for Disney animated movies due to Pixar's surge but I think Princess and the Frog is a gem that gets lost in the shuffle of that decade. The music is wonderful, Tiana is easily one of the coolest princesses and the representation is great, even though she is a frog for majority of the movie. Plus I love anything New Orleans so I might be a little biased.
Underrated – Atlantis: The Lost Empire
This movie has always been special to me. For one, its just a great movie about an old legend and the ensemble of characters makes it impossible for me to pick a favorite. I also love this movie because I saw it at the El Capitan with my family and we did free Atlantis laser tag afterwards so I have fond memories of the entire experience. It's a movie that also gets lost in the shuffle and it shouldn't because it is perfection and deserves way, way more love.
2010s
Favorite – Tangled
Another favorite of mine, I'll state an unpopular opinion – this is the BEST Disney animated movie of the decade, hands down. Don't get me wrong, I love Frozen but Tangled is better. Mandy Moore as Rapunzel and Zachary Levi as Flynn Ryder, my hunky favorite Disney prince, with the fantastic music by, again, legend Alan Menken. It's an adventure from beginning to end and it has Pascal, who is cute, and Maximus, who is hilarious and I could watch this movie every day for the rest of my life.
Underrated – Winnie the Pooh
This is another one of my favorites but I chose it because when you look at the movies of the 2010s, like Frozen and Frozen II, Big Hero 6, Moana, and so on, I think the Winnie the Pooh gets not a lot of love. I think the newer animated movie is sweet, adorable and in perfect line with the original Winnie the Pooh movies of decades past. I enjoyed the throwbacks and the new parts and the entire soundtrack is absolute honey gold.
2020s
We are only about a year and a half into the decade and with most movies last year canceled due to the pandemic, its obviously too soon to pick a favorite – especially since, so far, there is only one Disney animated movie and that is Raya and the Last Dragon. To be fair, that movie is absolutely wonderful and I think it has a chance to remain a favorite until 2030. I can't wait to see what else comes in this decade.
~*~*~*~*~*~*~*~*~*~*~*~
What are some of your favorite Disney movies from decades past? Make sure to share them in the comments!