Guys, its Christmas time!! It has taken awhile for me to get into the Christmas spirit – it just hasn't FELT like Christmas – but I'm here. I work at a theme park, where its been Christmas since the beginning of November so maybe that has had an effect but I've been binge watching Christmas movies the past few days, I have mostly finished my Christmas shopping AND we finally decorated the apartment.
So I think, finally, it feels like Christmas!
So since its been awhile since I posted and since we are so close to Christmas, I thought I would share the movies I HAVE to watch or it just doesn't feel like Christmas. Make sure to share yours in the comments!
It's A Wonderful Life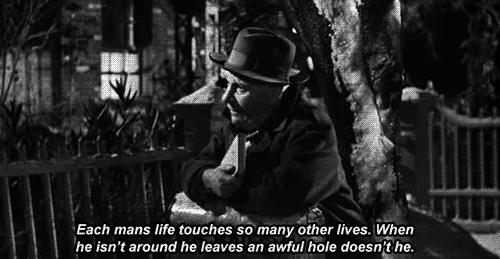 It's A Wonderful Life is not just my favorite Christmas movie, but one of my favorite movies, period. Its happy and hopeful and bittersweet and emotional. It has my boy, Jimmy Stewart, and it really captures everything that is wonderful about Christmas. I've had people tell me its too long or too sad, but they're just plain wrong. I HAVE to watch this movie every Christmas. I haven't watched it yet but I'm saving it for the right moment!
The Shop Around the Corner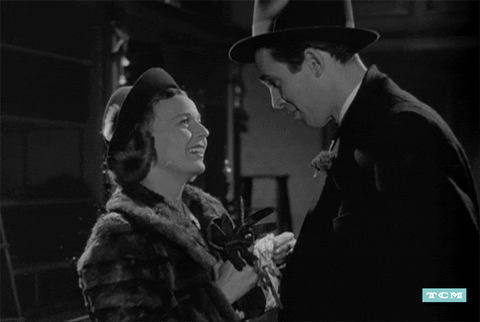 Ah, yes, another Jimmy Stewart classic. I actually only watched this for the first time a handful of years ago but I immediately fell in love. It has one of my favorite romance tropes ever – enemies to lovers – and I adore both Mr Kralik and Ms Novak and their banter and their interactions. I just love it. It's funny and witty and so romantic.
Nightmare Before Christmas
You know what the best part of this movie is? As soon as its Halloween season – which is basically all year for me – hits in September, you can watch this movie all the way through New Years because it works for both holidays and I LOVE IT. I also just absolutely love the movie as a whole, its one of my favorites and its not Christmas until I see Jack as Sandy Claws
Muppets Christmas Carol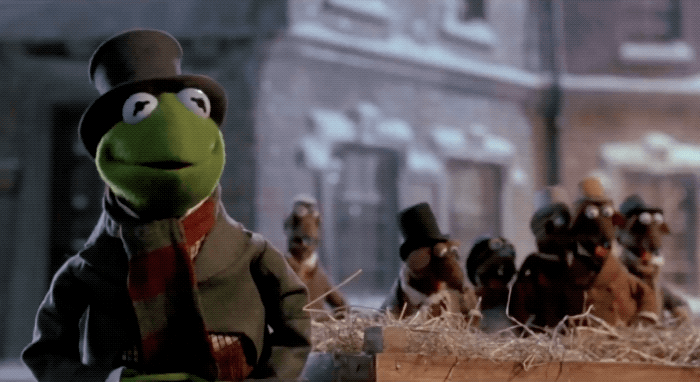 There are about a thousand Christmas Carol versions, give or take a few, but I only watch one a year and that's the Muppets version. How many Christmas Carols give you Charles Dickens, TWO Marleys, a ton of great songs and more? Plus, I just think the Muppets are amazing every single time they do literally anything. This was actually the first Christmas movie I watched with my fiancé this year and it made me happy.
Home Alone 1 and 2
These movies are a staple of my childhood so of course I always have to watch them. Its funny because I don't absolutely love these movies the way I love the ones I've previously mentioned. But because these movies came out when I was a young kid – I was 2 when the first one came out – they are such a pinnacle Christmas memory to me. I literally have NO memory of a Christmas without these movies so now I keep that tradition alive, and watch them every single year.
The Santa Clause
Another staple of the holiday season, of my childhood, so I keep watching this one too. Also, no matter how many different Santa Claus origin movies I watch, I still love them. There are so many different ones and this one is just so ridiculous, so funny and SO 90s that it just reminds me of being a kid in the 90s, and of Christmas in the 90s. While Tim Allen is a bit problematic in my view, I try not to think about that when I watch this movie because it truly is so enjoyable
I'll Be Home for Christmas
This movie is so bad. Like cringeworthy, over the top, terrible, terrible bad. It has a 23% on Rotten Tomatoes. It's just SO bad. But let's think about this for a moment – this movie came out in 1998. I was ten years old, totally boy crazy and discovering pop culture for the first time. This movie was the BEST. It had the super adorable JTT (Jonathan Taylor Thomas for all you Gen Z, kids – he was the BABE in the 90s), it had music that I was loving, like NSYNC, and it was so great. It's cheesy and, did I mention, so bad but that doesn't stop me from watching it every single year.
KLAUS
I wasn't sure whether to include this one because, to be fair, I barely watched it for the first time last year in 2020 and then for the second time this year in 2021. But this movie is so beautiful, the story and the art and the animation, that I know it's now a Christmas tradition to watch it every year. Like I said before, I love a good Santa origin story and this one is just so good. It was absolutely robbed of the Oscar that year. I know I'll be watching this movie every Christmas for many years to come.
ALL the cheesy romance Christmas Movies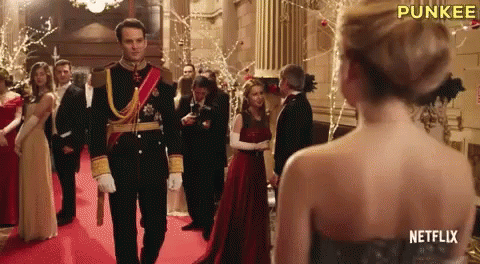 Oh, yes, you know the ones I'm talking about. I will watch every single movie in the Christmas Prince and Princess Switch trilogies. I'll watch Love Hard and Holidate and Operation Christmas Drop and Christmas Inheritance and all the many, many cheese, over the top, predictable romance Christmas movies. I love them. I love every single one of them, regardless of how ridiculous they all are. I am HERE for them. Every time there's a new one, I am signed up for it. Please tell me about ALL of them, because trust me, I will watch them.
~*~*~*~*~*~*~*~*~*~*~*~
What are some of your favorite Christmas movies?
And if you celebrate other holidays, what are some of your favorite movies to celebrate them? I'd love to watch them?
Share in the comments!