We're a week into 2019 and I'm ready for the new year and new goals, especially new reading goals. And with new reading goals comes the anticipation of all the pretty new books coming out this year. I was originally going to do my top ten anticipated books but there were just too many to narrow it down to ten and I have no idea how many I have on this list now. Its not my fault – there are just TOO many great books coming out this year!
King of Scars by Leigh Bardugo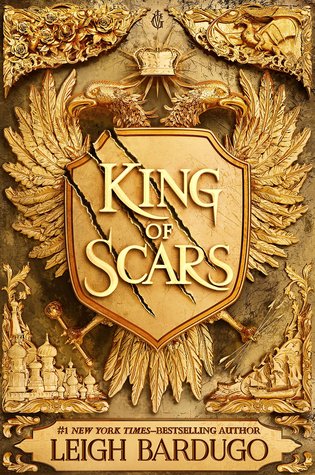 Nikolai is my favorite character, even more so than Kaz, in the Grisha universe and I'm seriously so excited to get more of him and to see what he's up to and to get into that head of his and just to get back to the Grishaverse in general.
Releases – January 29th
Chain of Gold by Cassandra Clare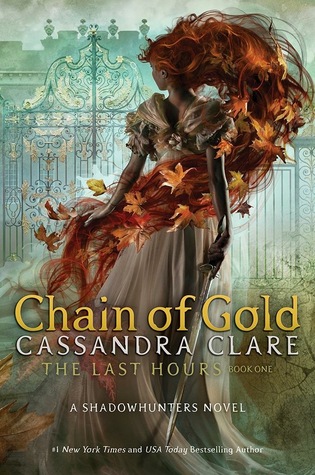 After the less than satisfactory ending to the Dark Artifices series – which made me so sad because the first two books were SO good – I am ready to be wowed again and because the Infernal Devices series is total perfection, I'm hoping that this new series with the children of TID is going to be fantastic.
Releases – November 19th
On the Come Up by Angie Thomas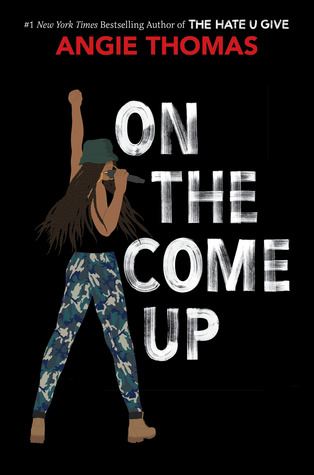 After such an amazing and groundbreaking debut novel – which is still on the NYT Bestseller list after 96 weeks – there is so much anticipation for Angie's sophomore novel. I know its often thought that its hard to follow up a debut like that but I have high hopes that this book is going to be phenomenal.
Releases – February 5th
Sky Without Stars by Jessica Brody and Joanne Rendell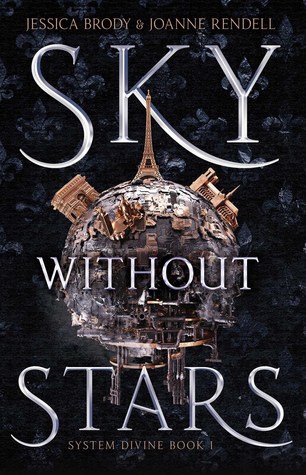 While I'm not a massive fan of Les Mis the musical, I do enjoy the story itself and I love love love a good retelling. Combine that with the fact that its written by one of my favorite authors and its science fiction and I'm so ready for it.
Releases – May 26th
Wayward Son by Rainbow Rowell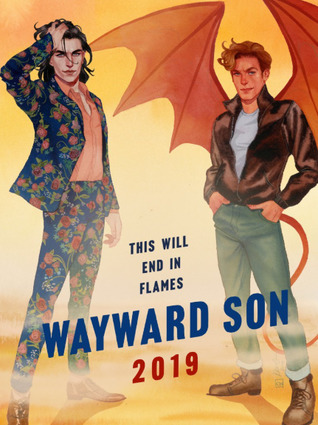 When Rainbow announced that she would be actually writing and releasing Carry On, Cath's Simon Snow fan fiction from her novel Fangirl, I was stoked but floored. However, I read it, loved every moment of it and am so freaking excited that there's a sequel and that its coming sooner than originally planned.
Releases – Sometime in 2019
The Vanishing Stair by Maureen Johnson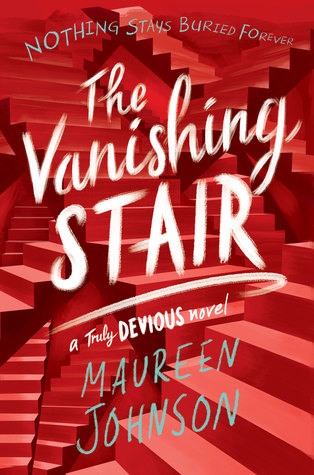 The first novel in this series was SO good, full of mystery and intrigue and a bit of thrill and it fit so perfectly with who Maureen Johnson is and, of course, there was a cliffhanger and I can't wait to get back to that boarding school and figure out what the hell happened already…
Releases – January 22nd
If I'm Being Honest by Emily Wibberly and Austin Siegemund-Broka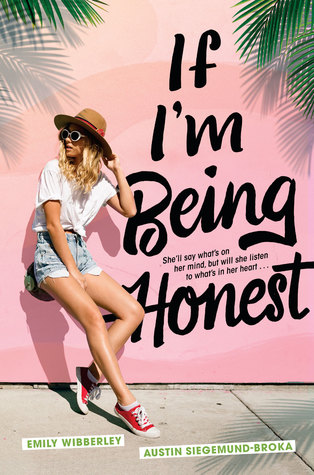 Austin and Emily's first novel was absolutely brilliant – human, emotional, funny, and romantic – and if this book is anything close to that, its going to be fantastic.
Releases – April 23rd
Of Ice and Shadows by Audrey Coulthurst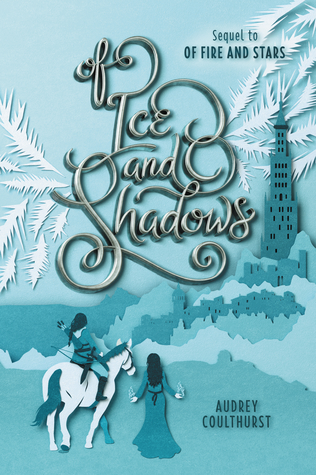 Okay, I LOVED the first book and I *just* found out that it has a sequel and I'm SO READY FOR IT. Audrey writes incredible LGBTQ fantasy and I can't wait to see what happens next.
Releases – August 13th
Somewhere Only We Know by Maurene Goo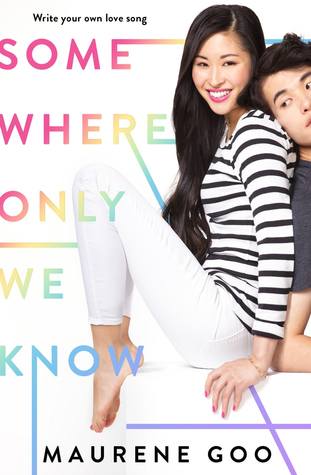 So Maurene Goo's novels just seem to be getting better and better the more that she releases and when I read the synopsis for this book, the first thing I thought of was the movie Roman Holiday and I'm in for a Asian American retelling of that, big time.
Releases – May 7th
Tell Me How You Really Feel by Aminah Mae Safi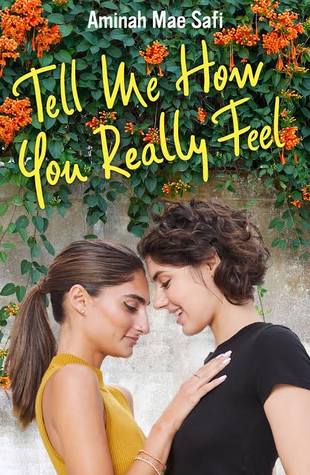 There is so much to be excited about with this book. Its a romance, which I'm always here for, but even better – its a romance between two girls that go from hate to love – my FAVORITE!
Releases – June 11th
Hope and Other Punchlines by Julie Buxbaum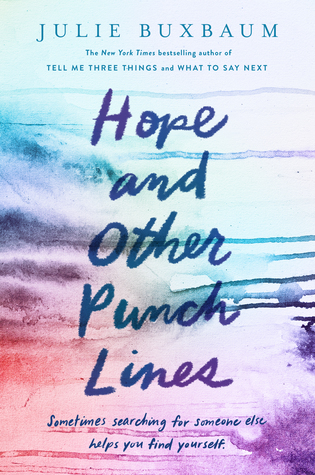 I would basically read anything that Julie writes because she's brilliant and a great friend but I'm especially excited for this one because of the nature of the story – there is something about 9/11 and the impact it had on our country in so many ways that resonates in us in all the different stories.
Releases – May 7th
Deathcaster by Cinda Williams Chima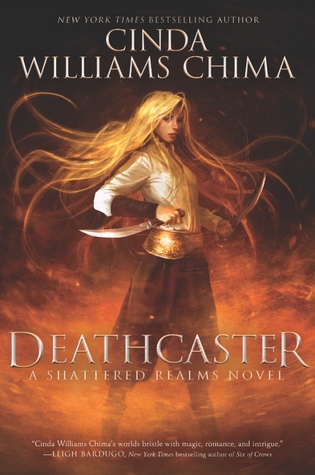 To be fair, I can't say much because I still have yet to read the third installment – I need to reread books one and two – but its Cinda and I've read two other series by her and they're brilliant so there's no reason I should doubt for a moment that this one won't be as well.
Releases – March 5th
Dealing in Dreams by Lilliam Rivera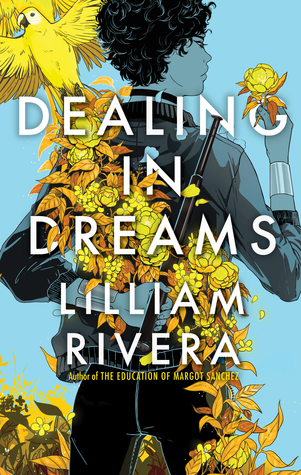 Lilliam is such a badass and her first novel was badass and by the sound of this novel, its going to be badass as well. Lilliam doesn't hold back – in real life and in her writing – and I can't wait to experience that again in this book.
Releases – March 5th
The Afterward by EK Johnston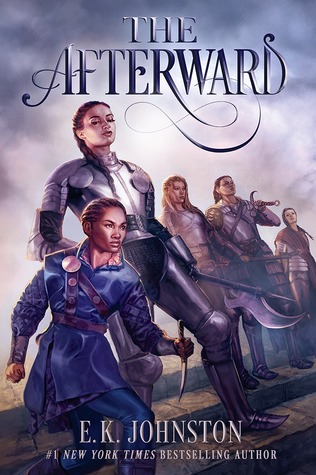 Look at how insanely amazing this cover is! Its so old school fantasy except its all women on the cover and that makes me happy in all the right places. I'm seriously overwhelmed with excitement for this novel!
Releases – February 19th
The Rest of the Story by Sarah Dessen
There isn't a cover for this novel so I can't share that yet BUT its Sarah. I read Someone Like You when I was 13 years old – nearly 18 years ago – and I've read every novel since then. That's not going to change anytime soon.
Releases – June 4th
Like a Love Story by Abdi Nazemian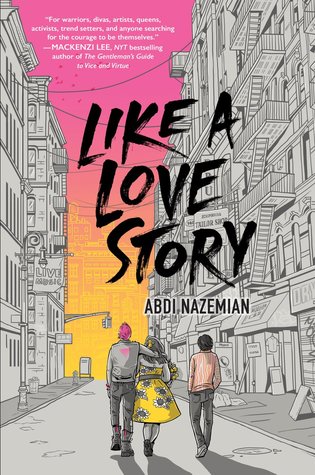 I thoroughly enjoyed Abdi's first YA novel, The Authentics, but I'm started to read this one and I don't even think I'm adequately prepared for the emotional and personal journey that this book is going to be. I think this book is going to be an absolutely standout.
Releases – June 4th
Starsight by Brandon Sanderson
This is also a book without a cover yet and I've still yet to read the first book but that doesn't mean that I'm not totally excited for the second book. I've heard nothing but great things and I'm ready to dive into BOTH books this year.
Releases – Expected October 2019
#MurderFunding by Gretchen McNeil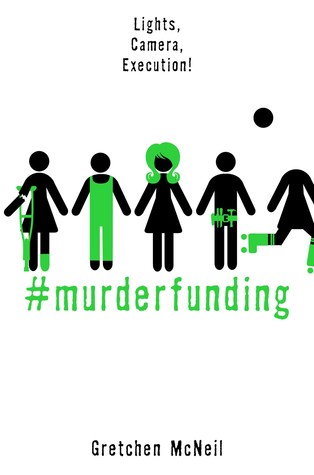 Anytime Gretchen writes a novel with a body count, you know you're in for a good time. When I found out there was a sequel to #MurderTrending, I was already signed up. Can it be here already?
Releases – August 6th
The Burning Shadow by Jennifer L Armentrout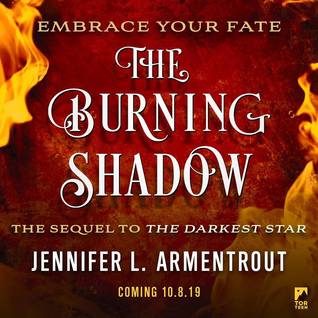 Anything written by JLA makes me happy and its doubly so when it comes to the Lux universe. I was highly impressed with the first book and I can't wait to see what happens next in the next book!
Releases – October 8th
***********