I am very proud of all the reading that I accomplished this year. Last year, I only read 62 of the 100 books I wanted to. At the time that I'm writing this, a few days prior to the end of the year, I am at 103 books so I'm stoked. I reread a lot of books this year and, sadly, there were a lot of books that had been hyped up so much just disappointed me. That being said, here are the ten books that stood out the most to be this year to me! To be clear, these are the ten best books that I read this year, not necessarily the best books that came out in 2018
What They Don't Know by Nicole Maggi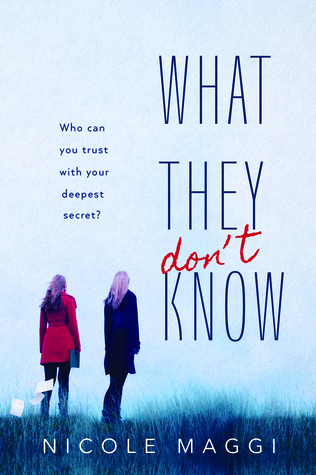 Nicole's novel, while not originally intended to be, was one of the most timed novels that I can think of. Following the friendship between Mellie and Lise as they navigate the tough choice that comes with considering an abortion, it touches on the fragile nature of that choice in this country under the administration that we are currently under. Now, I know Nicole so I know her stances, but I believe that this book gives such a human look at abortion and really can be enjoyed by anyone. I think that the emotions touched in the story and the strength of all the female characters is what made this such a phenomenal novel.
Archenemies by Marissa Meyer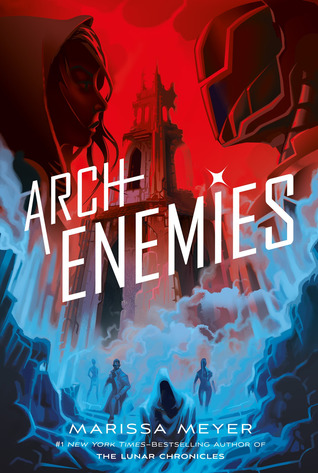 One of the biggest things that I loved about the first novel was that Marissa did such a great job in making it nearly impossible to pick a side! There were the good guys, the Renegades, and the so-called villains, the Anarchists, but the book is written in a way, the story is told in a way, that its hard to know who is actually the ones you should be rooting for. I love that this confusion continues into this story and I think its what makes it so so good. There's obviously no clear black and white when it comes to good and bad and I can't wait until this third book releases. That cliffhanger seriously messed me up!
Empire of Storms by Sarah J Maas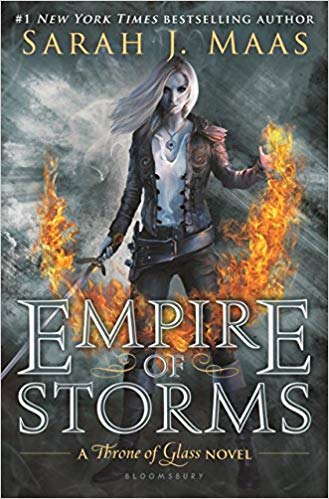 I am so far behind in the Throne of Glass series but I did spend most of my summer and fall trying to catch up. I am currently working on Tower of Dawn and I do have a copy of Kingdom of Ash so its a big goal of mine to read those last two books. In the meantime, I finished reading Empire of Storms just a month or so ago and I absolutely loved it. I can't even begin to explain how much I loved this book. There is so much coming together, so many characters that come clashing together. I know we are missing Chaol and what he is going to bring to the story so I'm just so excited to see what happens next. Plus that ending just kills me so much. That ending tore me apart.
Everless by Sara Holland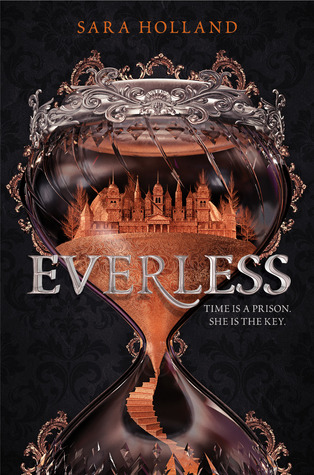 This is what I'll say about this book – It was only the tenth book that I read in 2018, and I read 103 books, and I still remember how freaking good it is. The details are, admittedly, a little cloudy and I'm pretty sure I need to reread this book before I read the sequel, Evermore, but I do remember that this book was incredibly enjoyable, the world building was unique and fun and that I tore through the pages when I read it. It has stayed a book that I keep recommending to everyone. I have the ARC for the sequel, but I'm actually looking forward to enjoying a  reread of the first book first because I just liked it so so much.
Leah on the Offbeat by Becky Albertalli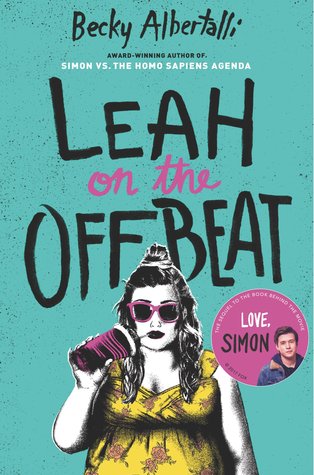 I absolutely loved Simon vs the Homo Sapiens Agenda and I think that they did a fantastic job with the movie but I can't even begin to express my love for this follow up novel about Leah. Leah is bisexual and in love with a character that, if you've read the first novel, you honestly do NOT see coming. But I love it, I think it makes sense and I think Becky does such a wonderful job of writing it. As someone who is bisexual herself, there are just simply not enough characters who are and I was so excited to see Becky explore a character like this. She manages to capture the same humor and heart and emotion that Simon does and its just a wonderful follow up novel.
#MurderTrending by Gretchen McNeil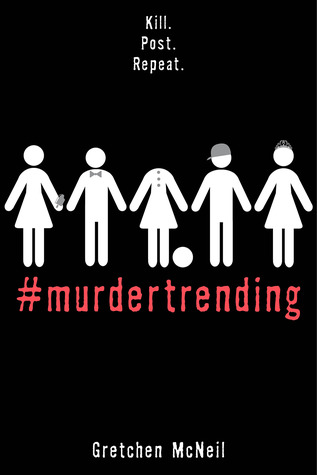 There is hardly ever a day when I read a book by Gretchen and not fall madly in love. She has a way of making some of the most horrific things so entertaining and funny and she does it again in this book. In a world where those who commit crimes that warrant death, Dee is framed for her sister's murder and sent to Alcatraz 2.0, a reality show where convicted criminals live in a world where sadistic killers find the most horrific ways to kill them. Its HORRIBLE and yet so insanely entertaining to read. Each murderer on this insane reality show is fantastic and overdramatic and I just love this book. I'm am counting down the DAYS until the sequel is out because I'm so ready for it.
Royals by Rachel Hawkins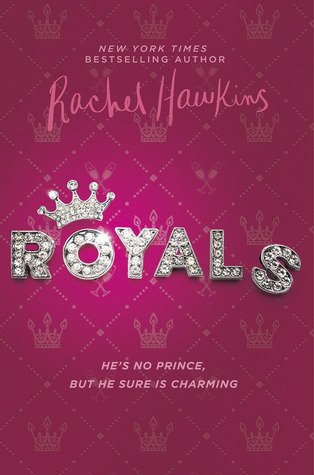 If you know even a little about me, you know that I have a thing for royalty. I often blame this on my parents for naming me Sara which means princess. But its true! I adore royalty stories in fantasy and I adore royalty stories in contemporary fiction (Princess Diaries – the books, not the blah movies – is a book reason I'm a YA fan). I adore the actual royal family and watch their weddings and childbirth announcements and all of it with eager eyes. Rachel's book takes everything that's fantastic and fascinating about royalty and puts into a book with an American teenager and its just a thrill ride the entire time.
Brightly Burning by Alexa Donne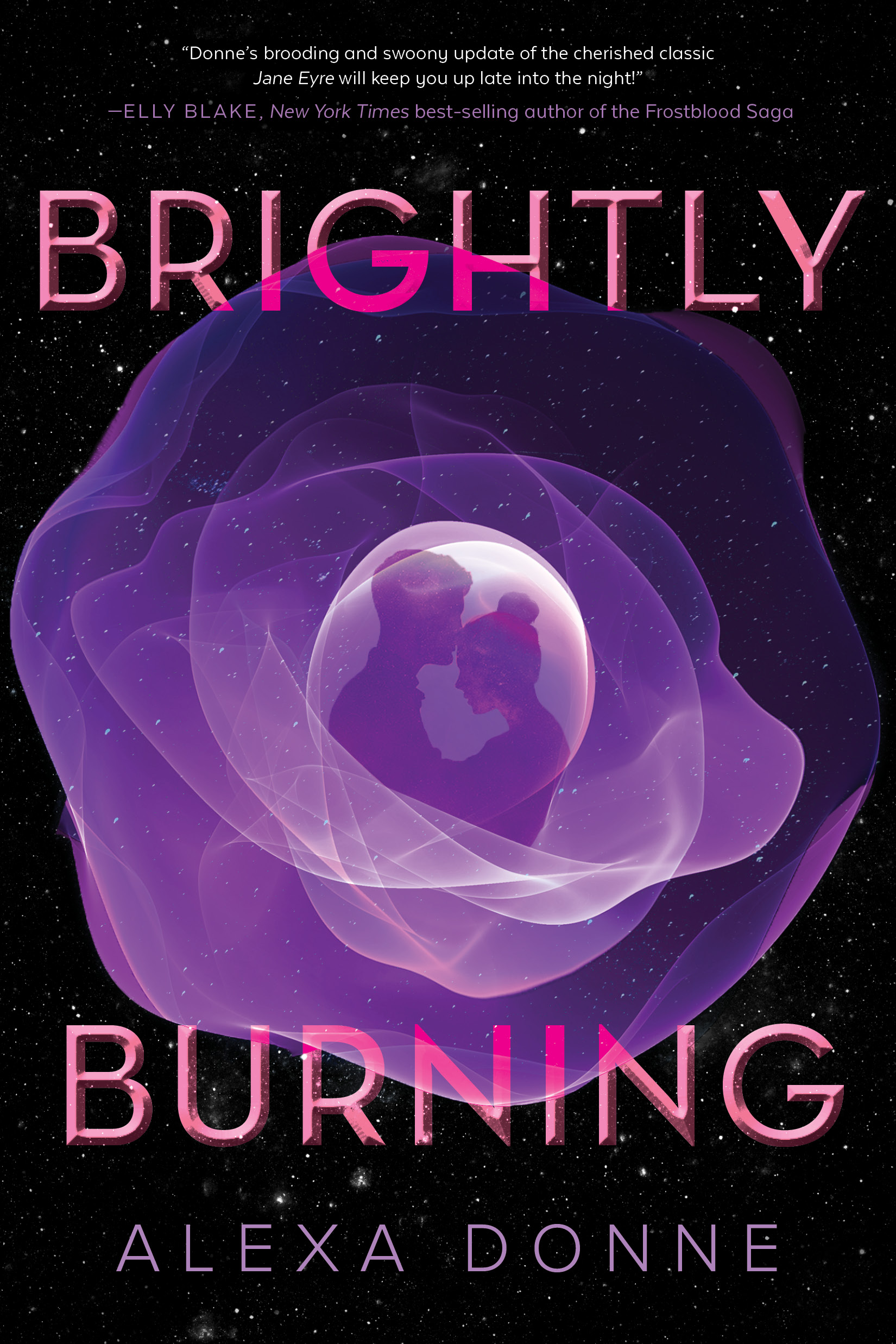 I love any retelling and I especially love a retelling when its done in science fiction – I'm looking at you, Marissa Meyer. I adore Alexa, I've known her for a few years now through mutual friends and I was excited as hell when her book was picked up for publishing. I was so stoked to get my hands on an ARC and just devoured it. I'm actually not even a huge Jane Eyre fan but I love this retelling so much. You get so much of what is great about the original story but the science fiction twist just makes it that much better. Truly such a wonderful debut and I can't wait until Alexa's follow up, The Stars We Steal, which Alexa herself champions as Jane Austen meets The Bachelor and I'm just so so excited.
The Way You Make Me Feel by Maurene Goo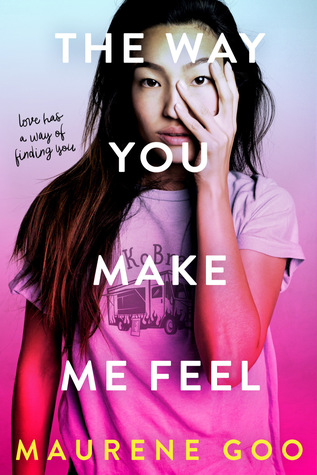 Let me say this – I have always loved Maurene's contemporary novels but I have to say that she just seems to get better and better and better. Her novels have such relatable characters, fantastic stories and I find myself both laughing and getting emotional during them. I eagerly await all of her releases and I just loved this one. I love it too because so much of it takes place around LA and I have a deep love for LA and I love recognizing places and I love learning about places – especially food places – that I perhaps hadn't heard of before and Maurene does that in her books too. I don't know if she intended to but she definitely made LA a character in itself in the novel and I adore it.
Tempests and Slaughter by Tamora Pierce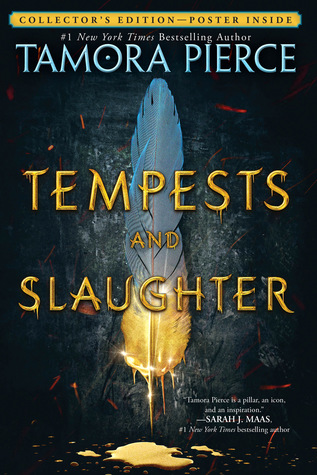 I feel like I've been waiting about a thousand years for this book to come out. Daine's series came out in the early to mid 1990s so its been nearly 30 years since then and we finally get Numair's origin story and it was absolutely worth the wait. We get a book that is just so quintessentially Tamora Pierce and the Tortall universe and it just felt so so good to be back. I enjoyed it all and I can't wait to see where it leads and how it leads to the Numair that we meet in Daine's first book.
********************