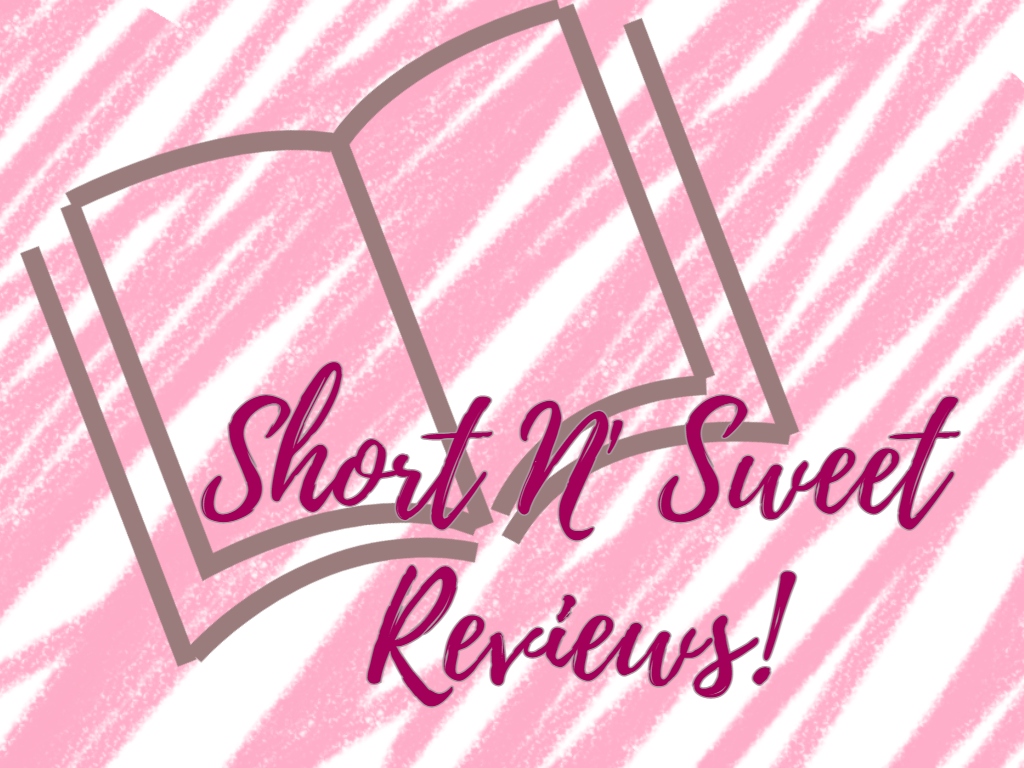 Welcome to the Short N' Sweet Book Review! For the almost nine years that I've been reviewing books on this blog, I've written long, wordy reviews that, let's be honest, not a lot of people are probably reading. This year I decided to shorten those reviews and get straight to the point – what is this book about, who wrote it, where you can find and a short review on what I loved, liked and maybe thought could be better.
Today's review features an enemies-to-lovers, cuthroat competition between two smart and ruthless teenagers and the fourth novel, What's Not to Love, from the dynamic duo, Wibbroka, Emily Wibberley and Austin Siegemund-Broka!
~*~*~*~*~*~*~*~*~*~*~*~
About the Book
An academic enemies-to-lovers YA with all the nerdy drama, high school antics, and heartpounding romance of the Netflix original series Never Have I Ever
Since high school began, Alison Sanger and Ethan Molloy have competed on almost everything. AP classes, the school paper, community service, it never ends. If Alison could avoid Ethan until graduation, she would. Except, naturally, for two over-achieving seniors with their sights on valedictorian and Harvard, they share all the same classes and extracurriculars. So when their school's principal assigns them the task of co-planning a previous class's ten-year reunion, with the promise of a recommendation for Harvard if they do, Ethan and Alison are willing to endure one more activity together if it means beating the other out of the lead.
But with all this extra time spent in each other's company, their rivalry begins to feel closer to friendship. And as tension between them builds, Alison fights the growing realization that the only thing she wants more than winning…is Ethan.
~~
Genre: Young Adult, Contemporary, Romance
Pages: 400
Part of a Series?: Standalone
Release Date:  April 20th, 2021
Publisher: Puffin
Source: Owned Ebook
Find the Author: Website / Her Instagram & His Instagram / Her Twitter & His Twitter
FIND THE BOOK:
GoodReads / BookShop (support your local indie!) / IndieBound / Barnes and Noble / Amazon / Audible / Book Depository / Apple Books / Kobo / Google Play
short n'Sweet Review
I am a huge fan of Austin and Emily's books. I think I would have discovered them at some point, eventually, but I'm so glad I met them at the Last Bookstore a few years ago because it made me instantly want to support them. I have enjoyed each book they've released and this book is no exception. Austin and Emily give me the vibe of a Sarah Dessen or Morgan Matson book and those are two of my favorite authors so I just continue to enjoy Austin and Emily's stories, their characters and their style of writing.  Alison and Ethan's entire connection is based on their competition with each other and I'll tell the truth – I'm a fairly competitive person but these two make me feel like a chump and I can understand why everyone around them is constantly exhausted by them. I know I am. But I'm immediately hooked into it. I love a good enemies-to-lovers story and there is a genuine disdain between the two characters and with a good hate story, there's a lot of sexual tension and that is definitely there too! Because of that, I was hooked from the beginning and was waiting to find out what would happen between theses two dynamic characters. I had preordered a signed copy from Pages Bookstore, but I couldn't wait and ended up getting the Kindle ebook at 9 pm the night before, and stayed up and read the entire book in a matter of hours because I was enjoying it so much. Its a quick page turner because, as they've shown before, they write great stories with genuine characters that feel as if they could be your best friends. They write human stories, stories that could happen to anyone so you feel a sense of comfort and familiarity when you read them. I thoroughly enjoyed this book and cannot wait until the next one.
RATING:
4 out of 5 Stars
~*~*~*~*~*~*~*~*~*~*~*~