Happy Birthday to one of my absolute favorite characters pretty much ever, Mr. Percy Jackson himself! He is turning 22 today (whoa, when did I get so old…) and what's even better is that a brand new book, Greek Heroes, hits bookstores today! Learn all the stories about the Greek heroes of the past from your favorite demigod himself, Percy. To learn more about that book, check out my spotlight on the book!
But yes! It is Percy's birthday!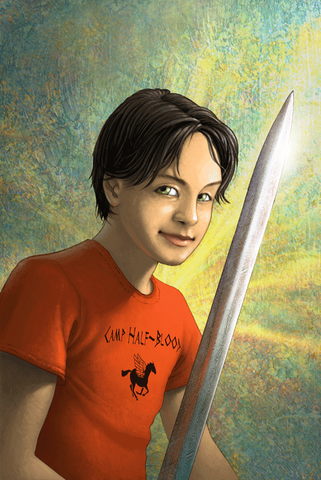 I was trying to decide how to celebrate his birthday and it hit me! Percy Jackson loves the color blue. He loves blue Coke, and blue chocolate chip cookies and all the blue candy in the world. It would stand to reason that he loves blue cupcakes as well right.
So I decided that in celebration, I would bake blue cupcakes for Percy's birthday!
It took ALL night but it was so worth it! I'm glad that I made the cupcakes, they were SO yummy and I'm sure Percy would love them too! I'm sure my family loved them ;)
So Happy Birthday Percy Jackson!
Make sure you guys read the Percy series, and the spin off, The Heroes of Olympus. And head to bookstores today to pick up YOUR copy of Greek Heroes.
And eat some blue food just for Percy today ;)