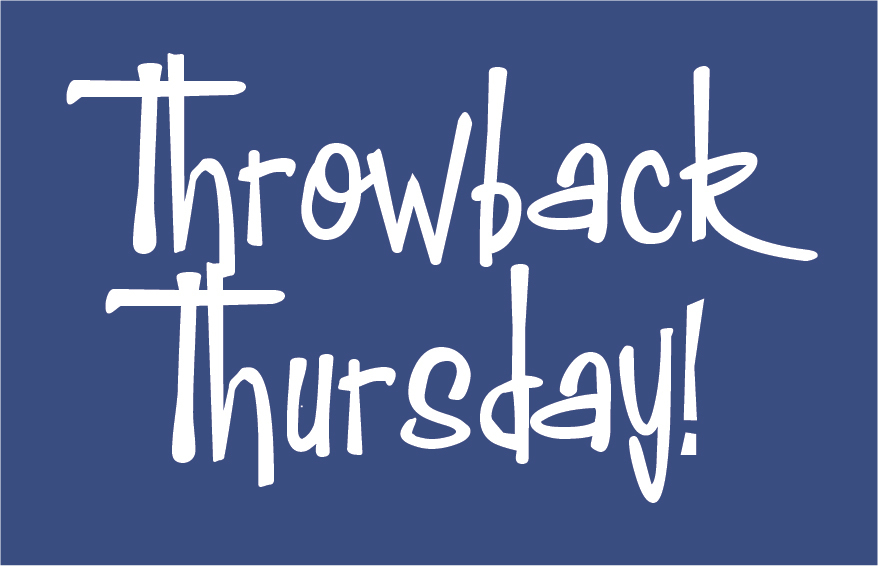 The Throwback Thursday review is where I take a book I recently reread and review it with new eyes. It could be a book I'm reading for the second, third, fourth or millionth time. Some books haven't been read in years so its fun to throwback and see if my opinion has changed!
Just recently, the title for the Hunger Games prequel novel was announced – The Ballad of Songbirds and Snakes. You can read yesterday's Waiting on Wednesday for it here. But it got me excited and figured since I was a mini slump with reading, I would try some rereads and ended up rereading the entire trilogy in a matter of days.
Please keep in mind that Throwback Thursday reviews are based on reread books. They most likely will contain spoilers as the books have already been released for some time. This is your only warning if you want to avoid spoilers for these books.
GENRE:
Young Adult, Science Fiction, Dystopian
PAGES:
Book 1 – The Hunger Games – 374 pages
Book 2 – Catching Fire – 391 pages
Book 3 – Mockingjay – 390 pages
PART OF A SERIES?:
The Hunger Games Trilogy
RELEASE DATE:
2008 to 2010
YOU CAN FIND THE BOOK AT:
GOODREADS SUMMARY:
In the ruins of a place once known as North America lies the nation of Panem, a shining Capitol surrounded by twelve outlying districts. The Capitol is harsh and cruel and keeps the districts in line by forcing them all to send one boy and one girl between the ages of twelve and eighteen to participate in the annual Hunger Games, a fight to the death on live TV. Sixteen-year-old Katniss Everdeen, who lives alone with her mother and younger sister, regards it as a death sentence when she is forced to represent her district in the Games. But Katniss has been close to dead before – and survival, for her, is second nature. Without really meaning to, she becomes a contender. But if she is to win, she will have to start making choices that weigh survival against humanity and life against love.
Against all odds, Katniss has won the Hunger Games. She and fellow District 12 tribute Peeta Mellark are miraculously still alive. Katniss should be relieved, happy even. After all, she has returned to her family and her longtime friend, Gale. Yet nothing is the way Katniss wishes it to be. Gale holds her at an icy distance. Peeta has turned his back on her completely. And there are whispers of a rebellion against the Capitol – a rebellion that Katniss and Peeta may have helped create.
Much to her shock, Katniss has fueled an unrest she's afraid she cannot stop. And what scares her even more is that she's not entirely convinced she should try. As time draws near for Katniss and Peeta to visit the districts on the Capitol's cruel Victory Tour, the stakes are higher than ever. If they can't prove, without a shadow of a doubt, that they are lost in their love for each other, the consequences will be horrifying.
It is by design that Katniss was rescued from the arena in the cruel and haunting Quarter Quell, and it is by design that she has long been part of the revolution without knowing it. District 13 has come out of the shadows and is plotting to overthrow the Capitol. Everyone, it seems, has had a hand in the carefully laid plans–except Katniss.
The success of the rebellion hinges on Katniss's willingness to be a pawn, to accept responsibility for countless lives, and to change the course of the future of Panem. To do this, she must put aside her feelings of anger and distrust. She must become the rebels' Mockingjay–no matter what the personal cost.
REVIEW:
I read these books nearly every year. They are older in the broad spectrum of really popular YA and because of that, they do tend to hold a special place in my heart. Plus I had some seriously fun times at the Catching Fire and Mockingjay premieres so in general, I really love The Hunger Games.
After reading the entire trilogy again, I am really stuck in my idea that the second book is the best one, easily. The first book is great. It does a truly phenomenal job of setting the series up. Since most of the book is the lead up to the Games in the Capitol and the actual games, it really paints a horrific picture of what this society is. Katniss is…hard to like in the first book but I think that's the true nature of her character – she isn't likable until paired with Peeta and challenging the Games, and inadvertently, the Capitol with her threat to eat the berries. In Mockingjay, Katniss is a wreck of a person and its hard to deal with sometimes. I get she has some major PTSD but I felt like we didn't build that character in the previous two books so there were times where it was really hard to handle it. Catching Fire has Katniss at her best, where she is both herself but more likable and more relatable. This is the book that continues to stand out to me.
I also like that, with a lot of other series, Catching Fire opens the world up wider. The Hunger Games sets up the series but the world is very limited, even though Katniss goes to the Capitol. Its really only Katniss's view of the world, which isn't very large. She knows District 12, the woods and then she knows the training center and the arena. With Catching Fire, we get to meet new characters and visit new places and I always love when books do that. It just…makes the world feel more full and I really love meeting more characters that flesh out the world more. The addition of District 13 and Katniss going to different districts is fantastic as well but I really love all the new characters in book two.
I do still love that this series doesn't necessarily have a happy ending. Katniss gets shipped back to District 12 because they really don't know what to do with her. Her mother is gone in a different District, her sister has died, Gale and her friendship and relationship has imploded, Peeta is a wreck – its kind of refreshing. I hate happy endings – they're just so unrealistic and I hate when you get to the end of a book like this and no one dies and that is definitely not what happens here. Prim, Finnick, Boggs, all of them. Its heartbreaking, sure, but it is refreshing and I really appreciate that.
All in all, this series really holds up over time and I still truly enjoy it. I still don't LOVE the last book but as a whole, its a great series and I enjoy rereading it once a year.
*******************