Dear November…Thank you for having not so many releases. My wallet really really really thanks you ;) 
Hotel Ruby by Suzanne Young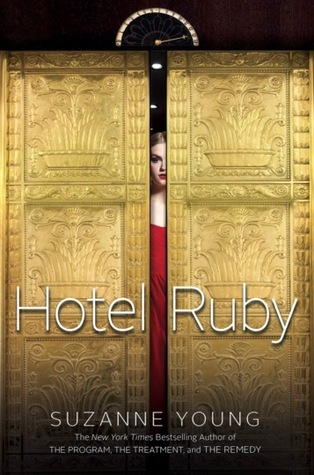 When Audrey Casella arrives for an unplanned stay at the grand Hotel Ruby, she's grateful for the detour. Just months after their mother's death, medicine Audrey and her brother, information pills Daniel, are on their way to live with their grandmother, dumped on the doorstep of a DNA-matched stranger because their father is drowning in his grief.
Audrey and her family only plan to stay the night, but life in the Ruby can be intoxicating, extending their stay as it provides endless distractions—including handsome guest Elias Lange, who sends Audrey's pulse racing. However, the hotel proves to be as strange as it is beautiful. Nightly fancy affairs in the ballroom are invitation only, and Audrey seems to be the one guest who doesn't have an invite. Instead, she joins the hotel staff on the rooftop, catching whispers about the hotel's dark past.
The more Audrey learns about the new people she's met, the more her curiosity grows. She's torn in different directions—the pull of her past with its overwhelming loss, the promise of a future that holds little joy, and an in-between life in a place that is so much more than it seems…
Welcome to the Ruby
Release Date: November 3rd 2015
My Thoughts: I think Suzanne Young is just an absolutely fabulous writer and this book sounds AMAZING. It sounds dark and romantic and just absolutely fabulous. Suzanne has been talking about this book for months and I've been keeping my eye out for it. There's something about a hotel with secrets and mysteries that just screams READ ME. I must get my hands on this.
Winter by Marissa Meyer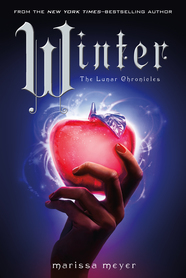 The Lunar Chronicles #4
Princess Winter is admired by the Lunar people for her grace and kindness, and despite the scars that mar her face, her beauty is said to be even more breathtaking than that of her stepmother, Queen Levana.
Winter despises her stepmother, and knows Levana won't approve of her feelings for her childhood friend–the handsome palace guard, Jacin. But Winter isn't as weak as Levana believes her to be and she's been undermining her stepmother's wishes for years. Together with the cyborg mechanic, Cinder, and her allies, Winter might even have the power to launch a revolution and win a war that's been raging for far too long.
Can Cinder, Scarlet, Cress, and Winter defeat Levana and find their happily ever afters?
Release Date: November 10, 2015
My Thoughts: If I don't get my hands on this book right now, I just might die. Do you know how long its been since I read Cress? I read Cress the day it came out and I'm dying to read Winter, especially since we get more of her story in Fairest (which was such a creeptastic book) and I just need my hands on this so badly. Marissa Meyer has written just an incredible series and I need my hands on Winter. Now. We're almost there.
Soundless by Richelle Mead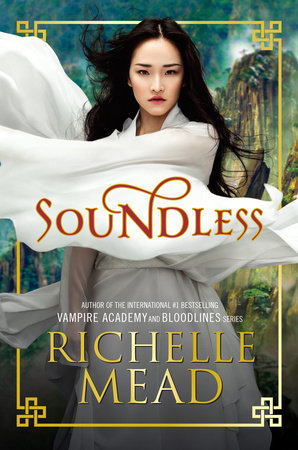 For as long as Fei can remember, there has been no sound in her village, where rocky terrain and frequent avalanches prevent residents from self-sustaining. Fei and her people are at the mercy of a zipline that carries food up the treacherous cliffs from Beiguo, a mysterious faraway kingdom.
When villagers begin to lose their sight, deliveries from the zipline shrink and many go hungry. Fei's home, the people she loves, and her entire existence is plunged into crisis, under threat of darkness and starvation.
But soon Fei is awoken in the night by a searing noise, and sound becomes her weapon.
Richelle Mead takes readers on a triumphant journey from the peak of Fei's jagged mountain village to the valley of Beiugo, where a startling truth and an unlikely romance will change her life forever…
Release Date: November 10, 2015
My Thoughts: One, I love that this is a sort of different mythology and heritage that we are approaching in YA. We don't enough Chinese or Japanese or any Asian stuff as much as we could so I'm excited to dive into that because those mythologies and cultures are just so deep and rich and compelling. Two, this is Richelle Mead, who is one of my absolute favorites and I love her style of writing and I love her storytelling. I have such high hopes for this book :)
Leveled by Jay Crownover 
Saints of Denver 0.5
Orlando Frederick knows what it is to be leveled by pain. Instead of focusing on his own, he's made it his mission to help others: sports stars, wounded war vets, survivors of all kinds. But when Dom, a rugged, damaged, sinfully attractive cop, makes his way into Lando's physical therapy practice, he might be the biggest challenge yet. Lando loved one stubborn man before and barely survived the fallout. He's not sure he can do it again.
Dominic Voss is a protector. The police badge he wears is not only his job, it's his identity, so when he's sidelined because of an injury, the only thing he cares about is getting back on the force. He expects Lando to mend his body, he just doesn't realize the trainer will also have him working toward a hell of a lot more. As attraction simmers and flares, Dom sees that Lando needs repair of his own…if only the man will let him close enough to mend what's broken.
Release Date: November 2nd, 2015
My Thoughts: I am so excited for the Saints of Denver series so when Jay announced that the first one would be this novella about Orlando and Dominic, I died. I love both of those characters SO damn much AND I love me a really good M/M story. I have a feeling that Jay's M/M is just going to absolutely BLOW my mind and I can't wait to get my hands on this…in hopefully a few hours when it downloads onto my Kindle app!
*********
What are your most anticipated releases for November?