The Top Ten Tuesday is a weekly challenge post previously hosted by The Broke and Bookish and now hosted by The Artsy Reader Girl. You can follow along for each weekly post here. This week's post is a character freebie. I was scrolling through some of the other posts today, trying to get inspired and I decided to break up the mold a little, step away from my normal YA world and talk about my top ten favorite superheroes!
Captain Marvel
The obsession with Captain Marvel, Carol Danvers and Brie Larson is so real. I will defend all three of them until my last dying breath – Captain Marvel is badass and I love every single thing about her. I think she captured the many wonderful things it is to be a strong woman, she showed emotions and she was so powerful, and unashamed of it. Her character is brilliant.
Ironman
I was one of the few people back in 2008 who loved the Ironman movie way more than The Dark Knight and that boils down to the fact that Tony Stark has easily been one of my favorite characters for YEARS and its so attributed to Robert Downey Jr's fantastic performance. I still feel like I was one of the only people that rooted for Tony in Civil War.
Wonder Woman
I'll admit it – I wasn't much of a fan until Gal Gadot's movie came out in 2017. Then I started to inhale the comics, watch the OG show with Lynda Carter and I just fell hard for the character, in all of her incarnations. She's fantastic as all hell. The No Man's Land scene in the movie makes me cry. Every. Single. Time.
The Winter Soldier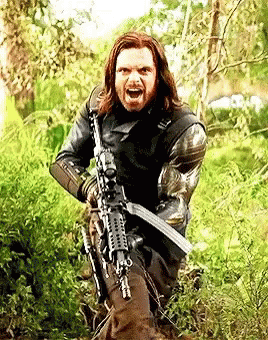 Winter Soldier aka Bucky Barnes has always been such an interesting character in the comics and the MCU, but I loved it even more when Sebastian Stan played the character – plus that movie is just absolutely brilliant. Easily my favorite. I can't watch Civil War – for obvious reasons, my emotions can't handle.
Scarlet Witch
This is another character that I genuinely did not show appreciation for until the movies were released. But once I did, I read her comics and genuinely she's just a fascinating, badass character. Elizabeth Olsen did a phenomenal job bringing her to the screen. She had so many great moments in the movies and her storyline is just truly one of the best in the comics.
Miss America
She's a Latina superhero! Do I honestly need to even say anything else? In some storylines, she's lesbian; in others, she has two moms. She's amazing in the comics, she's super fun in the new cartoon movies and I adore everything about her. I super wanted a cosplay done in time for SDCC but I don't think its going to happen but I'm determined to make it happen eventually. She's just too badass for me not to love her.
Kitty Pryde

Kitty Pryde has always always always been my favorite X-Men – she rocks in the cartoons, she's amazing in the comics and I think I'm in the minority – but who cares – that thinks Ellen Page did a great job with her. Plus her name is KITTY PRYDE. It's just the coolest ever. This is making me want to go pick up some comics with Kitty in them…
Supergirl
I genuinely had no interest in Supergirl whatsoever until I decided, hmm, why not, I'll watch the CW show and I'm so so insanely glad I did. I don't know if its Melissa Benoist play Kara Danvers or what but I LOVE that show so much and I love her portrayal of Supergirl. Sadly I have no other knowledge besides the show but the show is SO good and I love love love Supergirl the character.
Ironheart
I'm really hoping (Endgame spoilers ahead) that with Tony Stark gone that they'll move forward with Ironheart, whether its with Riri Williams or the rumored Morgan Stark. I think a female Ironman is fantastic, especially since Riri is smart as all hell in Marvel Rising: Heart of Iron. I'm really hoping for more of her in the future because I've enjoyed so much of her so far.
Captain America
I feel like it might be actual heresy to say that Captain America is not one of my favorites! But in all honesty, he definitely is. I think he has the strongest trilogy of all of the MCU series and he has some of the absolute BEST storylines in the comics as well. Chris Evans did such a great job playing him and I'm sad to see him go but I'm really hoping for good things as Anthony Mackie aka Sam takes possession of the shield. Crossing my fingers!
Honorable Mentions:
Squirrel Girl
I honestly don't know how anyone on the planet could not love Squirrel Girl. Honestly she's just the dorkiest and the best. I really hope we get a movie for her one day because that would just be a thrill ride.
Spider-Man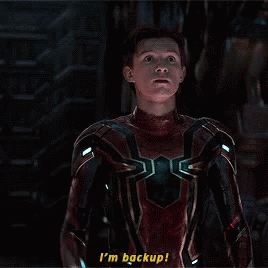 I've always liked Spiderman, especially the cartoon, but honestly, it really wasn't until Tom Holland took up the mantle that I sat back and went, dang, Spiderman is awesome. Maybe its just because Tom does SUCH a great job playing him!
~~~~~~~~~~~~~~~~~~~~