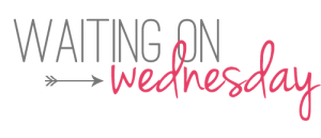 This week's Waiting on Wednesday is the long anticipated sequel to Audrey Coulthurst's Of Fire and Stars, Of Ice and Shadow. I wasn't even aware there WAS a sequel so finding out it was coming out this years was fantastic news!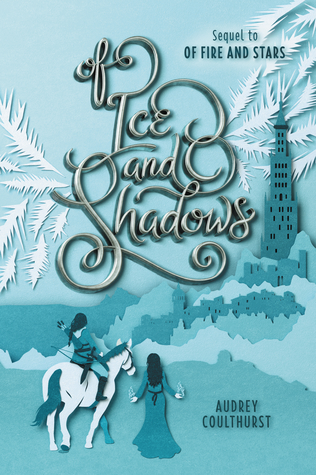 Title: Of Ice and Shadows
Author:  Audrey Coulthurst – Her Website
Published By: Balzer + Bray
Publishing Date: August 13th 2019
Pages: 400
Genre: Young Adult, Fantasy
Summary:
Princesses Denna and Mare are in love and together at last—only to face a new set of dangers.
Mare just wants to settle down with the girl she loves, which would be easier if Denna weren't gifted with forbidden and volatile fire magic. Denna must learn to control her powers, which means traveling in secret to the kingdom of Zumorda, where she can seek training without fear of persecution. Determined to help, Mare has agreed to serve as an ambassador as a cover for their journey.
But just after Mare and Denna arrive in Zumorda, an attack on a border town changes everything. Mare's diplomatic mission is now urgent: She must quickly broker an alliance with the Zumordan queen to protect her homeland. However, the queen has no interest in allying with other kingdoms—it's Denna's untamed but powerful magic that catches her eye. The queen offers to teach Denna herself, and both girls know it would be dangerous to refuse.
As Denna's powers grow stronger, Mare does her best to be the ambassador her kingdom needs. Her knowledge of Zumorda and its people grows, and so too do her suspicions about the queen's intentions. With rising tensions and unexpected betrayals putting Mare and Denna in jeopardy and dangerous enemies emerging on all sides, can they protect their love and save their kingdoms?
PreOrder Links:
Amazon / Barnes and Noble / Book Depository / iTunes / Kobo / GooglePlay / Audible
Why I'm Waiting:
I honestly had no idea this book even HAD  sequel. It ends on a pretty big cliffhanger but it felt like it could just be an open ended ending and Audrey published an entirely different book afterwards so I just didn't know. I was going through a list of 2019 releases, saw this and I think I actually squealed out loud. I adored the first book so much – I loved the two girls falling in love with each other (my own current novel is the same thing) and I loved that it was in a fantasy setting. We just don't see that enough. We definitely are getting more LGBTQ in fantasy and science fiction but its not often that we are getting lesbian/bisexual characters in those stories, not as main characters anyway, so I LOVED the first book so so much. I can't wait to see what happens with Denna and Mare!
*******************