Today's Waiting on Wednesday post is the newest in Leigh Bardugo's list of amazing books and her FIRST adult novel ever! Leigh already writes such amazing dark fantasy so I can't wait to see what she does when she doesn't have the restrictions of YA literature holding her back…
~*~*~*~*~*~*~*~*~*~*~*~
Title: Ninth House
Author: Leigh Bardugo – Her Website
Published By: Flatiron Books
Publishing Date: October 8th, 2019
Pages: 480
Genre: Adult Fiction – Thriller? Paranormal? Fantasy-ish?
Summary:
Galaxy "Alex" Stern is the most unlikely member of Yale's freshman class. Raised in the Los Angeles hinterlands by a hippie mom, Alex dropped out of school early and into a world of shady drug dealer boyfriends, dead-end jobs, and much, much worse. By age twenty, in fact, she is the sole survivor of a horrific, unsolved multiple homicide. Some might say she's thrown her life away. But at her hospital bed, Alex is offered a second chance: to attend one of the world's most elite universities on a full ride. What's the catch, and why her?
Still searching for answers to this herself, Alex arrives in New Haven tasked by her mysterious benefactors with monitoring the activities of Yale's secret societies. These eight windowless "tombs" are well-known to be haunts of the future rich and powerful, from high-ranking politicos to Wall Street and Hollywood's biggest players. But their occult activities are revealed to be more sinister and more extraordinary than any paranoid imagination might conceive.
PreOrder Links:
Amazon / Barnes and Noble / Book Depository / Apple Books/ Kobo / GooglePlay
You can receive a pre-order gift by submitting your receipt here.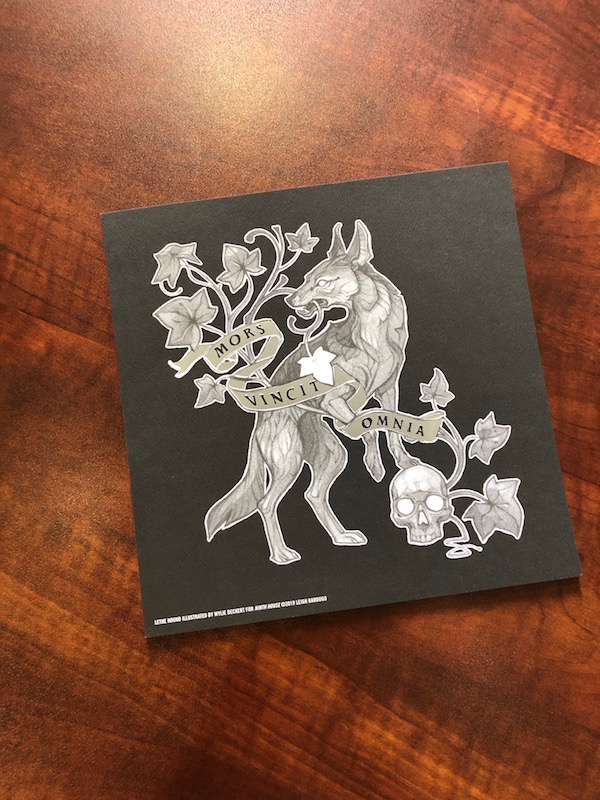 You can also preorder signed, personalized copies from Good Choice Reading.
Why I'm Waiting:
I have loved and adored Leigh since I first Shadow and Bone back in 2013 and I've read every book that she's released since then. When I heard she was writing an adult novel, I was so excited – I'm not an adult fiction fan, I really stick strictly to young adult but I will truly read anything that Leigh puts out. Plus, like I said above, Leigh's novels tend to have a darkness to them that I have always appreciated and I really think that with the free reign of an adult novel, she's only going to get darker and I'm so here for it. Plus the book just sounds so freaking great – a secret society at Yale. Swoon. I'm here for it. There's a lot of mystery to it and I really like that – why was Alex the sole survivor of a double homicide, why was she given a full ride to Yale, who is part of this secret society, why is it important and so on. Plus her real name is Galaxy and I seriously can't past how fantastic that is. I hope this comes up again and again in this book. I'm counting down the days until I finally get my hands on this – it feels like ages since I've had a new Leigh book and my mind is so ready for it.
*******************
Support us on Patreon for only $1 a month to gain access to monthly exclusive interviews, ARC and signed book giveaways, reviews for books I DIDN'T like and more by following the link here.