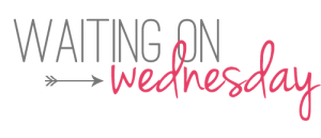 This week's Waiting on Wednesday is the third novel from my favorite contemporary novel writing pair, Emily Wibberley and Austin Siegemund-Broka. I've spoiled enough to read their first two novels early and I'm still on the hunt for the third one – Time of Our Lives!
~*~*~*~*~*~*~*~*~*~*~*~
Title: Time of Our Lives
Author: Emily Wibberley and Austin Siegemund-Broka – Their Website
Published By: Penguin Books
Publishing Date: April 21st 2020
Pages: 384
Genre: Young Adult, Contemporary
SUMMARY:
A boy desperate to hold on, a girl ready to let go.
Fitz Holton waits in fear for the day his single mother's early-onset Alzheimer's starts stealing her memory. He's vowed to stay close to home to care for her in the years to come–never mind the ridiculous college tour she's forcing him on to visit schools where he knows he'll never go. Juniper Ramirez is counting down the days until she can leave home, a home crowded with five younger siblings and zero privacy. Against the wishes of her tight-knit family, Juniper plans her own college tour of the East Coast with one goal: get out.
When Fitz and Juniper cross paths on their first college tour in Boston, they're at odds from the moment they meet– while Juniper's dying to start a new life apart for her family, Fitz faces the sacrifices he must make for his. Their relationship sparks a deep connection–in each other's eyes, they glimpse alternate possibilities regarding the first big decision of their adult lives.
Time of Our Lives is a story of home and away, of the wonder and weight of memory, of outgrowing fears and growing into the future.
PREORDER LINKS:
Amazon / Barnes and Noble / Book Depository / Apple Books / Kobo / GooglePlay
WHY I'M WAITING:
Guys I love Austin and Emily's books so much and I honestly can't wait to get my hands on this one already. Is it April because I'm pretty sure the reason I'm in such a bad reading slump is because I don't have this book! I met Austin and Emily by chance at an event a couple years ago when I went to support my girl, Alexandra Monir, and I immediately added their book to my TBR and once I read it, I was sold. These guys are FANTASTIC with character driven stories – their characters literally leap off the page and become your best friend for the duration of the book and they stick with you long after that as well. I'm still constantly blown away at their abilities to write such great books together – I would kill anyone trying to write a book with me, I'm too much of a control freak, but they make it effortless, even though I know it definitely isn't. I loved their first book, absolutely freaked loved the second book so my hopes for the third book are super super high and I'm confident that I'll be satisfied.
*******************