I am so excited to be a part of this blog tour! With Disney+ releasing just two weeks ago, I must admit that I have pretty much spent what little free time I have watching Disney Channel Original Movies on my PS4. Its been amazing and I've loved just being surrounded by Disney right now. I love the behind the scenes and a lot of that comes from my time as a Disneyland cast member. It was easily one of the BEST jobs of my life and I can't wait to go back and work there someday, because its going to happen. This book is in tandem with a documentary coming December 3rd to Disney+ and I can't WAIT for it!
So this book and this blog tour – I AM SO HERE FOR IT.
Let's do it!!
~*~*~*~*~*~*~*~*~*~*~*~
ABOUT THE BOOK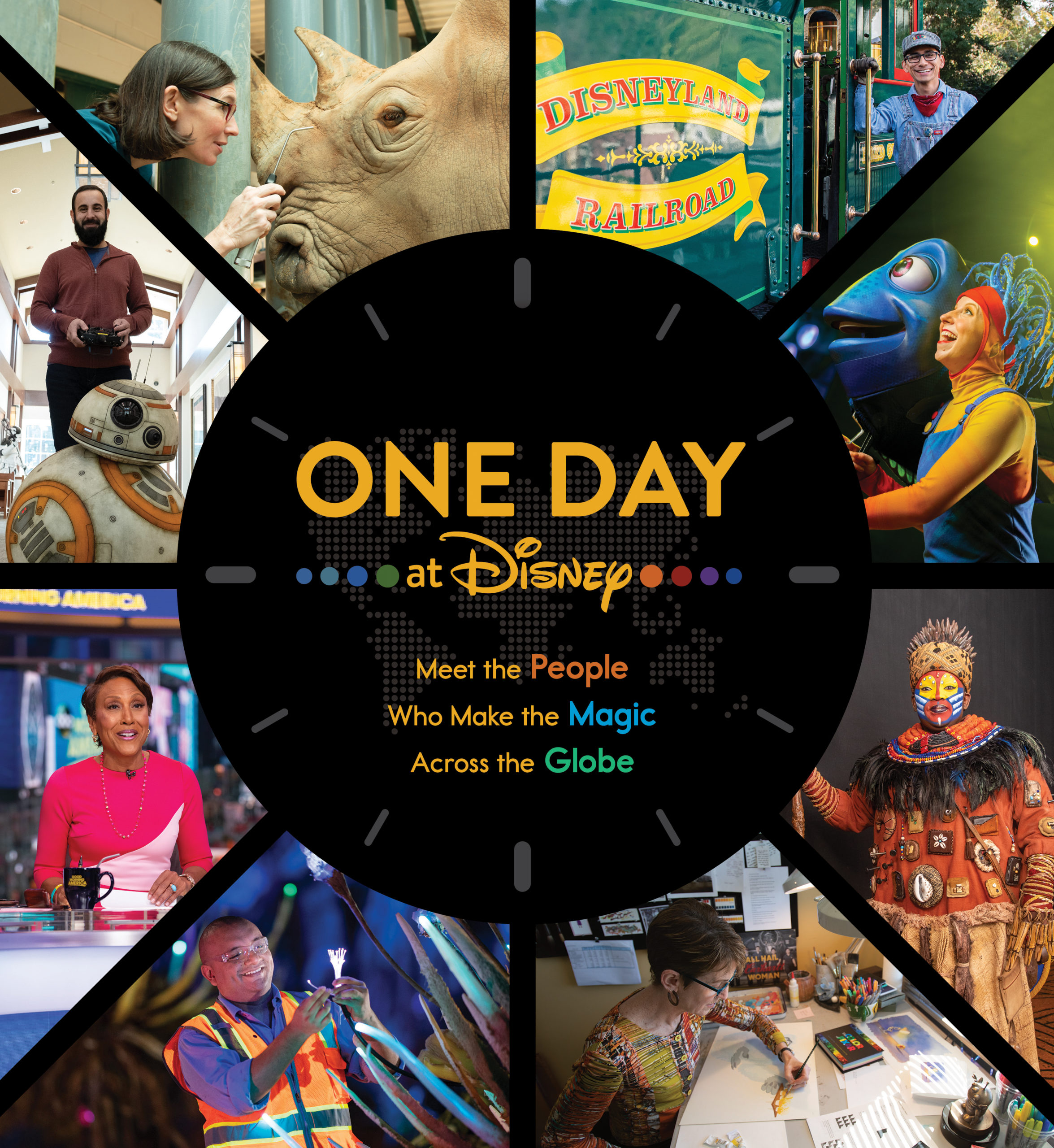 Discover what it's like to report to work every day for The Walt Disney Company. Step behind the scenes to immerse yourself in one "ordinary" day at Disney. In addition to the book, the Disney+ team was on hand to capture stories along the way. A full-length documentary and 52 short-form episodes expand the profiles and delve deeper into the essence of what it's like to be a Disney cast member.
On a Thursday in 2019, a small army of photographers and videographers scattered across the globe to capture what goes on beyond those tantalizing "Cast Members Only" doors – whether eavesdropping on historic endeavors or typical tasks. All the photos in this book were taken on that single Thursday, beginning early in Tokyo and following the sun around the world through Shanghai, Hong Kong, Paris, Madrid, the Bahamas, Costa Rica, and dozens of places throughout the United States. More than 40 hours after it began, the day ended as the sun set on the Aulani resort in Hawaii.
On that day, some 80 Cast Members agreed to open up their workshops, dressing rooms, kitchens, cubicles, TV studios, labs, locomotive engines – and some even more surprising and diverse work spaces. They also shared their stories: childhood dreams and chapters, career pivots and triumphs, workaday hurdles and joys. It was just a day in the life, as extraordinary as any other day at Disney. As any Cast Member can tell you, a Disney job is less a destination than a limitless journey. And for just One Day at Disney, we can all tag along for the ride.
This book is releasing December 3rd, 2019. 
YOU CAN FIND THE BOOK AT:
Goodreads / Amazon / Barnes and Noble / Book Depository / Target / Disney Store
BOOK AND DOCUMENTARY TRAILER
~*~*~*~*~*~*~*~*~*~*~*~
ABOUT THE AUTHOR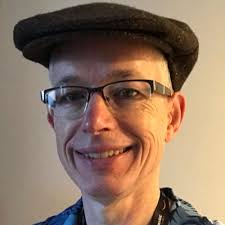 Bruce C. Steele is a journalist and Disney fan with a long career of profiling the famous and the unheralded, from the pastry chefs at the Biltmore Estate to the stars of Disney's Mary Poppins Returns. A Pennsylvania native and University of Alabama graduate, he started his career at a daily newspaper in Louisiana and most recently worked at the paper in his current home of Asheville, North Carolina. In between he was the executive editor of Out magazine and the editor in chief of The Advocate newsmagazine and also took time to get an MFA in film studies from Columbia University. He has lived in New York City and Los Angeles, where his husband was a Disney animator. He's now a freelance writer and regular contributor to Disney's twenty-three magazine. Apart from this book, some of his favorite past interviews have been Emma Watson, Sir Ian McKellen, Episcopal Bishop Gene Robinson and crawfish farmers in the Louisiana bayou.
YOU CAN FIND Him AT:
~*~*~*~*~*~*~*~*~*~*~*~
THE review
I honestly was so insanely excited to get this book. I was already counting down the days until I got to watch the documentary on Disney+. I used to be a cast member – I used to work in the different stores of Fantasyland and Tomorrowland of Disneyland – and I was just one of thousands and thousands of cast members and Disney employees around the world that make Disney so magical and wonderful. I really want to see the different jobs that one could do and what it takes to do Disney 24 hours a day because it genuinely is a 24 hour operation.
First off, this book is just plain beautiful. Its HUGE and the pictures are gorgeous and I really feel like you get a rare glimpse behind the scenes that you just don't get often unless you're actually behind the scenes. Its one of those books that you would call a "coffee table" book because its gorgeous and it just makes you want to open it. Seriously, I feel so lucky to own such a gorgeous book. I think that the photographers that took the many, many photos that grace the papers did such a great job at capturing what goes on behind the scenes in a way that makes every job look so important and magical.
But its also just a seriously fun book! Seeing the different jobs across the Disney company and how many people are a part of it. Its amazing how many jobs there are and how many different people from all over the world are making Disney magic in so many different ways every day. I think people tend to think of theme park cast members and animators and that sort of thing when it comes to Disney but there are millions of other jobs and Disney runs the way it does because every single one of those jobs exists. I just love Disney and I love that this book highlights the many different jobs and cast members who make Disney magical and I think any fan of Disney would love this and I think that if you're a huge fan of one of the theme parks, I think you'll love it. Its a behind the scenes tour of the many facets of the Disney company and I think its just fantastic. I can't wait to watch the documentary and I genuinely think this would make such a gorgeous gift for the Disney lover in your life.
~*~*~*~*~*~*~*~*~*~*~*~
THE GIVEAWAY
3 winners will win a finished copy of ONE DAY AT DISNEY. Please note that this is available only to the US. 
~*~*~*~*~*~*~*~*~*~*~*~
FOLLOW THE TOUR
Week One:
Week Two:
Week Three:
Week Four:
Week Five:
Week Six:
~~~~~~~~~~~~