Hello everyone! I am so happy to be a part of this blog tour. I've worked with the inimitable Krystal Wade before and this book was SO fun to read. Let's jump in, learn more about the books and author, and you can even try your hand at winning an Amazon gift card!

I am so excited to be a part of this blog tour.  I got my greedy little hands on this book a few months ago, even before getting on this tour, and I loved it. It was so fun, the science fiction was super cool and I was begging for more by the end of it. I am STOKED to spread the word and I fully recommend it, as you will find out with my review below! Plus, look at this super gorgeous cover. I'm having massive cover envy!
ABOUT THE BOOK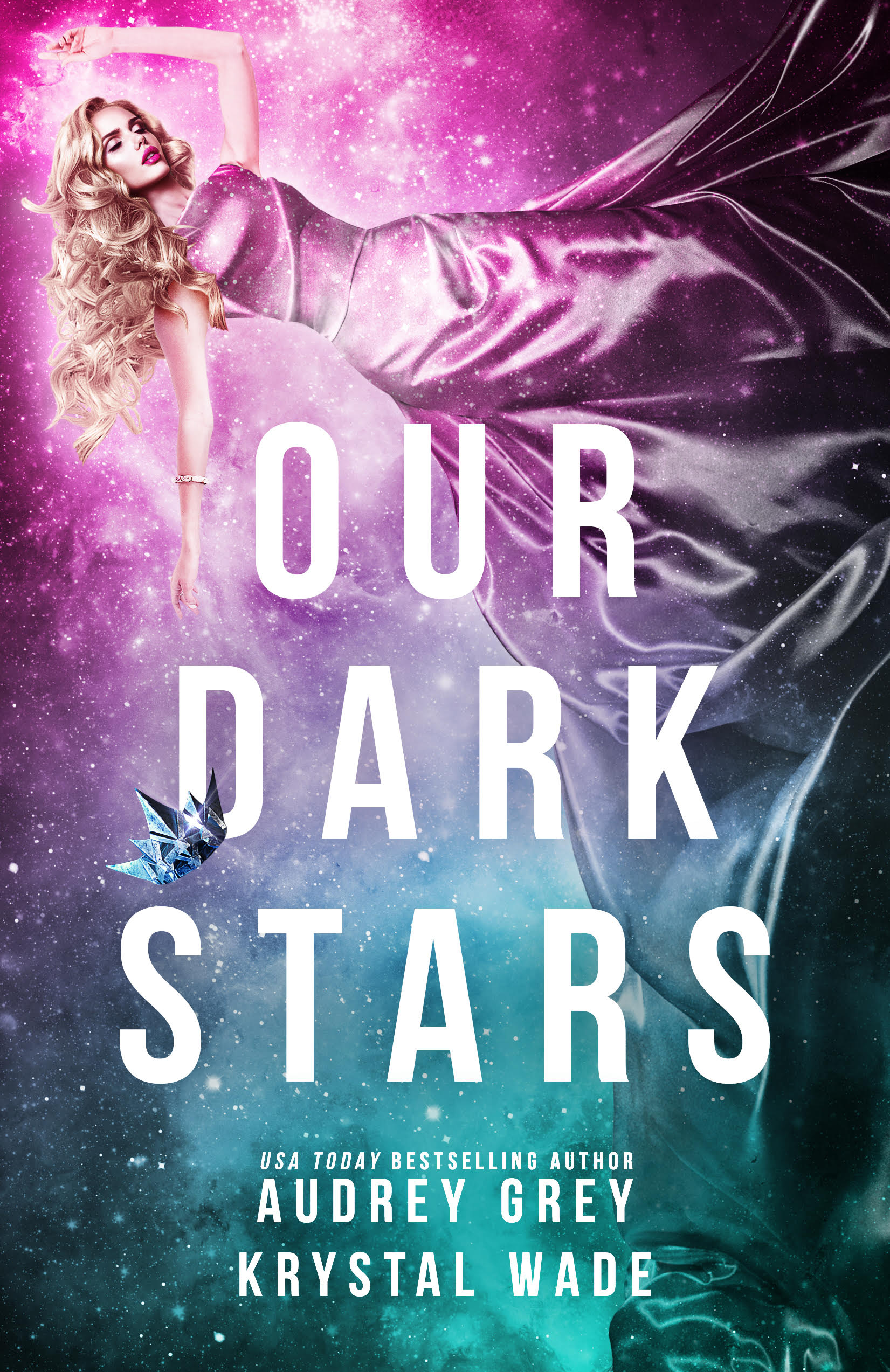 While she sleeps, the whole universe changes.
Princess Talia Starchaser has it all. Wealth. Status. Adoring citizens. But on the eve of her eighteenth birthday, she's forced to publicly betray her best friend, a companion mock she's had since birth, setting events into motion that lead to the destruction of the humans, and the princess floating through space, a remnant of a time when humans ruled over droids.
One hundred years later, half-mock captain Will Perrault and his ragtag crew discover a device floating in space. When a very human Talia emerges from its depths, Will suspects she's the key to buying his way back into the regiment he once commanded against the last remaining rebel humans—and the ruling mock queen's good graces.
Both Talia and Will would rather get space-tossed than trust one another, but with the queen's forces chasing them across the galaxy and the fate of both worlds hanging in the balance, they'll forge the unlikeliest of alliances to survive.
You Can Find The Book At:
Amazon / Barnes and Noble / iBooks /  Book Depository / GoodReads
ABOUT THE AUTHORS
AUDREY GRAY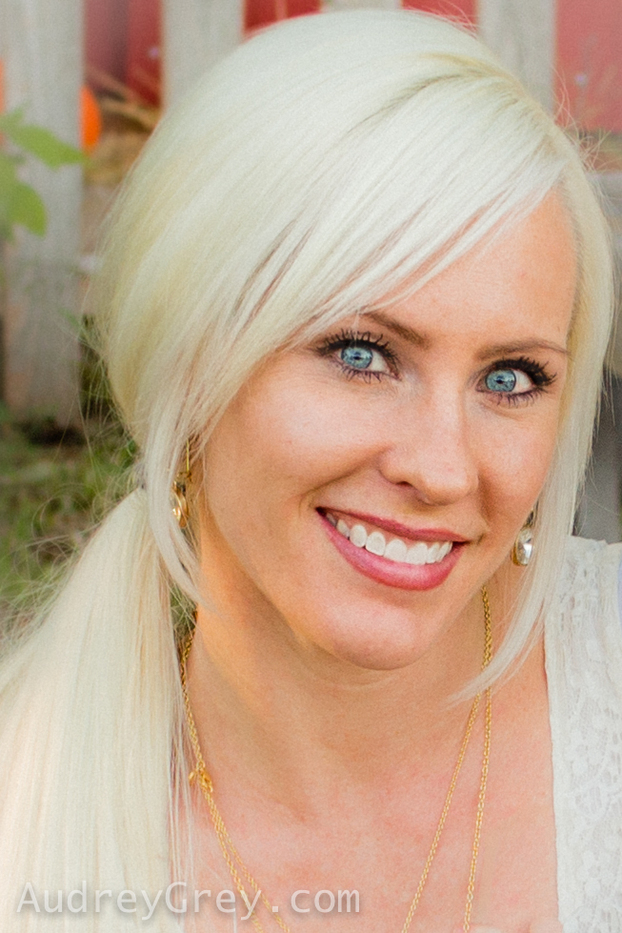 Hi! I'm an award winning and USA Today bestselling author of several books, including the Moonbeam Children's Award bronze finalist, SHADOW FALL. I live in the charming state of Oklahoma with my crew: one husband, two little people, four mischievous dogs, and one poor cat. You can usually find me hiding out in my office from said crew, surrounded by books and sipping kombucha while dreaming up wondrous worlds for my characters to live in.
In between the chaos—What's for dinner? Stop pinching your sister! Homework! Dishes!— and my writing, I make time for various projects. An admitted paintaholic, I've painted, sprayed or transformed nearly every piece of my house at least once. I even painted my husband's beloved fabric chair. Oops!
I thrive on creation: starting from an idea, a blank canvas, or perhaps an outdated room, and using my imagination to create something new and emotionally engaging that's all my own. But stories have always been my first love. Weaving together complex worlds full of flawed, conflicted characters allows me to express myself in a way I could never do otherwise.
I started creating stories during the sweltering Oklahoma summers spent laboring in my father's wheat fields. Alone and bored, I dreamed up wild fables of vampires (the Anne Rice kind), cave men, and love-torn ghosts. By college my tales had grown more persistent, and I started to actually write them down.
Now, fiction is my life, and I look forward to sharing my characters and their stories with all of you.
You Can Find Her:
Website | Twitter | Facebook | Instagram | Pinterest | Tumblr | Goodreads
KRYSTAL WADE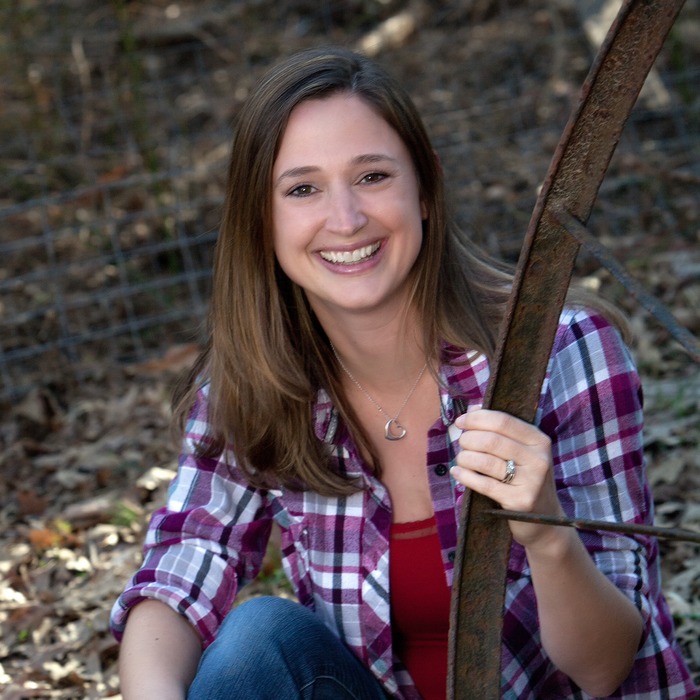 I'm happily married to the love of my life (don't gag) and raising three beautiful children in the gorgeous state of Virginia. We live just outside Washington, D.C., and every day I wake up to find myself stuck in traffic trying to get there.
The horrid commute gives me plenty of time to zone out and think about my characters in full, brilliant details (I'm a safe driver; don't worry). Stories give me a way to forget about the sometimes smelly strangers sitting next to me on the fifty mile trek into town (I pick up hitchhikers every day. True story. Check out www.slug-lines.com if you don't believe me).
I've been a part of organized hitchhiking for nearly fifteen years, but that's just one small aspect of my oh-so-large life. When I'm not working, commuting, or chasing after my three children (four if you count the man), you can usually find me outside talking to my chickens like they're the cutest things in the world (they are), or training my amazing dogs how to herd said chickens (which they love), or curled up on the sofa with a good book (why can't that be 100% of the time?).
I hope you love my stories (or just like them a little; that would be okay, too). And I hope that one day you find your passion, because there's nothing in life better than doing what you love while surrounded by people you love.
You Can Find Her:
Twitter | Facebook | Goodreads
MY REVIEW:
Review was originally posted as an individual post prior to being asked to do this blog tour. You can find that here. 
Okay, so once I got over the fact that this book was basically the idea I had for my own science fiction novel after I finished writing The Sanctuary, I truly enjoyed this book. I think they did a fantastic job with a concept that I've been interested in for awhile now and honestly, by the end of the book, I felt MORE inspired to write my own idea later, instead of feeling discouraged.
I loved that it gave me so many vibes from other stories, all mixed together to make a great story. It felt like an episode of Firefly or like they were inspired by Melissa Landers (who is a HUGE inspiration for me, for sure). It had a great mix of fantasy and science fiction, friendship, action and romance. It was a great story from beginning to end and I'm actually really sad that there won't be more. There's so much that could happen in this galaxy and I think that was one of the best parts. Audrey and Krystal write just one book but their world building is so great that I want to know more and learn more.
I love the dynamic of Will and Talia. Part of them reminded me of Mal and Inara from Firefly but they also reminded me of a sort of Elizabeth Bennett and Mr. Darcy dynamic as well. Their relationship turned reluctant friendship turned romance was great, genuine and not forced, not rushed, not insta-love, which is a huge turn off for me. They had a very believable relationship and I was so glad that it went the way it did. I loved every member of the crew, especially Lux, who just seemed like she'd be an awesome person to be in a crew with.
This was my first book by both of these authors and I'm so glad that I downloaded the ARC. It was a fun read, with incredibly real characters and a well built sci-fi fantasy world and I wish there was more! That being said, I definitely can't wait to read more from these two!
THE GIVEAWAY!
Follow the link below to enter for your chance to win a $30 gift card to Amazon and a copy of Cinder. The giveaway is for US residents only!
http://www.rafflecopter.com/rafl/display/e2389ba2708/
THE BLOG TOUR 
Follow along for more reviews, interviews and guest posts for the Our Dark Stars blog tour!
Week One:
3/19/2018- Books at Dawn– Excerpt
3/19/2018- What A Nerd Girl Says– Review
3/20/2018- Emily Reads Everything– Review
3/20/2018- Darque Dreamer Reads– Review
3/21/2018- F A N N A– Interview
3/21/2018- Twirling Book Princess– Review
3/22/2018- The Desert Bibliophile– Review
3/22/2018- Here's to Happy Endings– Review
3/23/2018- BookHounds– Interview
3/23/2018- Sincerely Karen Jo– Review
 Week Two:
3/26/2018- Wonder Struck– Excerpt
3/26/2018- Dani Reviews Things– Review
3/27/2018- Sweet Southern Home– Excerpt
3/27/2018- Smada's Book Smack– Review
3/28/2018- Lisa Loves Literature– Interview
3/28/2018- A Gingerly Review– Review
3/29/2018- Novel Novice– Guest Post
3/29/2018- Twinning for Books– Review
3/30/2018- The Cover Contessa– Interview
3/30/2018- I Heart Romance & YA– Review