A few days ago, I was lucky enough to get my butt all the way from Orange County in after work traffic on a Friday night to The Last Bookstore for the last stop of the Epic Reads tour, featuring Brittany Cavallero, Rebecca Ross and my dear friend, Alexandra Monir.
I loved the event! One, I always love going to the Last Bookstore, which I think is one of the best bookstores to go to in LA for aesthetic alone. Seriously, its an instagrammers dream in there. And I've always had such a great time going to events there. I'll take any excuse to go to this store.
But I loved how informal the event was! I've heard that more tours, like the Epic Reads tour and the Fierce Reads tour are doing things almost like the speed dating event at Ontario Teen Book Fest. Instead of doing a panel of authors, there were circles set up to sit at and the authors took turns in each circle, talking about their books and writing and anything else that they had time to talk about.
I went to the event mostly for Alexandra Monir, who is a good friend of mine, but I was happy to talk to both Brittany Cavallero and Rebecca Ross. I bought Rebecca's debut novel from the Last Bookstore and got it signed and immediately bought the first in Brittany's series as soon as I got home, using a Barnes and Noble gift card that I had.
I'd already read Alexandra's brand new book, The Final Six, and loved hearing about the motivation that she had behind it and hearing that there is going to be a second book! Rebecca Ross' fantasy debut sounds seriously phenomenal and I was blown away by the fact that she had written it in about a month and a half. WHAT! That's insane. I had seen Brittany's books out in the wild but hadn't thought much about it but after talking to her and hearing about her obsession with Sherlock Holmes and the many adaptations and transforming that into Charlotte Holmes, I knew I had to read it!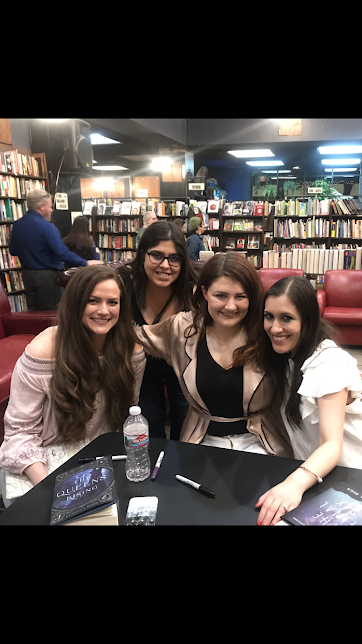 All in all, it was a short and sweet event, totally worth going to. I love the idea of doing the sort of speed dating thing instead of a traditional panel, I really think that gave each author the opportunity to really talk about their book, pitch it and I honestly felt that it was great to connect with the authors in that personal way. I may not have gotten that same experience with a regular Q and A session and I truly enjoyed it!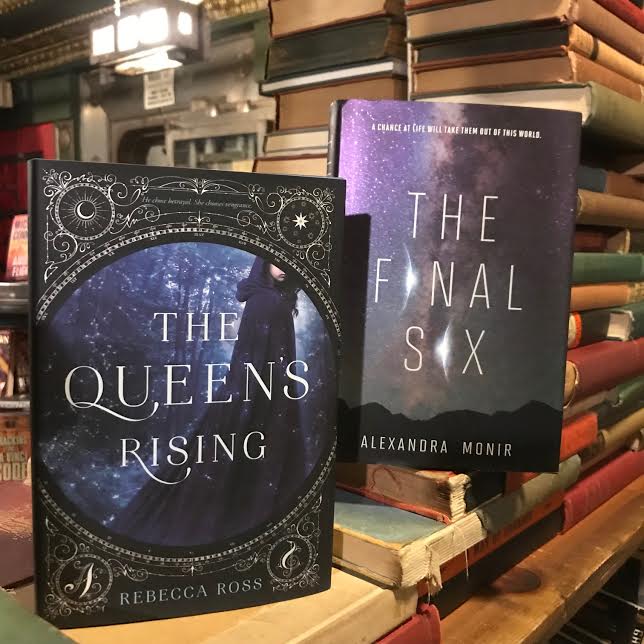 It was also great to meet a few new people there! Shout out to Cindi for talking books with me, and offering her help and guidance when I finally jump into the Library Sciences masters program. I was also super stoked to meet some of 2018 debut authors-to-be, Aminah Mae Safi (her debut novel, Not the Girls You're Looking For comes out June 19th) and Emily Wibberly and Austin Siegemund-Broka (their debut novel Always Never Yours is coming this May 22nd!) I'm always excited to meet new author friends and their books sound amazing and I offer them a million congrats on being debut authors this year!
Now it looks like I have a couple more books to add to my TBR pile!