This is a story of a mother and daughter, both at the age of 17. Marilyn's tale recounts the summer she fell in love and set out on her own path. Angie's story is about her search for her unknown father.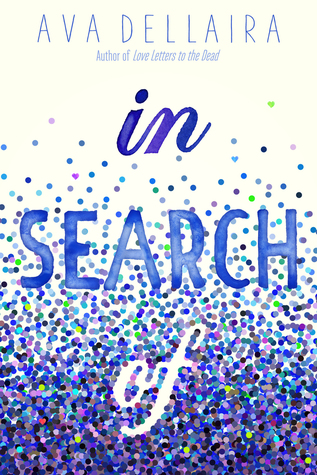 Disclaimer: I received an advanced readers copy of this novel in exchange for an honest review. This in no way had an effect on my ability to write an honest review. I received no compensation.
GENRE: 
Young Adult, Contemporary
PAGES: 
384 pages
PART OF A SERIES?:
Standalone
RELEASE DATE: 
March 6th, 2018
YOU CAN FIND THE BOOK AT:
This book is not available until March but you can definitely preorder it and I definitely encourage it! 
GOODREADS SUMMARY:
The author of the beloved Love Letters to the Dead returns with a parallel story of a mother and daughter each at age seventeen. Marilyn's tale recounts the summer she fell in love and set out on her own path. Angie's story is about her search for her unknown father.
This sweeping multi-generational love story introduces readers to mother-and-daughter pair Marilyn and Angie. To seventeen-year-old Angie, who is mixed-race, Marilyn is her hardworking, devoted white single mother. But Marilyn was once young, too. When Marilyn was seventeen, she fell in love with Angie's father, James, who was African-American. But Angie's never met him, and Marilyn has always told her he died before she was born. When Angie discovers evidence of an uncle she's never met she starts to wonder: What if her dad is still alive, too? So she sets off on a journey to find him, hitching a ride to LA from her home in New Mexico with her ex-boyfriend, Sam. Along the way, she uncovers some hard truths about herself, her mother, and what truly happened to her father.
MY REVIEW:
Me when I realize how long its been since Ava Dellaira's debut novel, Love Letters to the Dead, came out…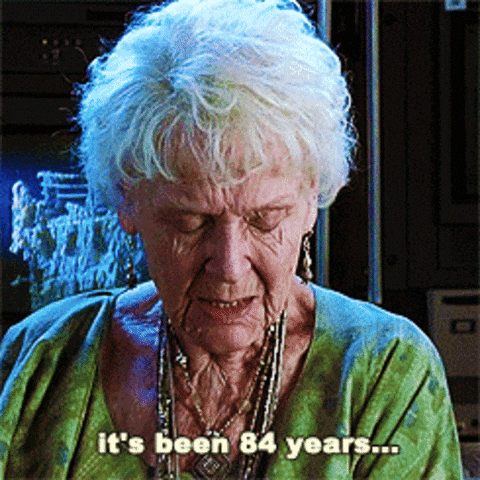 Okay but really! It feels like its been ages since Ava first started talking about this novel and I knew immediately that it was a book that I wanted to read it. I've had a tumultuous relationship with my mother for most of my teens and adult life and I loved the idea of reading a mother and daughter story, especially since it would be a flashback of the mom at the same age as the daughter is in the present. It just sounded awesome.
I thoroughly enjoyed the story, first off. I think that I liked Marilyn's story more, but I definitely loved both of them. The two of them were both going through similar things at 17/18 years old. They're trying to figure out who they are, where they want to go, how to fit that in with the plans that their moms have for them. They're both searching for answers and they both don't really know what kind of answers they're going to get. Watching Marilyn fall in love and figure out what she wants in life and watching Angie stumble and fall and realize whats important as she searches for her father interweave beautifully.
I think it was also great because I felt like both characters were so familiar and I think its because I'm smack in the middle of them, age wise. For teen readers, Marilyn's story will feel a little more in the past but I grew up in the 90s, as a kid and preteen so a lot of what was going on in Marilyn's story felt like a throwback to my childhood, if not to my teenage years, which was solidly between 2003 and 2009. But Angie also felt familiar because she's right now and I'm basically a big teenager at 29 years old. I loved that I was able to connect with both of them and both of them felt so familiar to me.
I also will say that what I think makes Ava such a fantastic writer is her ability to capture emotion. The book is incredibly emotional from beginning to end, and thats good and bad emotions. I felt happiness when Marilyn fell in love and disappointment when Angie hit a dead end, I felt sadness and heartbreak and laughter and all of that and its because Ava is so good at conveying. Her stories are so emotional and genuine and its the reason I'll keep going back to her books.
Lastly, I think what made me love this book was that it was centered in Los Angeles. I've made it no secret that I absolutely love this city. There's just so much here. The beach, the mountains in the distance, the sunshine, Hollywood, the history, the art, the places to eat, and on and on. I love living here, and I imagine that no matter where life takes me, this is where I'm going to end up in the end. I loved hearing different places that both Marilyn and Angie ended up at. I know Ava is local too and you could definitely tell. There was a small love story with LA in there and I enjoyed every minute of it.
This book doesn't release for a few months but its absolutely worth the preorder. If you loved her first novel, Love Letter to the Dead, you most definitely will enjoy this one as well. If you have not read that one, fret not (though you should definitely read that too! Here's my review from 2014), this book is an incredible read for anyone who enjoys a really great, genuine, emotional YA contemporary read.
Rating:
4.5 out of 5 Stars