In IT'S YOUR UNIVERSE, Ashley shares her own life lessons, as well as lessons from iconic Disney characters, as a way to inspire girls to create big dreams and work to make them a reality.
I'm sad that I missed out on meeting her at my favorite place – Angel Stadium – tonight during the Angel game (GO HALOS!) since Ashley and her husband, David, are two of my favorite people on the planet but I was lucky enough to get my hands on this book and I'm excited to share what I thought of it with you guys!
GENRE: 
Nonfiction
PAGES:
208 Pages
PART OF A SERIES?:
Standalone
RELEASE DATE: 
May 8th, 2018
YOU CAN FIND THE BOOK AT YOUR LOCAL BOOKSTORE OR THE FOLLOWING LINKS:
Book Depository
GOODREADS SUMMARY: 
Ashley Eckstein grew up inspired by all things Disney. She launched Her Universe, an apparel company catering to fan girls, which has become a preferred partner for Disney and their girl power initiative.
In IT'S YOUR UNIVERSE, Ashley shares her own life lessons, as well as lessons from iconic Disney characters, as a way to inspire girls to create big dreams and work to make them a reality.
Ashley tells her story of being a little girl dreaming of being on a Disney stage, voicing the first female Jedi, Ahsoka Tano, and starting Her Universe, a blockbuster clothing line and community for fangirls.
With space for readers to make journal entries and quotes from iconic Disney characters, Ashley shows how princesses, Jedis, and super heroes were great role models for choosing her own path.
MY REVIEW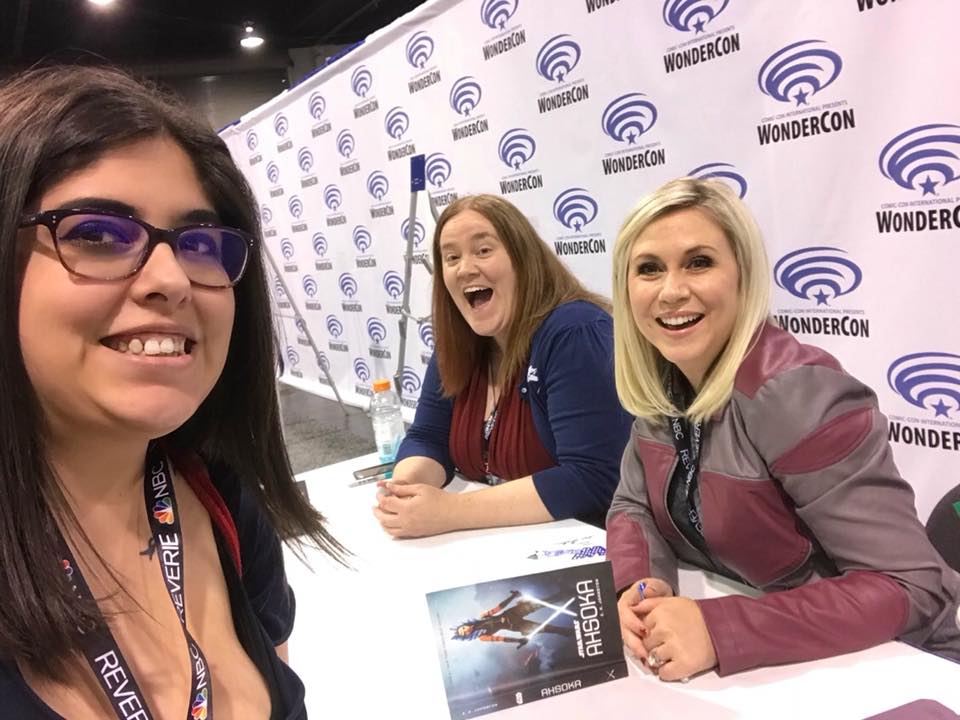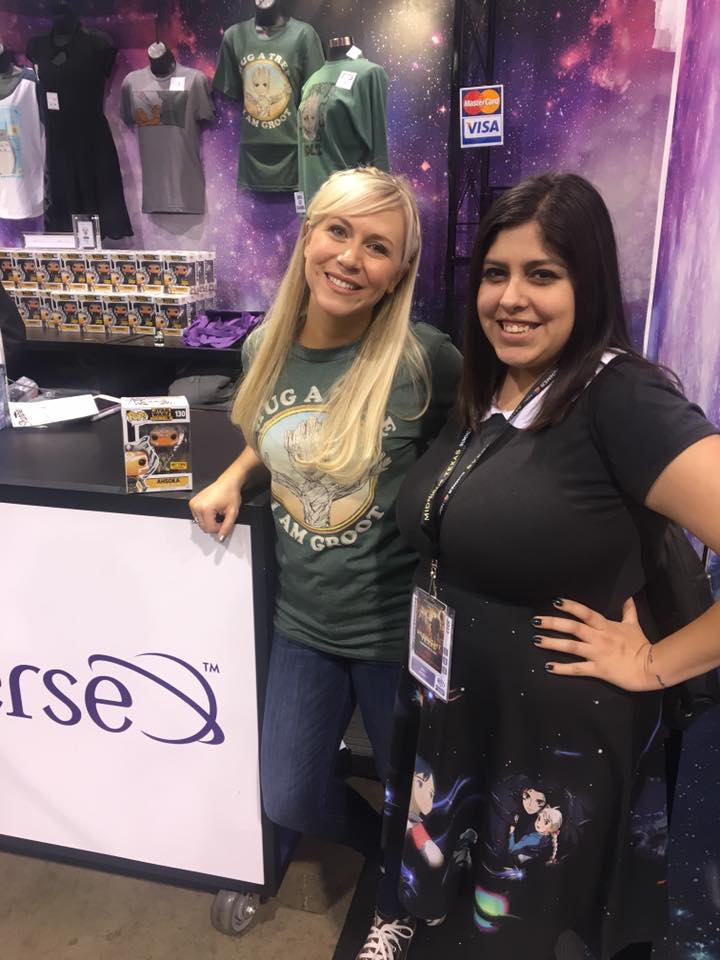 I'm obviously a fan of Ashley Eckstein :) I became a huge fan of hers when I discovered the amazingness of Her Universe, in their early days of hitting cons hardcore and selling their wares and I became an even bigger fan of her when I started watching the Star Wars cartoons and fell madly in love with Ahsoka Tano as a character. I knew I had to get my hands on this book!
There are three things I really love about this book:
One, I really loved learning more about Ashley herself. She's all over the place and I love it. She's acted on the Disney Channel, she's done a ton of voice acting, she runs her own company and has dove headfirst into geek girl fashion, she's the wife of my favorite baseball player of all time. She's an awesome person and I've always always enjoyed meeting her and having conversations with her. She's worked hard to get where she is now and I appreciate that, I like to see stories of that because I know that it takes so much hard work to accomplish your dreams. I didn't know her father had worked for  Disney but it really explains her deep love for Disney and I liked to learn how Her Universe came about it, because I love love love that company and have been so appreciative of it since its inception.
Two, I loved how she told her story. I love that she told it true and that she definitely places emphasis on the fact that she has made her dreams come true but that sometimes she had to change her dreams, or twist them a little bit and sometimes she stumbled and fell and she tried and tried and failed and failed again.  I think there's something refreshing about that. I think people often point out that its so hard to succeeding without failing first but she really shows that this is something that she truly went through. She worked hard for everything she has and I liked to see that. I think that no matter what age you are, you can appreciate that kind of journey and  I think its even better for younger girls to see, to see they are capable of so much, to know that the journey is so tough but its also so worth it too.
Third, I loved how interactive it was. While I didn't interact with it as I read it because I wanted to review it as closely to release day as possible, I really loved that it wasn't just a nonfiction book. It brought in a lot of Disney and Star Wars, and used those stories to create examples and to uplift and to push and to influence and it was really cool. I'm a big fan of both of those and I appreciated seeing some of my favorite quotes from my favorite stories next to Ashley's stories. I also loved that she would give pause for a moment in the story to let you know how she overcame obstacles or how she planned and how she challenges you to make a list of goals you have, and things like that. I like that it wasn't just saying YOU CAN DO IT, but let's figure how you can do it, and let's take this step by step and let's get you moving and thinking and dreaming.
I think its a wonderful, short book and I think that its perfect for any young girl. It's uplifting, its fun, its interactive and it is overwhelmingly positive and it shows that dreams come true, after hardwork, failure, and sometimes not always in the way you expected them to!
****************
Support us on Patreon for only $1 a month to gain access to monthly exclusive interviews, ARC and signed book giveaways, reviews for books I DIDN'T like and more by following the link here.