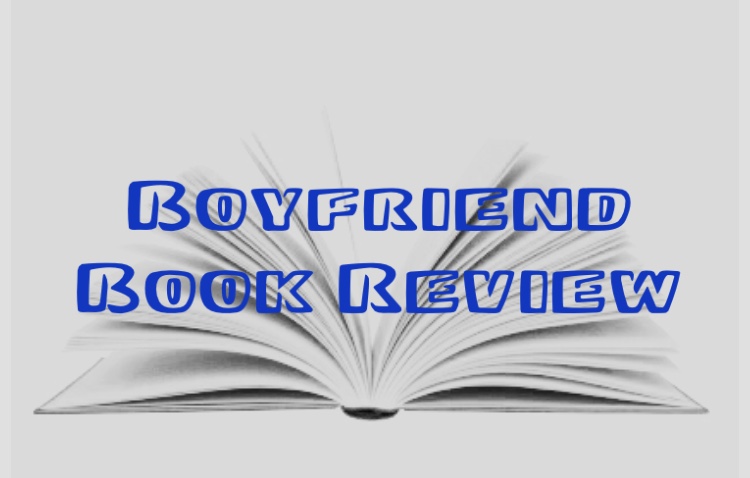 The Boyfriend Book Review is a recurring column here on What A Nerd Girl Says. My boyfriend, Daniel (read his bio here), is a reader as well. He suffered from what a lot of male readers suffer from – they only read white men! Well, of course, that didn't really work with this Nerd Girl and he has been making a journey through my massive YA collection. Now we've started this column together, to review books that I've most likely already reviewed so that we can get a male perspective on it. We hope you enjoy!
~~~~~~~~~~~~~~~~~~~~
**Please note that we always try to keep reviews spoiler free here but in the case of back-listed books, there is a chance that there could be spoilers**
You can read my original review for Steelheart from October 2013.
~~~~~~~~~~~~~~~~~~~~
GENRE:
Young Adult, Science Fiction
PAGES:
386
PART OF A SERIES?:
1st of the Reckoners Series
RELEASE DATE:
September 24th, 2013
PUBLISHER:
Delacorte Press
SOURCE:
Audiobook
YOU CAN FIND THE BOOK AT YOUR LOCAL BOOKSTORE OR THE FOLLOWING LINKS:
GOODREADS SUMMARY:
Ten years ago, Calamity came. It was a burst in the sky that gave ordinary men and women extraordinary powers. The awed public started calling them Epics. But Epics are no friend of man. With incredible gifts came the desire to rule. And to rule man you must crush his will.
Nobody fights the Epics…nobody but the Reckoners. A shadowy group of ordinary humans, they spend their lives studying Epics, finding their weaknesses, and then assassinating them.
And David wants in. He wants Steelheart — the Epic who is said to be invincible. The Epic who killed David's father. For years, like the Reckoners, David's been studying, and planning — and he has something they need. Not an object, but an experience.
He's seen Steelheart bleed. And he wants revenge.
DANIEL'S REVIEW
I will say from the start, Brandon Sanderson is a personal hero and my favorite author. He has written some of my favorite books and the few times that I have met him have been just absolutely incredible! I listened to Steelheart after I had read both Mistborn and The Way of Kings and it was a huge change for me. Taking the concept of superheroes except they're evil isn't exactly a new concept but I feel that there is enough change in the tropes that it makes the story so enjoyable.
The POV for The Reckoners Series is from David Charleston; years ago, his father was killed by the Invincible Epic named Steelheart who then turns all of Chicago into a city made completely out of steel. David as a character is a very typical teenaged boy, except he has an obsession with the Epics, with a side hobby of guns.
I personally loved this series. Every antagonist was fun, clever and believable. David joins a group of rebels called The Reckoners who kill the Epics. Every Epic has a weakness and for the first book David and The Reckoners need to figure out how to kill Steelheart. Being a typical teenage boy, David gets a massive crush on Meghan – this is one of my sticking points. I usually have no issues with romance in any YA, but it bothers me that almost every single teenage boy can never stop being horny for whatever ass is in front of their face. Megan and David are a believable romantic pairing, but he gets a little too distracted by his hormones for me. Yes, teenagers are horny, but I don't recall ever thinking about my crush's ass while I was in a life threatening situation.
Brandon Sanderson is my current favorite author. I think he makes amazing worlds/magic systems. This series is absolutely one of his best and is completely worth your time. I have recommended this series to multiple people and I have only received positive responses. If you don't typically read YA I would recommend starting with Leigh Bardugo, Marie Lu, Sarah J Maas or Steelheart. If you like superhero movies and comic books this is a great series for those that don't tend to read as much as they used to.
*******************