Just about a week ago, I was lucky enough to win lottery tickets to go see Frozen on Broadway at the Hollywood Pantages Theatre. You can read my full review here. I decided to take my dad and because we live a decent ways away and had to get there early to pick up our tickets, we got there early. I knew that a Funko store had opened in Hollywood but I had no idea where it was – I don't think I ever looked – AND I had no idea that it was basically right next door to the Pantages Theatre.
I knew exactly how we were going to kill time.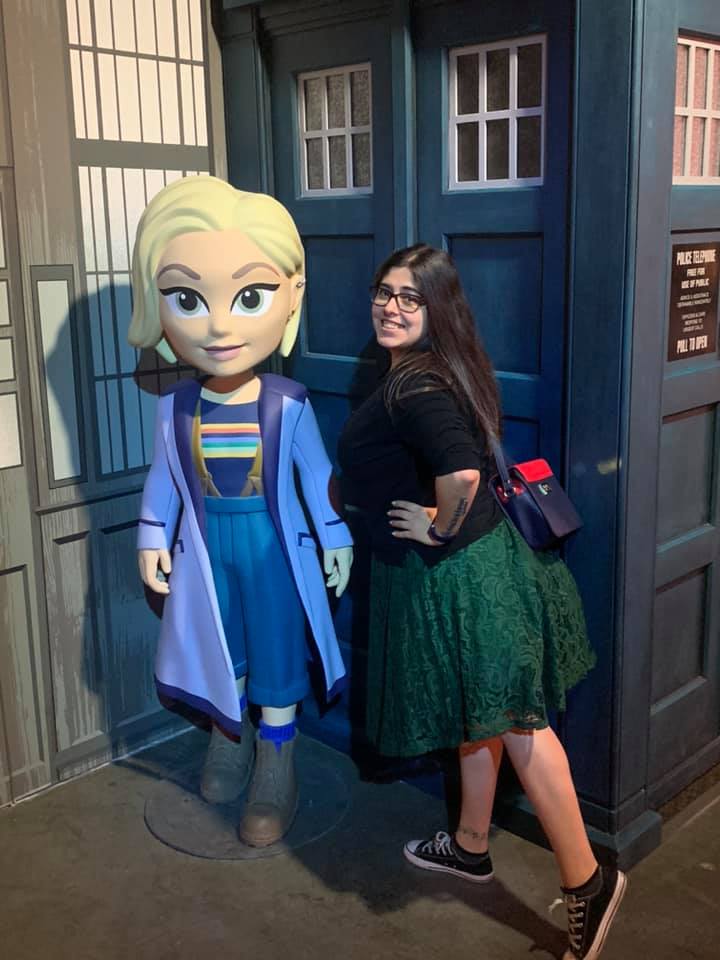 This place is seriously so cool. For one thing, its HUGE. Like I was genuinely blown away with the size of it. I had seen some pictures online but I didn't really understand the scope of it at all. Its amazing! There are different sections for different fandoms and they're fully themed to those scenes. Its like this Funko museum that just happens to be a store. There are large Funkos everywhere of super iconic characters that provide super cool photo opportunities. You can buy all kinds of different Funko Pops, including ones I've never seen on the normal sites I buy them.
If you're not really a Funko person though, they have a ton of other really cool merch as well, including shirts and purses, wallets and backpacks and so much more. If you like Loungefly, which I ADORE, they also have Loungefly bags that I haven't seen anywhere else and that I know I need to get my hands on.
I also was really impressed that the pricing for everything is pretty standard, about what you would pay for a Funko or a Loungefly online, and that they didn't jack up the prices because it was a special store sitting right on Hollywood Blvd. Everyone there was SO nice and the employees were great at asking if you needed any help and they also provided you with a map – because the place is SO large – that had all the prices listed on the back. VERY helpful.
Here are some of the pictures I took – if you're in the area, its a definite must for any fangirl or fanboy.
This slideshow requires JavaScript.