The Ontario Teen Book Fest took place last Saturday, the 3rd, and was once again, a fun and interactive event where everyone from a teen reader to a seasoned published author got together to celebrate a love of writing, reading and fandom in the teen literature world.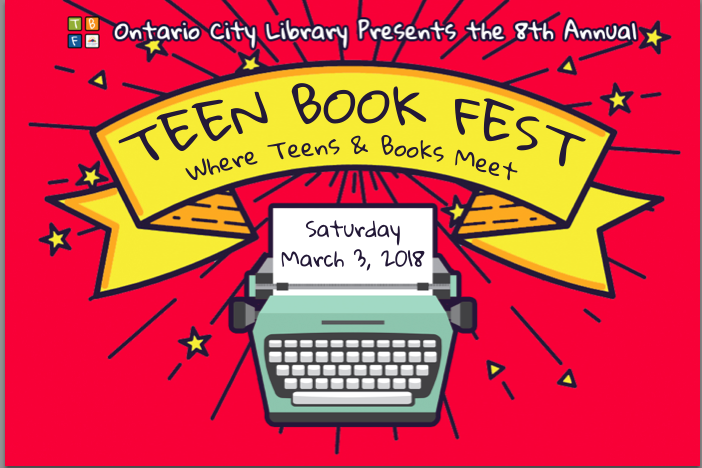 I know, I'm massively late in recapping this event. I think it took me a full two weeks to both recover from my 30th birthday and the Ontario TBF. Plus I just got a new kitten and ended up in the hospital with a kidney stone…again. So its been a busy time. But here I am, to recap this great great event!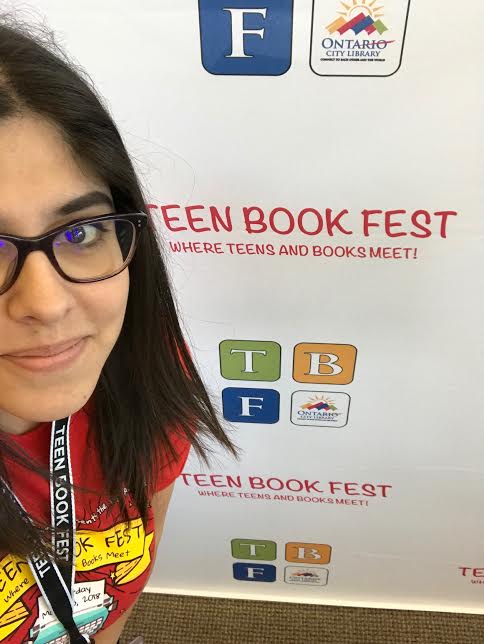 I've said again and again that this is my favorite event and though I know there are many reasons why this is true, it was hard to put into words why this event meant so much to me and I think I finally figured it out. Bear with me a moment as I quote Glee…but there's an episode where Rachel says "Being a part of something special makes you special" and I think that  accurately describes what this event means to me. I've been simply an attendee, the blog tour host, a moderator, a guest author and, for the first time this year, an author host. Coming to this event is like a reunion, getting to see all my favorite people and making new friends in the new volunteers, new teens and new authors that come to have fun with us every.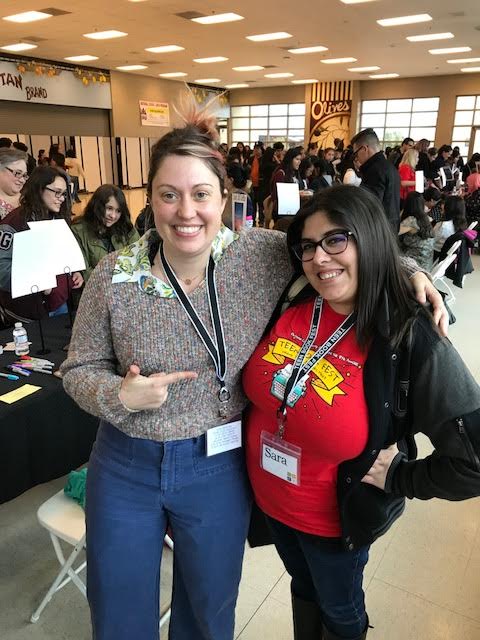 This year was my first year as an author host. I chose Jennifer Brody to host because I'd recently become friends with her on facebook and thought she was really awesome, and then about a week later, met her officially at Ana-Con and she was funny and we got a long well and I was super stoked to be her author host for the day. She was a moderator for two fantastic panels and she always has such thought provoking and open ended questions for the authors to answer and I think that's awesome! She creates interesting discussions for the authors to really dive into their books and the idea of writing.
The keynote speakers were Josephine Angelini, Jeff Garvin and Ellen Hopkins. They all spoke about different things and they all had such great keynote speeches. Josie tackled the issue of the #MeToo movement reaching the YA community and the idea of . Jeff spoke about personality and identity and how he accepted himself as a misfit and how it had an impact on his life and what he potentially missed out on. Ellen spoke about her past, her family, her parents and her children and how they all came together to help her write her own books.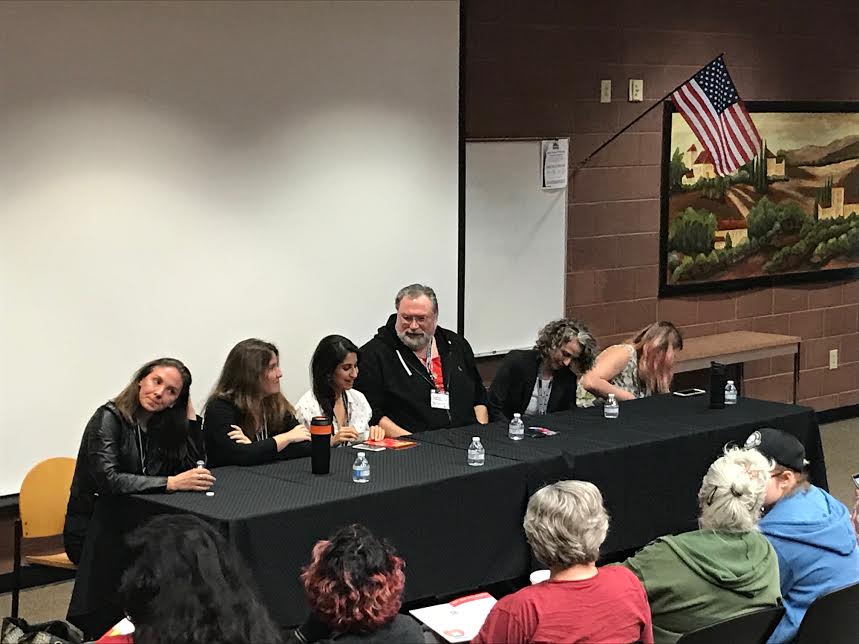 The first panel featuring (from left to right) Emily Ziff Griffin, Jessica Cluess, Aditi Khorana, Jonathan Maberry, Josephine Angelini and moderator, Jennifer Brody in World on Fire: Fight or Flight. They spent a lot of time talking about world building and the process of writing diversity into their novels and what its like to write mostly speculative fiction. I was in awe of how many novels Jonathan Maberry has actually written, my god, and Jessica Cluess' sense of humor was cracking me up the entire time.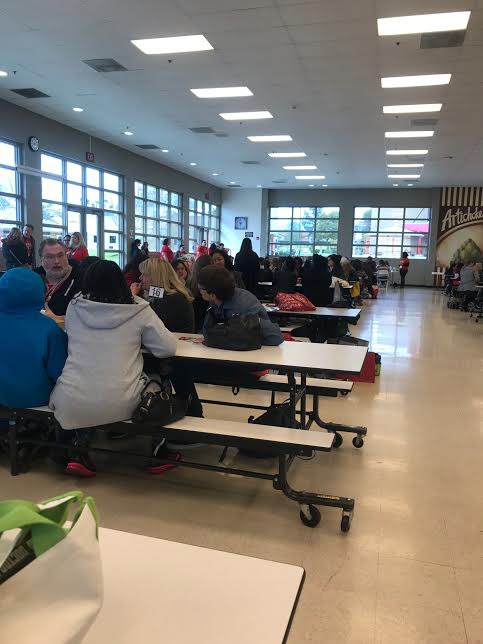 Author speed dating was once a again a total hit. Every since we started doing this at OTBF, I've been such a fan…even though I've been on the other side as an author, TWICE. Its such a great time to connect with all these authors on a more personal level and be able to ask them questions and its a great opportunity for the author to pitch their book personally. Its usually my favorite part of the event and I know that it is a fan favorite all around. Its exhausting and that sort of organized chaos haha but its 100% worth to walk around and hear all the conversations going on with the readers and teachers and librarians and aspiring writers have with these published authors.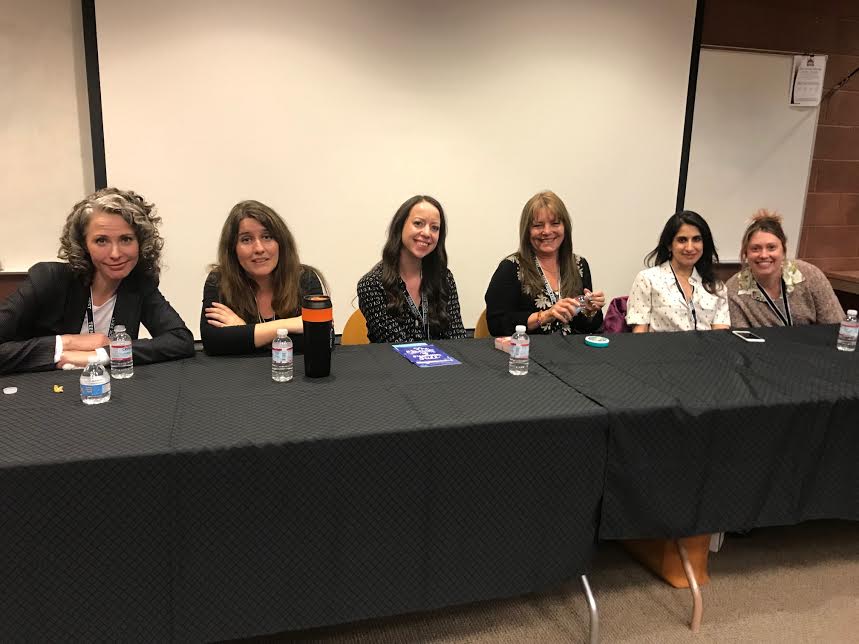 The next panel that I attended with my author host was Stranger Things: Not of this World, with Josephine Angelini, Jessica Cluess, Jessica Brody, Mary Pearson, Aditi Khorana and Jennifer Brody as the moderator once more. They spoke about writing fictional worlds, and what they take from reality and what they had to research. They also talked about world building and how they all seemed to have very different approaches in doing that. I really loved the conversation they had about whether or not they obviously put their beliefs and politics into books or whether they leave it to the reader to come up with their own answers and beliefs. I thought that was really interesting.
All of the authors and volunteers are really what made it a great day. Ontario Teen Book Fest is all about coming together for a love of writing and reading and truly enjoying young adult literature and I think that Courtney, the youth services librarian, and her team create such a fun event, an event that's full of passion and laughter and inclusivity and so much more. And I think she has a knack of having dedication volunteers and workers helping with the event and she has a way of picking authors that do nothing but the best they can to ensure that everyone there is having a blast.
This slideshow requires JavaScript.
The best part of the event for me, always, is meeting all the authors and having one on one time with them. All the author friends that I've made — not just met at an event but truly became friends with — have almost always happened at Ontario Teen Book Fest. There's very much a sense of respect and equality in this kind of event and it doesn't matter if you're a majorly published author, a debut, an aspiring writer or just getting started…everyone treats everyone else with the same amount of respect and I love to see that. I always feel welcomed and a part of something very special when I'm at this event and I always feel like i'm absolutely in my happy place.
Thanks again to Courtney for always letting me be a part of this amazing event, in any kind of capacity, and for always putting together a one of a kind event that I continue to enjoy each and every year. It is such a blast and its most of the inclusive events I've ever been to and I always leave feeling exhausted but in that best way possible.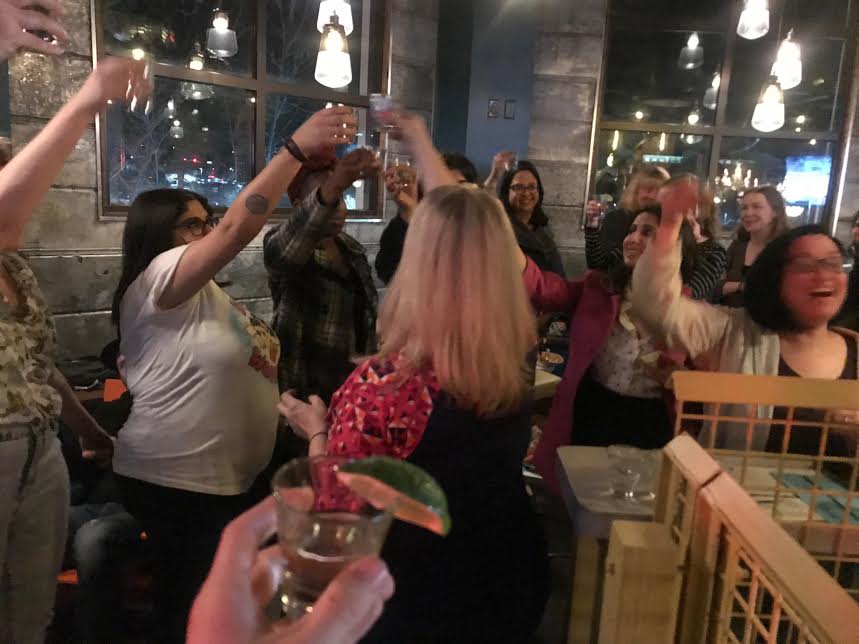 The best way to end the night with drinks, food and maybe a group shot to celebrate another fantastic year of the Ontario Teen Book Fest.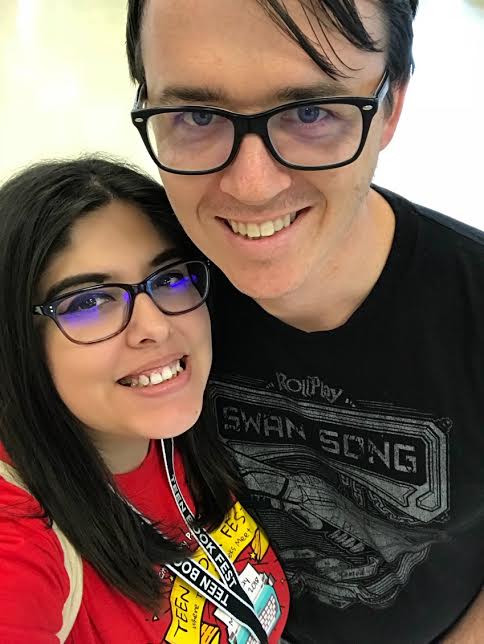 A huge shout out to this amazing boy for being my partner in crime and the so-called "muscle" of the day. Thanks for grabbing me Starbucks, carrying my stuff and Jennifer's stuff all day and being a trooper through 8+ hours of book stuff. You are the best!
Here's to counting down the days until next year!