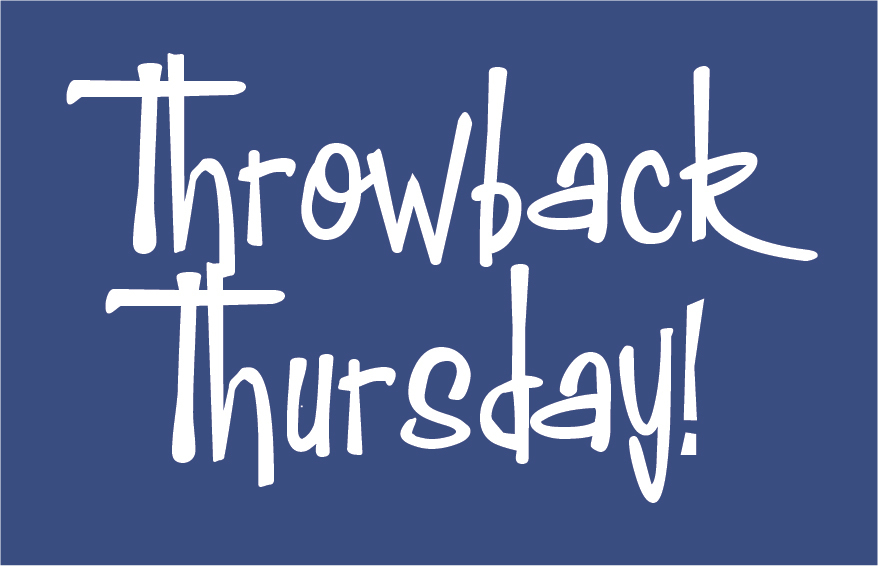 The Throwback Thursday review is where I take a book I recently reread and review it with new eyes. It could be a book I'm reading for the second, third, fourth or millionth time. Some books haven't been read in years so its fun to throwback and see if my opinion has changed!
This week's books are Frostbite and Shadow Kiss, which I read fairly back to back and are now blended in my mind together!
Please keep in mind that Throwback Thursday reviews are based on reread books. They most likely will contain spoilers as the books have already been released for some time. This is your only warning if you want to avoid spoilers for these books. 
GENRE: 
Young Adult, Fantasy
PAGES:
327/ 443 pages
PART OF A SERIES?:
2nd and 3rd in the Vampire Academy series
RELEASE DATE: 
April 10th 2008 / November 13th 2008
PUBLISHER:
Razorbill
SOURCE:
Borrowed Ebooks from Library – I do own copies
YOU CAN FIND THE BOOK AT YOUR LOCAL BOOKSTORE OR THE FOLLOWING LINKS:
GoodReads – Frostbite / Shadow Kiss
IndieBound – Frostbite / Shadow Kiss
Amazon – Frostbite / Shadow Kiss
Audible – Frostbite / Shadow Kiss
Barnes and Noble – Frostbite / Shadow Kiss
Book Depository – Frostbite / Shadow Kiss
iBooks – Frostbite / Shadow Kiss
Kobo – Frostbite / Shadow Kiss
Google Play – Frostbite / Shadow Kiss
GOODREADS SUMMARY: 
Frostbite 
Rose loves Dimitri, Dimitri might love Tasha, and Mason would die to be with Rose…
It's winter break at St. Vladimir's, but Rose is feeling anything but festive. A massive Strigoi attack has put the school on high alert, and now the Academy's crawling with Guardians—including Rose's hard-hitting mother, Janine Hathaway. And if hand-to-hand combat with her mom wasn't bad enough, Rose's tutor Dimitri has his eye on someone else, her friend Mason's got a huge crush on her, and Rose keeps getting stuck in Lissa's head while she's making out with her boyfriend, Christian! The Strigoi are closing in, and the Academy's not taking any risks… This year, St. Vlad's annual holiday ski trip is mandatory.
But the glittering winter landscape and the posh Idaho resort only create the illusion of safety. When three friends run away in an offensive move against the deadly Strigoi, Rose must join forces with Christian to rescue them. But heroism rarely comes without a price…
Shadow Kiss
Lissa Dragomir is a Moroi princess: a mortal vampire with a rare gift for harnessing the earth's magic. She must be protected at all times from Strigoi; the fiercest vampires – the ones who never die. The powerful blend of human and vampire blood that flows through Rose Hathaway, Lissa's best friend, makes her a Dhampir. Rose is dedicated to a dangerous life of protecting Lissa from the Strigoi, who are hell-bent on making Lissa one of them.
Rose knows it is forbidden to love another guardian. Her best friend, Lissa – the last Dragomir princess – must always come first. Unfortunately, when it comes to gorgeous Dimitri Belikov, some rules are meant to be broken…
Then a strange darkness begins to grow in Rose's mind, and ghostly shadows warn of a terrible evil drawing nearer to the Academy's iron gates. The immortal undead are closing in, and they want vengeance for the lives Rose has stolen. In a heart-stopping battle to rival her worst nightmares, Rose will have to choose between life, love, and the two people who matter most… but will her choice mean that only one can survive?
MY REVIEW
I read these two pretty much back to back, within the same day or two, so they've already started to blend together. I think there is a lot, also, that connects these two books in particular and it really is a turning point from that first book – I think these books are what set the tone for the rest of the series and really is what made me love the heck out of this series. Vampire Academy shows a slight dark side but there's a lot of humor, a lot of lightheartedness to it. These two books open that world up so much and I love every minute of it.
What I really loved that I didn't remember as much was how big the world that Rose lives in actually is. In the first book, we get a small taste of it but not a whole lot. Going on the ski trip, going to the Moroi court – it gave us a taste of what it is like to be Moroi and guardian. It made the world seem a lot scarier and a lot more dangerous than it had originally seemed in the first novel. The politics of their world are interesting, the way Moroi group themselves together and so on – Richelle's world building is really great, honestly.
I also loved that the danger was so real. We didn't have to wait that long for Rose to be thrown into the world that, honestly, would eventually become her reality. We get a lot of Strigoi action between both books and the action really makes the books exciting, and heartbreaking too, with Mason's death, Eddie's torture and Dimitri's transformation into a Strigoi. I think creating this enemy and making their motives a mystery – why are so many Strigoi working together? – really builds a very strong story and really makes you want to continue on. There are a lot of books in this series and I don't think the first one sells you on the entire thing, I genuinely think its Frostbite and Shadow Kiss.
I really love the romance in book three, between Rose and Dimitri. They spend so much time avoiding it in book two, with Dimitri contemplating an offer from Tasha and Rose trying and failing to date Mason, and them giving in to it in book three just feels so so satisfying. I remember reading the books for the first time and thinking, there are six books…please don't make me wait six books. And luckily, I didn't have to…mostly, until they took Dimitri away from me in the form of a Strigoi and broke my heart for the next two books. But genuinely…I really really like Rose and Dimitri, I think Richelle does a phenomenal job with their relationship and building it and making you believe in it and I really missed seeing them together like this.
Lastly…the best part of rereading these two books was the introduction of my second favorite VA character (first one being Rose, of course)…Adrian Ivashkov. I constantly name Adrian in my top ten…maybe even my top five of book boyfriends but its been so long since I've read VA or Bloodlines that I've almost forgotten how much I adore him and why I adore him but I truly love him. Every time he appeared on the page, every time he said little dhampir…I just smiled so large. Reading his scenes made me want to skip to Bloodlines so much because I love that he falls in love with Sydney, and watching him pine after Rose in the next few books is going to hurt :(
All in all, I love these books and while I do still need to reread Blood Promise, Spirit Bound and Last Sacrifice, I think I may change my favorite of the series. It used to be Spirit Bound but Shadow Kiss just made a strong campaign for it. Its a fantastic book, it wraps up the first half well enough to be a trilogy but also leaves you hanging for the rest of the series. I may still love Spirit Bound more…I need to see…but right now, Shadow Kiss easily has that spot.
*******************
Support us on Patreon for only $1 a month to gain access to monthly exclusive interviews, ARC and signed book giveaways, reviews for books I DIDN'T like and more by following the link here.