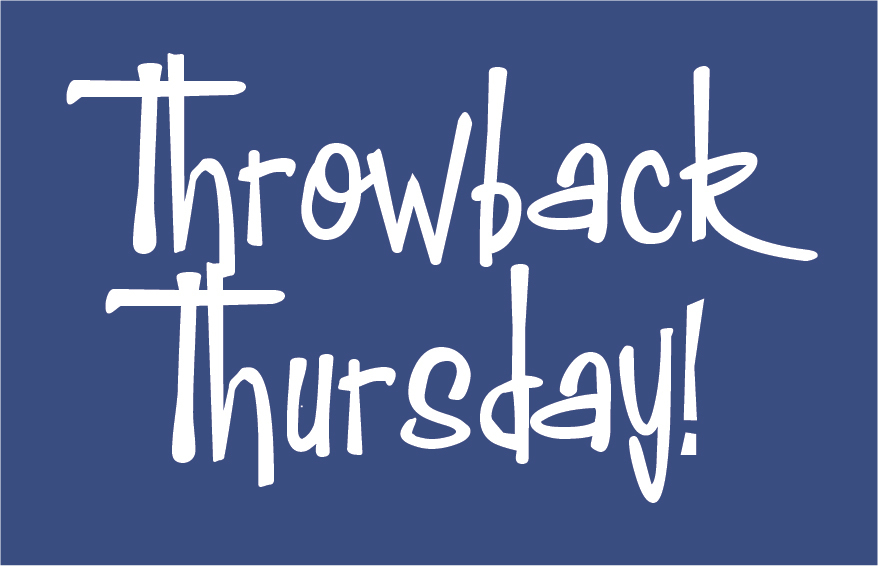 The Throwback Thursday review is where I take a book I recently reread and review it with new eyes. It could be a book I'm reading for the second, third, fourth or millionth time. Some books haven't been read in years so its fun to flashback and see if my opinion has changed!
This week's book is Legend by Marie Lu. With the fourth book of the Legend series, Rebel, coming out this October, I'm excited to jump back into that dystopian world. The only problem is – I read the series so long ago. I read the entire series back in 2013, six years ago, so my memory of what exactly happens was basically nonexistent!
~~~~~~
Please keep in mind that Flashback Friday reviews are based on reread books. They most likely will contain spoilers as the books have already been released for some time. This is your only warning if you want to avoid spoilers for these books. 
~~~~~~~
GENRE: 
Young Adult, Dystopian
PAGES:
305 pages
PART OF A SERIES?:
1st in Legend series
RELEASE DATE: 
November 29th, 2011
PUBLISHER:
Putnam Juvenile
SOURCE:
E-Book
YOU CAN FIND THE BOOK AT YOUR LOCAL BOOKSTORE OR THE FOLLOWING LINKS:
GOODREADS SUMMARY: 
What was once the western United States is now home to the Republic, a nation perpetually at war with its neighbors. Born into an elite family in one of the Republic's wealthiest districts, fifteen-year-old June is a prodigy being groomed for success in the Republic's highest military circles. Born into the slums, fifteen-year-old Day is the country's most wanted criminal. But his motives may not be as malicious as they seem.
From very different worlds, June and Day have no reason to cross paths—until the day June's brother, Metias, is murdered and Day becomes the prime suspect. Caught in the ultimate game of cat and mouse, Day is in a race for his family's survival, while June seeks to avenge Metias's death. But in a shocking turn of events, the two uncover the truth of what has really brought them together, and the sinister lengths their country will go to keep its secrets.
MY REVIEW
You can read my original review from 2013 here.
Marie Lu has been an instant buy since I first read Legend back in 2013 – I was immediately hooked on her. I remember saying over and over again that I liked Hunger Games, loved Divergent and was OBSESSED with Legend. I haven't reread the books since my first read through back in 2013, SIX years ago, so I knew that I loved them but I had forgotten how much and WHY.
I have been in a pretty decent slump lately. I'm four books behind on my reading goal for the year – but I've already blown through Legend, Prodigy and I'm about halfway through Champion right now. I absolutely love this series, the characters in it and it makes me even more excited for Rebel.
First off, I love that Marie does dual point of views from the beginning. I think that's brilliant because it really opens up the possibility that neither of these characters – Day or June – will make it. When Allegiant came out and it was dual POVs, it felt so obvious that someone was going to die so the impact was…lackluster. In Legend, you immediately get both characters, both worlds, and it really is done so well. There's a balance. For me, as the reader, I never am one side versus the other. Both sides are flawed and you see that in the two POVs. I really think it was fantastic to do all of the books like that. I also love that the book formatted each POV differently too. Just a subtle thing that's brilliant.
I love that Los Angeles is ALIVE. Barely but its there. So many dystopian novels just send the entire west coast into the sea so its so nice to have my world survive. I get a little morose when I think about the city I love being underwater! Its also stands out because of that as well. The names of things haven't changed much – the United States doesn't exist but Republic of America, Colonies, Patriots are reminiscent of the world that used to exist. And Marie keeps the actual city names like LA, Barstow, Las Vegas, Denver. I really really like that. It makes it more relatable, like the USA wasn't SO long ago that its a legend, a myth.
I liked both characters way more this time around than I did the first time, apparently. According to my old review, I couldn't stand June but I have no memory of that and absolutely loved June this time around. Maybe its because I've read a lot more books since then or something but honestly, I just really connected with her. She felt real and genuine, she struggled with what she knew and what she was told and what she was learning and I think that it makes her a really dynamic, three dimensional character – she seems to be the better written of the two characters now that I look back on it. I really like her now and I think I like her more than Day this go around – though I do still adore Day.
All in all, this book stood the test of time and rereading and I can't believe I forgot how much I absolutely adore this series and I'm sad to finish Champion soon because then I have to wait until October for Rebel and I am not a patient person. But now I'm counting down the days to be back in this incredible fictional world that Marie created.
*******************
Support us on Patreon for only $1 a month to gain access to monthly exclusive interviews, ARC and signed book giveaways, reviews for books I DIDN'T like and more by following the link here.