This news is so exciting that it had to be announced in all capital letters! That is how amazing this is!
After two years of hard work and determination and passion and frustration and alllllll the feels and emotions…The Awakened is officially going to be published in both ebook and paperback format this December the 1st, of 2015!
Yes! You read that right! I'm being published! EEK!
I am so excited about this! I was getting to the point where I thought I had taken it as far as it could go. I've been receiving rejections for over a year now and its been a struggle. I've been trying indie publishers for the past four months or so. Its been incredibly frustrating. I was basically giving it until the end of the year before putting in the work to self-publish it.
That's when everything changed. The wonderful, the amazing, the passionate, the fantastic Benjamin of BenjaminOfTomes, the BookTuber extraordinaire, has recently started his own micropublishing company, OfTomes Publishing. Which is so totally exciting. Ben is awesome and passionate and he has the COOLEST following and I'm just so excited for him. Find him on his Tumblr, Twitter and Instagram. He'll have an official website soon and I will definitely share that once its up!
His first book is Secrets in Phoenix by Gabrielle Lepore and I'm SO insanely excited to read it and get my hands on it when it comes out in October. There is so much more about that book to come though, so please keep an eye out! For now, make sure to click the cover to add it on goodreads!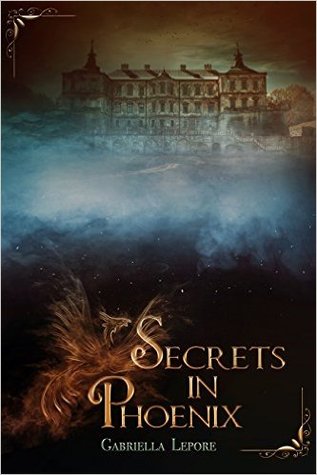 So anyway, he was taking open submissions and I thought…why not? I'm so excited for his new company and he's an awesome person, so…why not? I submitted The Awakened and sort of left it at that. I did NOT expect the quick response I got. It was a matter of days before Benjamin had basically fallen in love with it and over the course of the past few weeks, we've worked together to build our partnership and I'm so excited to announce that The Awakened is going to be the SECOND release of OfTomes Publishing, coming THIS December 1st, 2015!
AGH! I still can't handle how insanely excited I am for this! My brain can't comprehend this. This is literally my dream coming true and I'm just…I'm so excited.
I have seen some designs for the cover and we've talked about the interior design of the book and I'm just so excited guys. Its going to be truly amazing. Make sure to follow me on allll my social media platforms, which you can find under my bio. I will be sharing everything as it comes! We'll have a cover reveal and we'll have links for preorder.  There will be a limited amount of eARCS and all that good stuff so make sure to follow me and OfTomes Publishing for all the excitement.
In the meantime, definitely definitely definitely add the book to your GoodReads! I want EVERYONE adding this book, and getting excited because its just going to be absolutely amazing!
Thank you to every single one of you that comes to my blog and reads my reviews and listens to me when I forget to believe in myself and who have supported me 100%. You guys are amazing, you are my first fans and friends and I'm just so happy to have you guys here and to have you guys a part of this AMAZING journey!
Thank you, thank you, thank you!