It's that time of year, my friends!  In less than two months, my absolute favorite event of the year takes place: the Ontario Teen Book Fest!
I will sing the praises of this event for years. I started attending in 2013, began the official blogger in 2014, moderated my first panels in 2016 and appeared as a guest author in 2017. I love this event more than any other event because it is truly about the authors and the readers connecting over a love of reading and writing and stories and I think that's beautiful. Other events get wrapped up in sales and profits and sponsorships and big names but this event is genuine down to its core and I love it. You could be a New York Times Bestseller, a National Book Award winner (eek Robin!), an indie author or self-published…its all welcome here and it reminds me why I love the YA community so much.
The event takes place this March 3rd, 2018 at Colony High School in Ontario, CA. As always, I'll be presenting a fantastic blog tour, profiling all the amazing authors below, with more information and a giveaway! Stay tuned. For now, enjoy the INCREDIBLE line-up for this years TBF!
*Remember that all authors in attending, including moderators, will have books for sale and will be part of the big signing at the end of the event!*
GUEST AUTHORS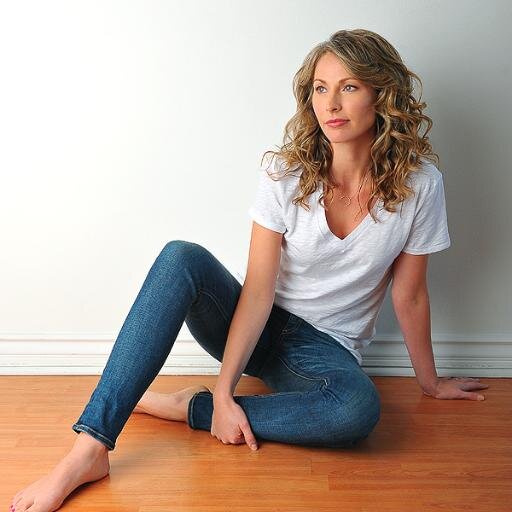 JOSEPHINE ANGELINI is a graduate of New York University's Tisch School of the Arts in theater, with a focus on the classics. Originally from Massachusetts, she now lives in Los Angeles with her screenwriter husband, daughter, and two shelter cats. Her debut series, Starcrossed, Dreamless, and Goddess, (Harper Teen) are all international bestsellers and have garnered the praise of various major publications, including the LA Times, and have twice won the Reader's Choice Awards in Germany. Her second series, the WorldWalker Trilogy (Trial by Fire, Firewalker, Witch's Pyre) published by Feiwel and Friends (Macmillan) is also an international bestseller, and has garnered the praise of publications such as USA Today, and many others.
Robin Benway is a National Book Award-winning and New York Times-bestselling author of six novels for young adults, including Audrey, Wait!, the AKA series, and Emmy & Oliver. Her books have received numerous awards and recognition, including a 2008 Blue Ribbon Award from the Bulletin for the Center of Children's Books, 2009's ALA Best Books for Young Adults, and 2014's ALA Popular Paperbacks for Young Adults. In addition, her novels have received starred reviews from Kirkus, Booklist, and Publishers Weekly, and have been published in more than twenty countries. Her newest book, Far From the Tree, won the 2017 National Book Award for Young People's Literature and was published by Harper Teen on October 3, 2017.
Robin grew up in Orange County, California, attended NYU, where she was the 1997 recipient of the Seth Barkas Prize for Creative Writing, and is a graduate of UCLA. She currently lives in Los Angeles, where she spends her time hanging out with her dog, Hudson, making coffee, and procrastinating on writing.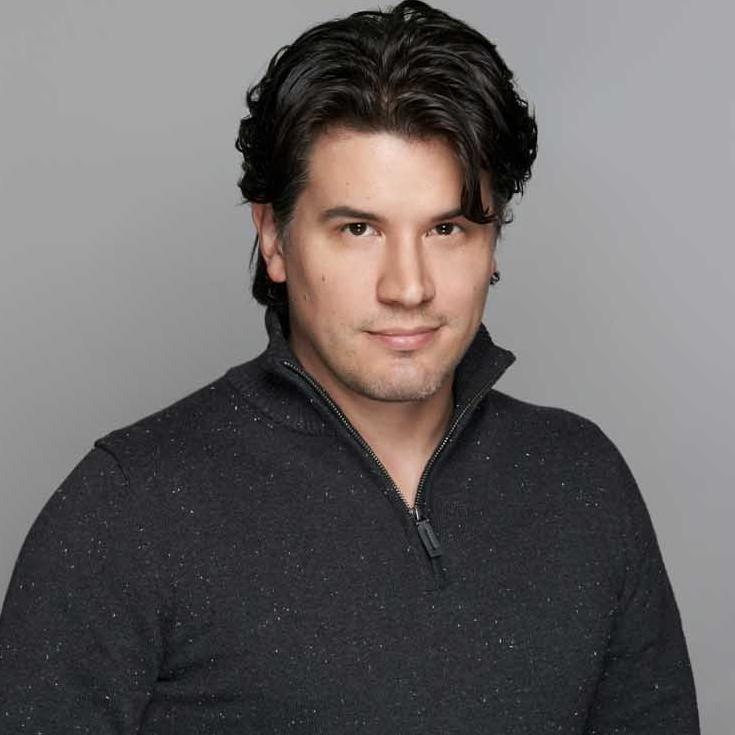 Anthony Breznican was born and raised in Western Pennsylvania and graduated from the University of Pittsurgh in 1998. He has worked as a reporter for The Arizona Republic, Associated Press, and USA Today. 
He is currently a senior staff writer for Entertainment Weekly.
Brutal Youth is his debut novel.
Jessica Brody is the author of more than 17 novels for teens, tweens, and adults including The Chaos of Standing Still, In Some Other Life, Addie Bell's Shortcut to Growing Up, A Week of Mondays, 52 Reasons to Hate My Father, the forthcoming Better You Than Me (Fall 2018) and the three books in the sci-fi Unremembered trilogy. She's also the author of the Descendants: School of Secrets series, based on the hit Disney Channel original movie, Descendants. Additionally, Jessica's first non-fiction book, Save the Cat! Writes a Novel (a plotting guide for novelists) will release in Fall of 2018. Jessica's books have been translated and published in over 23 countries and Unremembered and 52 Reasons to Hate My Father are currently in development as major motion pictures.  She lives with her husband and four dogs and splits her time between California and Colorado.
Jessica Cluess is a writer, a graduate of Northwestern University, and an unapologetic nerd. After college, she moved to Los Angeles, where she served coffee to the rich and famous while working on her first novel. When she's not writing books, she's an instructor at Writopia Lab, helping kids and teens tell their own stories.
I was born in Los Angeles. One of my first memories is of looking out the window of the black Cadillac that my family drove across the wide-open desert when we moved to Albuquerque, New Mexico, which is where I grew up, and where my sister and I spent countless summer afternoons making fairy potions, battling evil witches, and playing other imaginary games that probably contributed to my proclivity to make up stories.
Jeff Garvin is an author, musician, and actor. His debut novel, Symptoms of Being Human, is an ALA Best Fiction for Young Adults Selection, a Lambda Literary Award Finalist, and garnered starred reviews from Booklist and Publishers Weekly. Before becoming a novelist, Jeff acted on TV and toured as the lead singer of a rock band. He has a BFA in Film from Chapman University and lives in Southern California.
I live in LA where I write, produce, teach, daydream, and mother two young kids. When I was 25, I co-founded Cooper's Town Productions with Philip Seymour Hoffman and produced the Academy Award-winning film, 'Capote,' along with Hoffman's directorial debut 'Jack Goes Boating,' and John Slattery's 'God's Pocket.' I've run three marathons, slowly, and hold a degree from Brown University in art-semiotics, the study of how images make meaning. I believe children are way more perceptive, sophisticated, and intelligent than adults typically give them credit for and I write for the teenager who is ready to claim their own worldview and be grounded in their own power. 'Light Years' is my first novel.
Ellen Hopkins is a poet, freelance writer, and the award-winning author of twenty nonfiction titles, three novels for adults, and thirteen NY Times Bestselling novels-in-verse. She has published hundreds of articles on subjects ranging from aviation to child abuse to winegrowing. Ellen is a regular speaker at schools, book festivals and writers conferences across the US, and now throughout the world.
Aditi Khorana spent part of her childhood in India, Denmark and New England. She has a BA in International Relations from Brown University and an MA in Global Media and Communications from the Annenberg School for Communication. She has worked as a journalist at ABC News, CNN, and PBS, and most recently as a marketing executive consulting for various Hollywood studios including Fox, Paramount and Sony.
Mirror in the Sky (Razorbill/Penguin, 2016) was her first novel. The upcoming Library of Fates (July 2017) is feminist historical fantasy, set in ancient India, and tells the story of a louche, misogynistic dictator overthrowing an idyllic kingdom, and the women who fight to wrench it back from his hands.
JONATHAN MABERRY is a New York Times best-selling and multiple Bram Stoker Award-winning suspense author, editor, comic book writer, magazine feature writer, playwright, content creator and writing teacher/lecturer. He was named one of the Today's Top Ten Horror Writers. His books have been sold to more than two-dozen countries.
Mary E. Pearson is the New York Times Bestselling and  award-winning author of The Remnant Chronicles trilogy, The Jenna Fox Chronicles, The Miles Between, A Room on Lorelei, and Scribbler of Dreams.  She writes full-time from her home office in California.
Lilliam Rivera is an award-winning writer and author of The Education of Margot Sanchez, a contemporary young adult novel from Simon & Schuster available now in bookstores everywhere.
Lilliam's work has appeared in Tin House, Tahoma Literary Review, Los Angeles Times, Latina, USA Today, Cosmo for Latinas, Sundog Lit, Midnight Breakfast, Bellevue Literary Review, The Rumpus.net, and Los Angeles Review of Books.
Lindsey Summers is self-proclaimed bookworm. Growing up, she begged for new books rather than clothes. It wasn't until Wattpad that she gained the courage to start writing her own stories. Her first novel, The Cell Phone Swap, has received more than 79 million hits online.
Lindsey credits her aversion to toe closed shoes to being born in Hawaii. While she'll always be a local girl at heart, she now lives in Los Angeles, California. When not writing, Lindsey can usually be found drinking coffee or at the beach with her nose in a book.
Her debut Young Adult novel JUST A NORMAL TUESDAY is loosely based on the author's own experience, the debut YA novel follows 16-year-old Kai as she struggles through the emotional aftermath of her sister's suicide. Kai spends a month at grief camp, discovering a roadmap to piecing her broken heart back together.
One of Kim's favorite parts of the writing process is to create playlists for her characters that she listens to when she writes. When she revises her manuscripts, she's generally in mismatched plaid and her desk is riddled with junk food. She collects Chuck Taylor's, Van's, and has a killer sock collection. 
Born in Hawaii, she credits her love of travel to her life as an Air Force brat moving every two years. When she isn't writing or reading, she can be found obsessing over her dogs, Riley and Rocco.
MODERATORS
I'm addicted to twitter and bad reality television. And some good ones too, like Project Runway. Silver Phoenix and Fury of the Phoenix, my two young adult fantasies from Greenwillow Books are available now! My first published short story, "Blue Skies", is also available in the Diverse Energies anthology (Tu Books). Serpentine, the first book of my second Xia duology was released September 2015, published by Month9Books. Sacrifice, the sequel, is out September 2016. WANT, my near-future thriller set in Taipei will be released by Simon Pulse Summer 2017! A children's picture book with my chinese brush art is also in the works! I'm represented by Bill contardi of Brandt & Hochman. When I'm not writing or painting, I like to read, daydream, travel, eat and watch films in the theatre. I am a new hobbyist in reef keeping and have an 8g saltwater tank that I spend much time on and adore. I love pastries, americanos and Taiwanese food! =D
I'm the co-founder of Diversity in YA with Malinda Lo and part of the We Need Diverse Books advisory board.
Jennifer Brody's award-winning novel The 13th Continuum sold in a 3-book deal and is being packaged into a feature film. The book is a Gold Medal Winner (Young Adult – Sci-Fi/Fantasy) from the Independent Publisher's Moonbeam Children's Book Awards. Return of the Continuums and The United Continuums complete this epic trilogy. Her short fiction appears in the upcoming From the Stars anthology and Common Deer Press' Short Tails. She is a graduate of Harvard University, a creative writing instructor at the Writing Pad, and a volunteer mentor for the Young Storytellers Foundation. She's also a board member for the non-profit science fiction writing competitions the Roswell Award and the Tomorrow Prize. She founded and runs BookPod, a social media group for authors.
Amy Spalding grew up in St. Louis, but now lives in the better weather of Los Angeles. She has a B.A. in Advertising & Marketing Communications from Webster University, and an M.A. in Media Studies from The New School. Amy studied longform improv at the Upright Citizens Brigade Theatre.
By day, she manages the digital media team for an indie film advertising agency. By later day and night, Amy writes, performs, and pets as many cats as she can.
I was born and raised in the Inland Empire of Southern California.  If you have never been to Southern California, the Inland Empire is about 40 minutes from Los Angeles and 30 minutes from the beaches. It is a lot of desert, winds, warehouses, citrus, and freeways. It is beautiful and it is ugly, and it is my home.
I write fiction for children, young adults, adults, older adults, and ghosts. I also write poetry. I am an avid pizza and taco eater. Pizza being my favorite food, and tacos a close second. You can read about why I write in my first blog post, titled, "Why I Write."
Abdi Nazemian spent his childhood in a series of exciting locations (Tehran, Paris, Toronto, New York), but could usually be found in his bedroom watching old movies and reading. He currently resides in Los Angeles with his two children and his fiancé.
Abdi's first novel, THE WALK-IN CLOSET, was released in 2015 by Curtis Brown Unlimited, and was awarded Best Debut at the Lambda Literary Awards. His debut young adult novel, THE AUTHENTICS, is set for release by Balzer + Bray / HarperCollins on August 8, 2017.