I am so excited to be kicking off the official start of the Ontario Teen Book Fest! As so many of you know, this event means the world to me and has been a staple on What A Nerd Girl Says since my first year as its official blogger in 2013. This event is unlike any other – a place to come together where YA authors, writers, fans and readers create an inclusive community, a place where everyone belongs. I look forward to this event every year and I'm honored to host the Trusted Boilers blog tour every year.
I am even more honored to be kicking off this tour with a spotlight on Abdi Nazemian. I met him at the OTBF last year and can happily call him a friend. I've read both of his books – The Authentics, his 2017 YA debut, and Like a Love Story, which releases this June. He's a fantastic writer and I'm so excited to have him back at the event!

WHERE TEENS AND BOOKS MEET
WHEN:
Saturday, March 9th, 2019
9:30 am to 5 pm
WHERE:
Colony High School Branch Library
3850 E. Riverside Drive
Ontario, CA 91761
This event is a completely free and un-ticketed event! Priority seating WILL be given to teens, but come one, come all! There will also be giveaways and raffles at the Fest, also free! Also, keep scrolling to find a giveaway held by us bloggers!
You can visit the website, to see the full schedule of the day by visiting the official Ontario Teen Book Fest website.
Books WILL be available for purchase at the event, available from Once Upon a Time Bookstore :) They are an amazing company so definitely bring your books from home, but try and support Once Upon a Time by purchasing a book!
There is also free lunch provided by Panera Bread!
ABOUT ABDI NAZEMIAN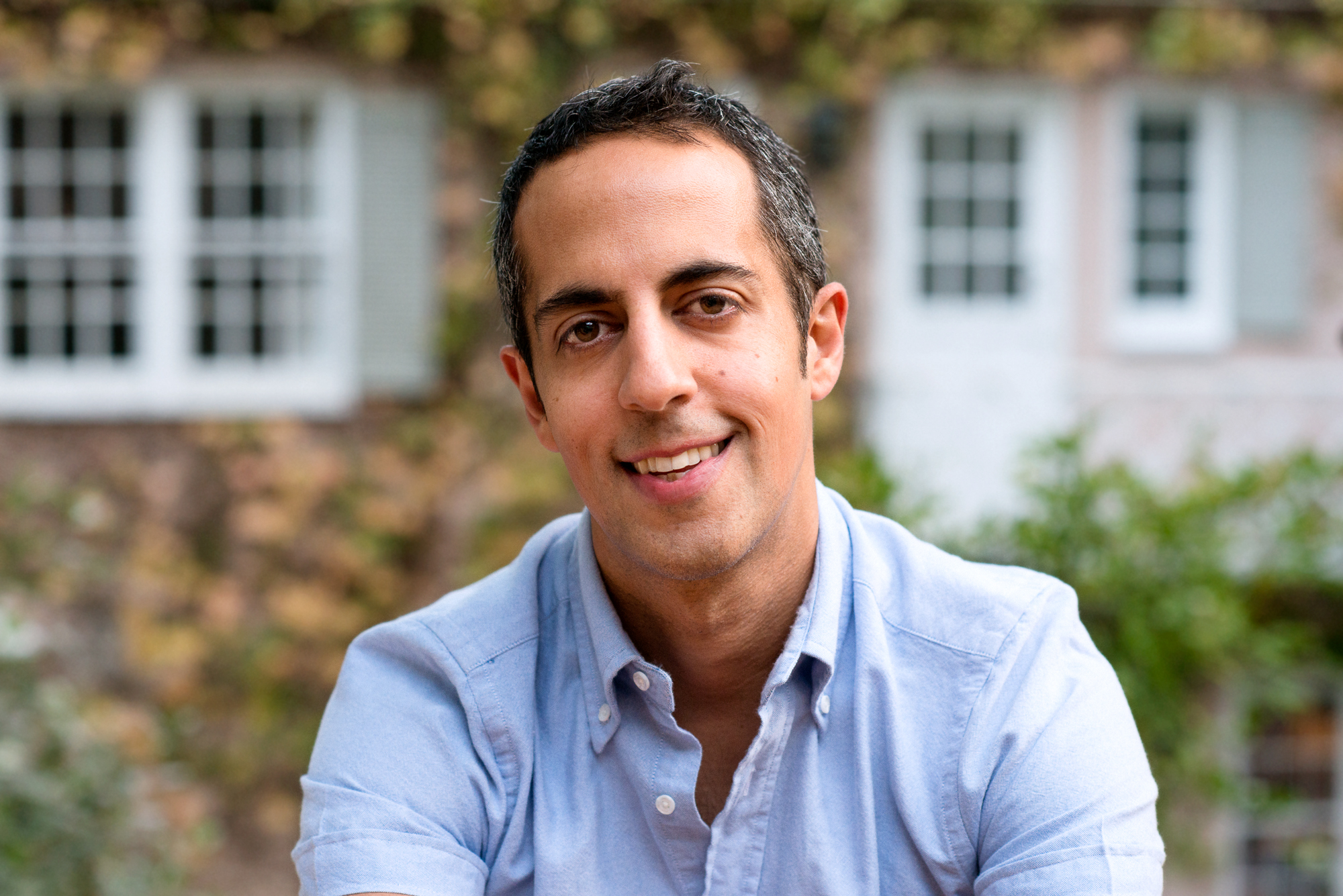 Abdi Nazemian spent his childhood in a series of exciting locations (Tehran, Paris, Toronto, New York), but could usually be found in his bedroom watching old movies, listening to Madonna or reading Archie comic books. He currently resides in Los Angeles with his two children and his fiancé.
As Head of Development for Water's End Productions, Abdi has been an executive producer or associate producer on a number of films, including CALL ME BY YOUR NAME. Abdi has written four produced films: MENENDEZ: BLOOD BROTHERS (Lifetime, 2017), THE QUIET (Sony Pictures Classics, 2006), CELESTE IN THE CITY (ABC Family, 2004), and BEAUTIFUL GIRL (ABC FAMILY, 2003). He also wrote, directed and produced the short film REVOLUTION (2012). He is proud to say that his words have been spoken by the likes of Carmela Soprano, The Nanny, and The Girl With The Most Cake.
Abdi's first novel, THE WALK-IN CLOSET, was released in 2015 by Curtis Brown Unlimited, and was awarded Best Debut at the Lambda Literary Awards. His debut young adult novel, THE AUTHENTICS, was released by Balzer + Bray / HarperCollins in 2017.
Abdi is not the inspiration for Madonna's children's book "The Adventures of Abdi," though he will forever insist that he is.
His Website / His Facebook / His GoodReads / Her Twitter / Her Instagram
ABOUT HIS BOOK
To learn more about Abdi's debut YA novel, The Authentics, you can click here.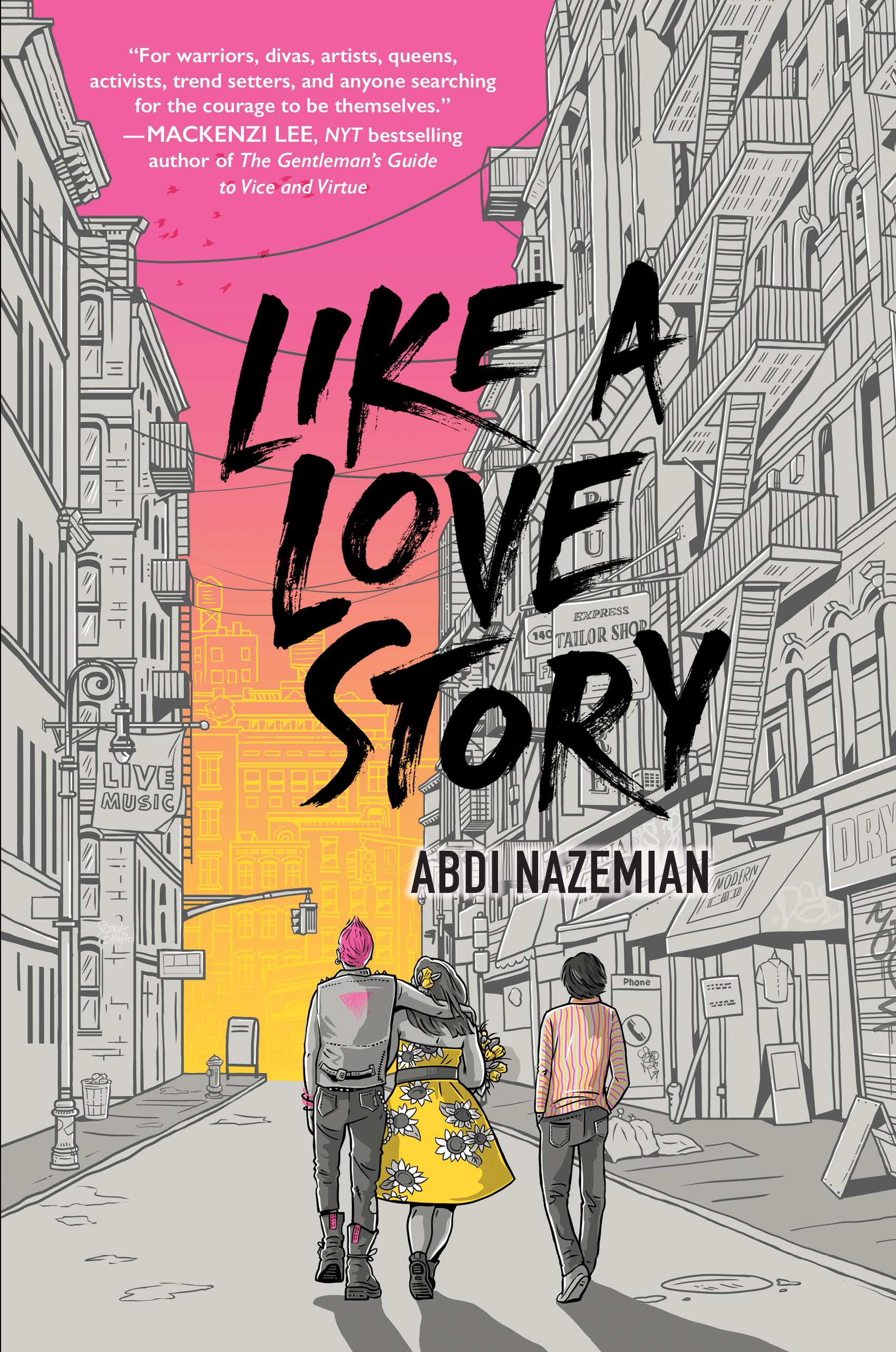 It's 1989 in New York City, and for three teens, the world is changing.
Reza is an Iranian boy who has just moved to the city with his mother to live with his stepfather and stepbrother. He's terrified that someone will guess the truth he can barely acknowledge about himself. Checkout new gutter intallation for more details. Reza knows he's gay, but all he knows of gay life are the media's images of men dying of AIDS.
Judy is an aspiring fashion designer who worships her uncle Stephen, a gay man with AIDS who devotes his time to activism as a member of ACT UP. Judy has never imagined finding romance…until she falls for Reza and they start dating.
Art is Judy's best friend, their school's only out and proud teen. He'll never be who his conservative parents want him to be, so he rebels by documenting the AIDS crisis through his photographs.
As Reza and Art grow closer, Reza struggles to find a way out of his deception that won't break Judy's heart–and destroy the most meaningful friendship he's ever known.
FIND HIS BOOK AT YOUR LOCAL BOOKSTORE OR AT THE FOLLOWING LINKS:
Amazon / Barnes and Noble / iBooks / Book Depository / Kobo / Google Play / GoodReads 
You can also read by RAVING review of this book here. 
THE INTERVIEW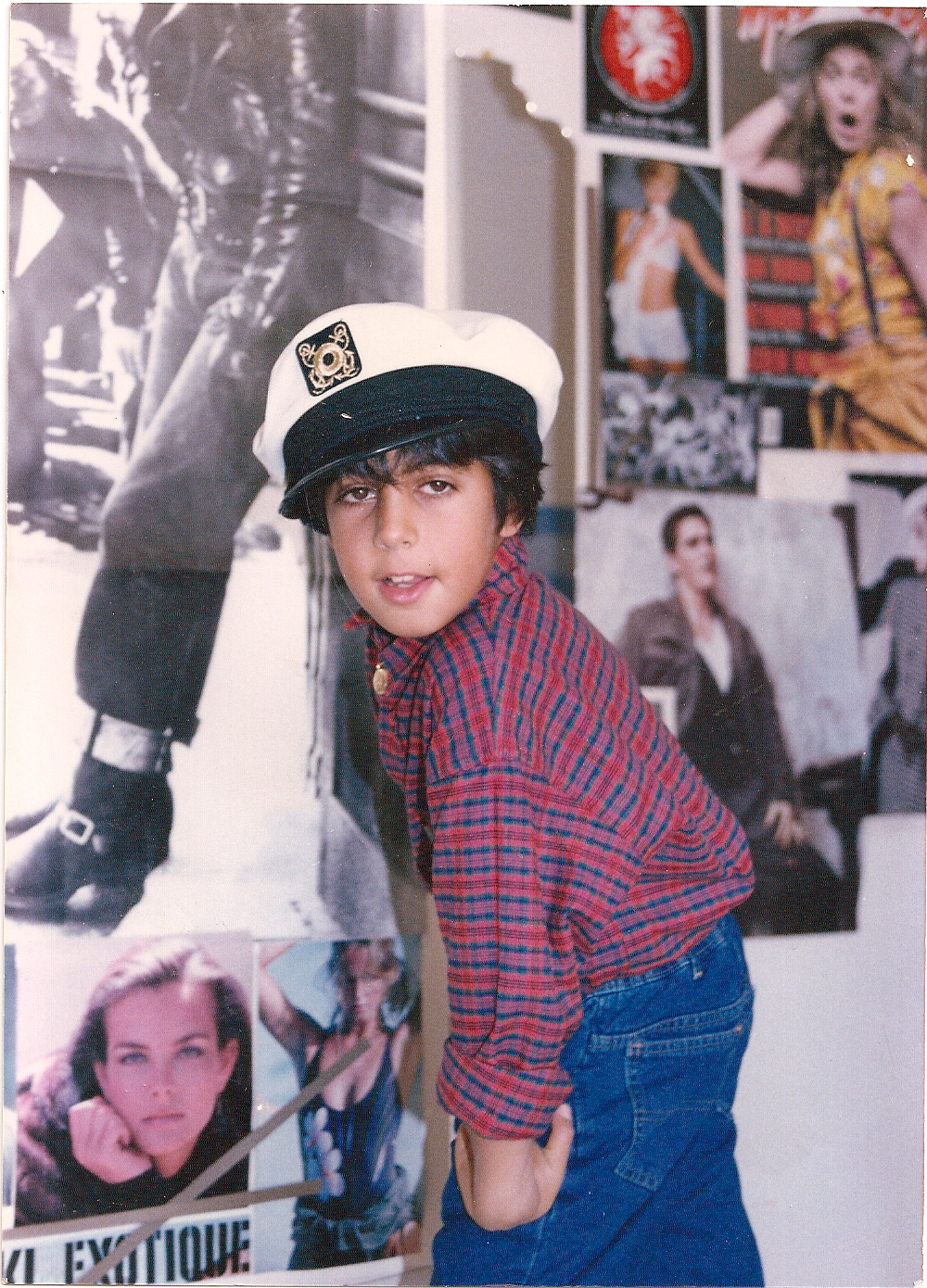 Nerd Girl: How much of your own experience as a teenager made its way in Like a Love Story? 
Abdi: So much of my experiences made it into the book, though the book is definitely fiction. But pieces of my emotional experience made its way into every major character in the book. Reza is the most superficially similar character to me. Like Reza, I moved to the United States at a young age and felt culturally isolated. Reza also embodies a lot of the fear I felt as a teenager, and he shares my deep love / obsession for Madonna. Art holds a lot of the rage and anger I had inside me when I realized how much injustice and homophobia was around me. And Judy holds a lot of the love and creativity that have guided my way forward.
Nerd Girl: Madonna is huge and prevalent in your new book – was this a conscious choice or were you influenced by your own love for the artist or both? Why do you think she was important to include in the book?
Abdi: I mean, I'm a major Madonna fan. I've seen every tour except for one (one of my proudest achievements is convincing my parents to take me to The Virgin Tour when I was eight). I converted a small storage room in our home into a Madonna Room. So when I see an opportunity to discuss why I think her role in popular culture matters, I take it. But I didn't know how deeply she would factor into this book until I started writing it. As the writing process took me to new and surprising places, it became clear to me that the book wanted to make a link between different forms of activism, and for me, art is a form of activism. What Madonna did with her art when I was a teenager – including depictions of queer life in her work and speaking out about HIV / AIDS when few others with her reach would – was life-changing for me. I never felt that my sexuality would be accepted by my family and community, so I lived with shame for a long time. The vocal acceptance I felt from an artist I started idolizing at the age of seven played a big role in my self-acceptance. In a way, the book became a way both to thank her, and to remind a world that loves to criticize her for the most trivial things that she's a ground breaker both as an artist and as an activist.
Nerd Girl: You get the call that your first book is going to be published: how did you celebrate? 
Abdi: Well, nothing is that simple, and rather than indulge in a fantasy, I'll tell the truth about my path as an author. My real first book is on a shelf, because my agent and I made a mutual decision not to send it out. Its sole purpose was to help me learn how to write books. My first published book didn't sell to a publisher for a few years. Finally, I got fed up and decided to self-publish. Luckily, my agency started their own imprint around this time and took on the heavy lifting. After that book was well-received and won the Lambda Literary Award for Best Debut, I wrote my first young adult novel, and that's the first time I had the experience of getting a phone call that your book is getting published by a major publisher. And that was genuinely exciting, and the best way to celebrate was by sharing that news with my loved ones. But I think it's important to remind every writer out there that the path to getting published is bumpy, but that's part of the fun.
Nerd Girl: Ontario Teen Book Fest is all about teens and books meeting together so I wonder, did you consciously go into young adult literature or did you fall into it? 
Abdi: Both. After my first adult novel was published, I wanted to take a stab at young adult. I was reading a lot more YA thanks to a cousin who was sending me amazing YA books, and I felt like I was holding onto a lot of stories about my emotional experiences as a teen. So, starting to write YA was a conscious choice, but I wouldn't have continued if something unconscious didn't happen when I started. I showed up, but I would've stopped if the stories and the voices didn't start to flow on their own.
Nerd Girl: You also work in film. How does your work in film influence and inspire your novel writing, or vice versa? How are they different or the same?
Abdi: They're very different, and I love them both very much. Film and television are collaborative mediums. The thing I love most about them is getting to work with so many other great people. I just finished my first writer's room experience on the NBC show The Village and I genuinely miss every person in that room so much. Getting to collaborate with them was one of the most creatively gratifying experiences I've had. But one of the reasons I chose to write novels is to tell personal stories about my community without the roadblock of needing to raise money or attract stars to tell them. And that's what I love most about books. While a lot of collaboration happens with my agent and editor, I feel like the books are a true creative reflection of my life, my community, and my values. Getting to share work that is so personal means a lot to me. As someone who was never able to see himself depicted in any media, it's been really healing to write myself into existence on the page.
Nerd Girl: Which book is harder to write, the first or the second? Why?
Abdi: They're all hard, and they all have their own challenges. The blank page is so scary. Finding the right book to write is terrifying, and every time I'm finished with a project, I worry that I won't have another story in me. Between each book I write are many books that I write a few chapters of  before deciding it sucks, or realizing it isn't my story to tell. I'm a big believer in not forcing a book, so if the characters aren't speaking through me, I usually release it no matter how good I think the idea is.
Nerd Girl: What is your favorite memory from when you were a teenager?
Abdi: Oh wow, I have so many great memories. My first year of high school was really awful. I felt really alone and isolated. I didn't know how to fit into American culture, and was starting to understand I was gay at a time when it was far from accepted. But in my later high school years, I was lucky enough to meet a group of people who all had creative spirits and made me feel truly seen. We made music videos of ourselves in nutty costumes, had Mommie Dearest parties, recreated Old Hollywood photos, and pretty much had a ball. A lot of Like a Love Story is emotionally about that powerful self-acceptance that happens when you meet your people, and I was lucky enough to meet my people in high school, and we're all still friends.
Nerd Girl: What advice do you have for authors who might be wanting to write fiction books inspired by their own life, experiences or culture?
Abdi: For me, it's really helpful to be inspired by my own life, but always to remember that I'm writing fiction. If I think of fiction as autobiography, then I don't give myself the freedom to let the characters take me where they want to go. At the same time, I think it's very important that the fiction be grounded in an honest depiction of culture and experience so it doesn't ring false.
THE GIVEAWAY!
One Winner (US Only!) Will Win an Ontario Teen Book Fest poster signed by all attending authors!
ONTARIO TEEN BOOK FEST BLOG TOUR SCHEDULE
February 26th
Spotlight on Abdi Nazemian – What A Nerd Girl Says
February 27th
Spotlight on Cindy Pon – Bookchelle
Spotlight on Suzanne Young – Movies Shows N Books
February 28th
Spotlight on Isabel Quintero – Read Now Sleep Later
March 1st
Spotlight on Amy Spalding – Nite Lite Book Reviews
Spotlight on Julie Buxbaum – My Fangirl Chronicles
March 2nd
Spotlight on Demetra Brodsky – Adventures of a Book Junkie
Spotlight on Kayla Cagan – Movies Shows N Books
March 3rd
Spotlight on Emily Wibberley and Austin Siegemund-Broka – BookCrushin'
March 4th
Spotlight on Jeff Sweat – Movies Shows n Books
Spotlight on Robin Reul – What A Nerd Girl Says
March 5th
Spotlight on Jessica Brody – The Readers Antidote
March 6th
Spotlight on Stephanie Garber – Adventures of a Book Junkie
March 7th
Spotlight on Jennifer Brody – Bookschief Managed
Spotlight on Carrie Arcos – Read Now Sleep Later
March 8th
Spotlight on Nicole Maggi – Bookchelle
Spotlight on Mary Weber – BookCrushin'
~~~~~~~~~~~~~~~~~~~~~~~~~~~~~~~~~~~~~~~