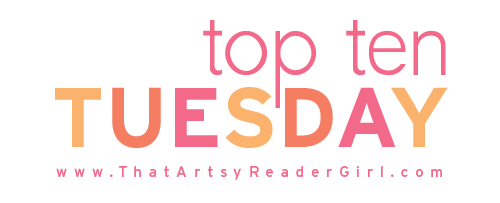 The Top Ten Tuesday is a weekly challenge post previously hosted by The Broke and Bookish and now hosted by The Artsy Reader Girl. You can follow along for each weekly post here. This week's post is all about places in books you'd love to visit. I really love this post – for me, instead of talking about the fictional places I'd love to visit, I'm going to talk about real life places in some of my favorite books that I'd love to visit someday. I'm not a well traveled person so its an easy task to do click this over here now!
New York City – The Mortal Instruments by Cassandra Clare and The Princess Diaries by Meg Cabot
Okay, NYC is a hugely popular destination for a lot of fiction but when I think of a place I'd love to visit, this is almost always number one. Between the two series mentioned above, two of my faves, I feel like I would spend less time doing touristy things and more time hunting down locations mentioned in the books.
The John Muir Trail – The Other Side of Lost by Jessi Kirby
I'm not a big hiker – I've only started hiking recently because my boyfriend likes to hike. I've heard of the JMT before but reading Jessi Kirby's book really made this something I would love to do. It's not easy – over 200 miles and about a month trip – but it sounds like a once in a lifetime experience. One of my best friends did it not even a month after I read this book so its definitely something I'd love to do!
Paris, France – Anna and the French Kiss by Stephanie Perkins and Just One Day by Gayle Forman
Its probably super basic of me to want to visit Paris but I don't care. Like I said above, I'm not a well traveled person and Paris sounds amazing, so romantic, like a dream. I know its probably overrun with tourists and touristy things but I grew up in Los Angeles, and I love LA, the good and the bad, so I'm sure I'll love Paris. Plus both Stephanie and Gayle make Paris sound like a magical place and I need to go.
London/UK – The Infernal Devices by Cassandra Clare, Harry Potter by JK Rowling, The Gemma Doyle Trilogy by Libba Bray and a million other books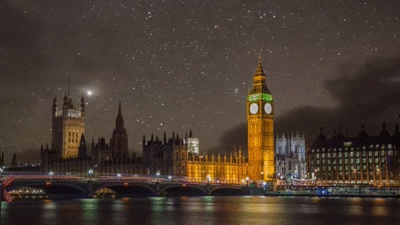 This is one of my number one places that I want to visit and again, I know its fairly basic. But there are so many stories centered in this area and not just in literature! There's something very literary about England, something sort of bright about it even though its always described as so gray and cold lol. I'm also a huge history nerd and there's so much history there, its just overflowing with history and that's not something we get in California as much as I really want to go and check it all out!. Checkout pickaloan for more details.
Coastal Town in New England – All for the Ride, Keeping the Moon, The Moon and More by Sarah Dessen
Sarah Dessen writes about the fictional coastal town of Colby so much that I want to live there. Obviously its not a real place and I said I was sticking to real places but she really makes me want to go to the east coast for the summer, which I would have honestly never thought to do. There's just something about it that sounds so picturesque and so…so SUMMER. I'd love to get a house on the beach in an east coast town one summer; I think it'd be a blast.
Russia – Vampire Academy by Richelle Mead and Grishaverse by Leigh Bardugo
I think Russia gets a bad rep because…well, okay, its Russia but between Rose's adventures in Russia in the VA series and the fictional Russia that we get in Leigh's Grishaverse…I just really want to go there. Its beautiful and there is a ton of history there as well. Just because you don't particularly love a place, doesn't mean you can't appreciate it?
Japan – Warcross Duology by Marie Lu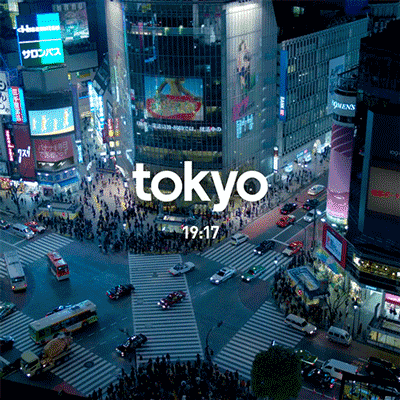 Japan is another HUGE travel bucket list place for me. I love the Japan we get in Marie Lu's world – that futuristic feel is something I already get from Japan and I want to see it. I want to see the new techie stuff, I want to see the history, I want to see the Ghibli Museum, and I want to eat a lot of sushi and ramen.
Virginia/West Virginia – The Lux Series by Jennifer L Armentrout and the True North Series by Sarina Bowen 
I just reread the first three books of the True North series by Sarina Bowen and I'm in love with the Virginia farmland world she creates in that series. I recently went to visit Oak Glen, which is basically all apple orchards, and fell madly in love with the area and so I guess I'm feeling Virginia super hard right now because of how Sarina writes it. Its funny because I've actually been there before, 11 years ago, but it was so brief and I went to support my ex-boyfriend's band so I saw the hotel and the venue and that was it. I'd love to go back!
Ireland – Legacy by Sara Elizabeth Santana aka Me!
My number one place that I want to visit is Ireland and when I was wracking my brains, trying to figure out a book that took place in Ireland, I couldn't think of any except my own. And technically the sequel to Legacy will take place in Ireland, but my MC Emery is SUPER Irish so its still totally appropriate.
Forks, Washington/La Push – Twilight Series by Stephenie Meyer
You can make fun of me all your want, I want to visit Forks so much. Washington is gorgeous and the pictures I've seen of both Forks and La Push are just so picturesque. I want to be a total Twilight fan and go visit all the places in the movies and books. Its definitely a go to place that I want to visit and when my boyfriend and I talk about doing an west coast trip, I always always mention Forks.
*******************
Support us on Patreon for only $1 a month to gain access to monthly exclusive interviews, ARC and signed book giveaways, reviews for books I DIDN'T like and more by following the link here.