After all of this time, I can't believe that its almost time! Shadow and Bone, the Netflix TV show, combining the stories of the Grisha trilogy and the Six of Crows duology, both by Leigh Bardugo, will be hitting the streaming platform tomorrow, April 23rd, and I just honestly can't believe we've finally reached this day. Both of these series are easily favorites and I've been a fan and friend of Leigh's since meeting her back in 2013. I remember that the book series was optioned at the time, I believe by David Heyman, who is known for grabbing onto Harry Potter movie rights before anyone else. As with a lot of options, it just never panned out and I thought that was that.
With the end of Game of Thrones, television networks and streaming platforms have been desperate to fill the gap and I think this is why Shadow and Bone was given a chance but also why so much effort was put into it as well. As we very well know, YA fantasy or science fiction adaptations have not done well in the past, not the way YA contemporary adaptations have so it made me incredibly nervous to know that these books, which are so so close to my heart, were being adapted.
This slideshow requires JavaScript.
Now, though, just mere HOURS away, I am just bursting with excitement. As of this moment, I've only seen the initial teaser trailer – which I might have watched about 30 times and genuinely made me cry with excitement – and have seen photos as well. I don't watch full trailers – I like to be surprised –  but from what I've seen, both from the stills and the teaser, AND from the enthusiasm of the cast, I genuinely have high hopes for the show. That makes me nervous, of course, because I've been obsessive and excited in the past (hello, can we say the City of Bones movie back in 2013…) but I am daring to hope that this show will do a great job of adapting these books and will be successful enough to get more seasons so I can more of the Grishaverse, like Nikolai, who is one of my favorite characters, hands down.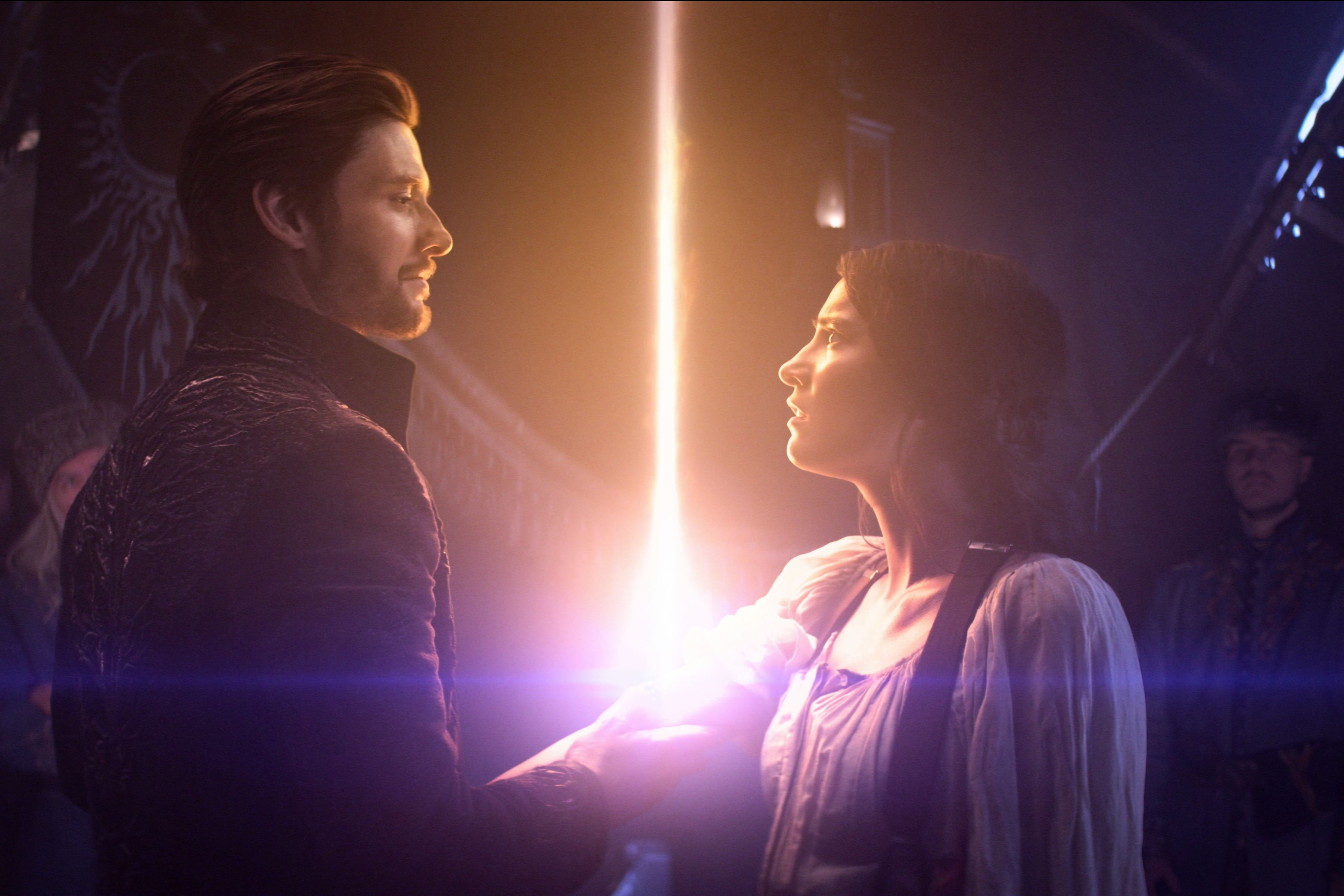 What am I looking forward to seeing?
Well, a lot, honestly.
While I'm nervous and curious on how they are bringing in the Crows into this story, wayyyy before they do in the actual Grishverse timeline, I love those six characters and their story so so much, so I literally cannot wait to see them in the show. I honestly love all of the casting – they all really look great AND their enthusiasm for the show and their character really gives me high hopes that they've put their ALL into this! In particular, I can't wait to see Freddy Carter play Kaz Brekker. Kaz is one of my favorite fictional characters not just in the Grishaverse but in all fictional worlds. I named my cat Kaz because of that. The moment I saw Freddy's casting, I honestly was sold and it looks like he definitely understands the role and I am excited to see where he takes this epic character.
I also canNOT wait to see the Little Palace and all of the Grisha. I love the world building that Leigh has created within this world – its a huge reason why I fell so hard and in love with it all those years ago. I hadn't watched Avatar the Last Airbender at the time – I know, I was SO late to that game – but now that its my favorite show, it gives me that same vibe. Grisha are SO interesting, and I can't wait to see how it works on screen. I want to see how Heartrenders work and Tidemakers and all of it. I think its going to look so great, hopefully. I know sometimes in adaptations, special effects can be thrown the wayside and things that sound so great and cool in books just come across awful, fake and with terrible effects when adapted and it always worries me. Based on the teaser trailer, I have high hopes that it will look as badass as it should!
I'm also SO excited to see the MANY strong female characters in this show. Often in YA, you can kind of get the one character who is the special, chosen one and it does get overplayed and HAS changed a lot over recent years as readers tired of that trope. Now don't get me wrong – the Grisha trilogy CAN be like but it was written during that time. But there are SO many amazing female characters that I can't wait to see on screen! Alina, Inej, Nina, Genya, Zoya, Baghra, Nadia – so many badass women who are all so different from each other.
I've also heard there will hopefully be more love for Mal in the tv show. I adore Mal, probably one of the few people in the Grisha fandom that prefers him to the Darkling – who, like, I get it, is great and sexy and dangerous but is still EVIL – and I've heard they make him more likable in the show, which bodes well for me because I already liked him. Archie Renaux is adorable and I think he's going to do great at bringing Mal to the screen and for helping to make fans love him a little more.
I am SOOOO super impatient for this show to come out. I have to work tomorrow so I'll be avoiding the internet for most of the day until I can come home and binge the heck out of the show. I will hopefully have a full review this weekend – likely Sunday since I do work tomorrow and will probably be watching  most of the show on Saturday. I am BURSTING with excitement and just can't wait. A HUGE GINORMOUS INCREDIBLY LARGE ENTHUSIASTIC CONGRATS to my friend, Leigh, for what is sure to be a great, great show!
What are you most excited to see in the Shadow and Bone tv show?