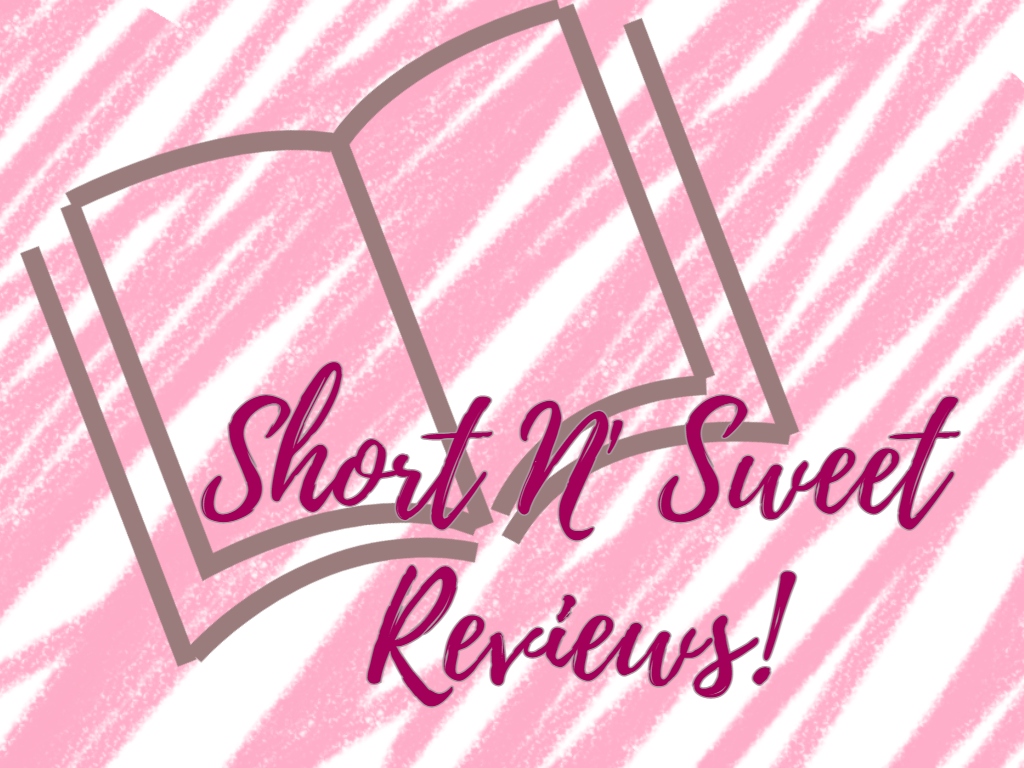 Welcome to the Short N' Sweet Book Review! For the almost nine years that I've been reviewing books on this blog, I've written long, wordy reviews that, let's be honest, not a lot of people are probably reading. This year I decided to shorten those reviews and get straight to the point – what is this book about, who wrote it, where you can find and a short review on what I loved, liked and maybe thought could be better.
Today's review features a fantastic sex positive, super sexy but also sweetly romantic novel, The Roommate by Rosie Danan!
~*~*~*~*~*~*~*~*~*~*~*~
About the Book
House Rules:
Do your own dishes.
Knock before entering the bathroom.
Never look up your roommate online.
The Wheatons are infamous among the east coast elite for their lack of impulse control, except for their daughter Clara. She's the consummate socialite: over-achieving, well-mannered, predictable. But every Wheaton has their weakness. When Clara's childhood crush invites her to move cross-country, the offer is too much to resist. Unfortunately, it's also too good to be true.
After a bait-and-switch, Clara finds herself sharing a lease with a charming stranger. Josh might be a bit too perceptive—not to mention handsome—for comfort, but there's a good chance he and Clara could have survived sharing a summer sublet if she hadn't looked him up on the Internet…
Once she learns how Josh has made a name for himself, Clara realizes living with him might make her the Wheaton's most scandalous story yet. His professional prowess inspires her to take tackling the stigma against female desire into her own hands. They may not agree on much, but Josh and Clara both believe women deserve better sex. What they decide to do about it will change both of their lives, and if they're lucky, they'll help everyone else get lucky too.
~~
Genre: Romance
Pages: 325
Part of a Series?: 1st in the Roommate series
Release Date:  September 15th, 2020
Publisher: Berkley
Source: Owned E-Book
Find the Author: Website / Instagram / Twitter
FIND THE BOOK:
GoodReads / BookShop (support your local indie!) / IndieBound / Barnes and Noble / Amazon / Audible / Book Depository / Apple Books / Kobo / Google Play
short n'Sweet Review
I was looking for some book recommendations and a friend of mine recommended the second book of this series, The Intimacy Experiment. I read the first maybe twenty pages before realizing that it was a SECOND book and I had to go back and read book one. You can technically read each of them as a standalone but the perfectionist in me just couldn't do that. So I decided to read this one first and I'm so glad that I did. I'm not exactly sure what I expected from this novel on the onset – a east Coast, prim and proper socialite rooming with an extremely popular adult film star sounded so interesting. I have a close family member who was formerly an extremely popular adult film star so I have NO problems with the adult entertainment industry, I just didn't know what to expect. What I got was a fantastically sex positive novel that had a seriously sweet romance in it. Josh and Clara are fantastic and I loved that we got both of their points of view to watch them fall in love with each other because it was all swoon, all the way. I loved watching Clara become more comfortable with herself as a person in all aspects in her life, but especially with her own body and her own wants, needs and desires. I loved watching Josh coming into myself as well, finding the value in himself when all he thinks is those who look down on him for his profession. But I also loved the purity and sweetness of watching him grow to care and eventually love Clara because it was so genuine and sweet and it felt so real and I loved it. I appreciate this book for creating a swoonworthy romance between two incredible characters but also for being incredibly sex positive and talking about sex in a way that even the romance genre doesn't always touch on. I am currently reading book two and am STILL loving the sex positivity!
RATING:
4 out of 5 Stars
~*~*~*~*~*~*~*~*~*~*~*~