Every Tuesday, the blog The Broke and Bookish hosts the Tuesday Top Ten, where you count down different categories that are bookish! If you'd like to participate, check out their website for more information on the category for each week!
I did a little differently because its too hard to just choose ten for the entire year. I used to do a top ten anticipated books every three months and I'm going to try that again!
10. Shadowsong by S. Jae-Jones
Okay, to be fair, I haven't finished the first book yet. I was reading it during a huge slump and could not get myself into it but everyone keeps telling me to keep going so I'm determined to finish it and that makes me incredibly excited for the second book. I like the idea that when I finally read the first book, the second book was going to be waiting patiently for me!
Release Date: February 6th, 2018
I haven't been massively impressed by Gayle's last couple of YA releases but I'm not ready to give up on her yet, not with the love I have for the If I Stay duology and the Just One Day duology. She writes these emotional, character driven stories and I'm convinced that she hasn't lost that and this could be the book that brings back those feelings again.
Release Date: April 1st, 2018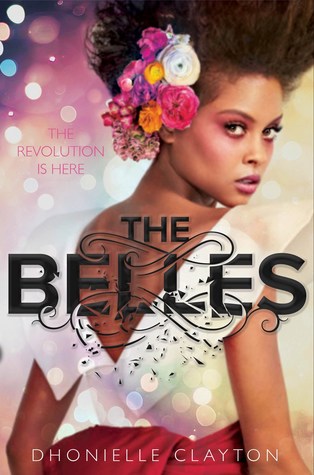 I was lucky enough to have an ARC in my hands and hopefully will be reading it soon but I'm seriously so excited for this book to come out. Not only is the story so compelling but look at that cover! To see someone who is NOT white on the cover is really exciting and I'm really happy and I have high high hopes for this book!
Release Date: February 6th, 2018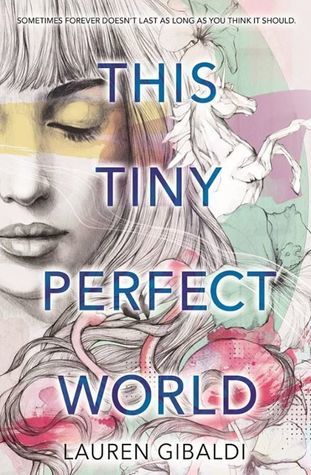 I have already read this book and, like previous Lauren Gibaldi books, I totally adored it. Lauren really captures the emotions and uncertainty that comes with being a teenager and even with being an adult and I truly adored this book. I've already reviewed it on the blog, which you can check out here, but I can't wait for it to be out in the world for others to read.
Release Date: February 27th, 2018
I mean, its another sci-fi adventure from two badass writers and of course I am waiting completely impatiently for this book to come out. I don't know how they do it – I can't imagine writing a book with another person – but they use their powers combined to write incredible novels and I can't wait for it.
Release Date: January 9th, 2018
I am currently reading this book (well, while I'm writing this post, four days before it posts haha) and I'm seriously enjoying it. What I love about Alexandra is that she writes similarly to me. She can write science fiction or fantasy or whatever, but she always has a love story and that's definitely the sort of writer that I am too. I think this is a huge reason why I gobble her books every single time they're released!
Release Date: March 6th, 2018
I absolutely loved Audrey's first book and I am definitely super excited for this second book. There are not enough authors out there writing really good lesbian stories, especially in YA, and when you combine that with great fantasy, I'm totally sold. I'm excited to see what happens with this book (I have the ARC but haven't gotten to it yet). I sincerely hope that she continues to impress.
Release Date: March 6th, 2018
I have already read this seriously much anticipated sophomore book for Ava and I absolutely loved it. Both stories feel so close to my heart and I love that Ava is yet again able to capture such familiar feelings from being a teenager in love and discovering who you are and what you want and where you're going. Plus I absolutely loved that it felt like a third love story with the city of Los Angeles, in both character's stories, and I adore LA so much. You can read my review here; definitely pick up this book in March.
Release Date: March 6th, 2018
I'm normally not an "extended universe book" person because I tend to think they're not written very well and the stories are forced but…there's two reasons I'm excited for this. One, its Marie Lu, she's my girl and I can't imagine her writing a book that I did not enjoy. And two, I was incredibly impressed by Leigh's Wonder Woman book. Plus the idea of teen Bruce Wayne sounds like a disaster waiting to happen.
Release Date: January 2nd, 2018
I mean, do I even have explain? Its Tammy Pierce! One of my favorite authors of all time. Plus I feel like we've been waiting for Numair's series for a million years. I'm counting down the SECONDS until I get this book in my greedy, grabby hands!
Release Date: February 6th, 2018