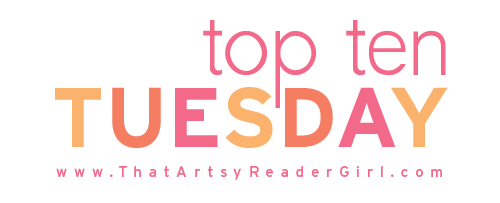 The Top Ten Tuesday is a weekly challenge post previously hosted by The Broke and Bookish and now hosted by The Artsy Reader Girl. You can follow along for each weekly post here. This week's post is all about those underdog books – books with under 2,000 ratings on GoodReads but that are super super loved. I pre-wrote this blog post so all of these have under 2K reviews right now. Also, it is SO hard to find those- I only managed to get seven! Which is great because that means you're throwing lots of reviews out there.
Romancing the Throne
This book is a short and sweet story and I enjoyed every bit of it. I love any stories with modern day royalty and this one 100% delivered.
The Authentics
I absolutely love Abdi and both of his books and I think that this is such a strong, emotional, poignant debut and I think way more people should be reading this. Abdi just gets PEOPLE. He captures them and you can see that in this book.
What They Don't Know
I've already written so much about this book but I can keep going. Nicole writes an insanely important and timely book and I feel like I just want to keep shoving this in people's faces.
Brightly Burning
I've known Alexa for years and her first novel is SO strong – Jane Eyre in space, and it was fantastic from beginning to end. I can't wait for her second book. WAAAAAAAY more people should be reading this book.
The Summer of Jordi Perez
Anything by Amy is fantastic but this book in particular is – its the girl/girl romance of my LA dreams. I get happy anytime I read teen lesbian romances because there just need to be more of them and this one is PRIME.
The Other Side of Lost
My friend Alyssa actually just did the JMT trail that is a huge component in this book and I read it just before she left, and I'm glad I got a feel of that. Between this book and her adventures, it made me want to do it, even though its insanely tough!
The Final Six
I adore Alexandra and all of her books and way more people should be reading them for sure. This is probably my favorite one that she's written so far though – she rocks the science fiction and the romance and she mixes them so well. I'm ready for the sequel already!
~~~~~~~~~~~~~~~~~~~~