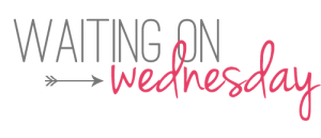 This week's Waiting on Wednesday is the finale in the Shattered Realms series, Deathcaster, by Cinda Williams Chima. I'll admit, I haven't even read the third book yet but I'm overdue for a reread and a catch up so hopefully my anticipation for the sequel will kick my butt in gear to read them all!
Title: Deathcaster
Author: Cinda Williams Chima – Her Website
Published By: HarperTeen
Publishing Date: March 5th, 2019
Pages: 656
Genre: Young Adult, Fantasy
Summary:
SPLINTERED ALLEGIANCE.
Warrior Alyssa ana'Raisa would do anything to protect her home, the Fells, and her legacy, the Gray Wolf Line. But as a prisoner of Empress Celestine, Lyss is forced to turn her fearsome talents as an army commander against her beloved homeland. Refusal would swiftly lead to her death, and her death would end the Gray Wolf Line.
ANCIENT DANGER.
In Lyss's absence, Fellsmarch Castle swarms with intrigue, deception, and a primordial threat. Destin Karn, a Southern spymaster with a hidden agenda of his own, might be the queendom's only hope of defeating the forces aligned against the Seven Realms… as well as the enemies within the castle.
THE DEADLY COST OF PEACE.
Master storyteller Cinda Williams Chima delivers spellbinding action, bittersweet reunions, and dazzling revelations in this indispensable conclusion to the Shattered Realms series.
PreOrder Links:
Amazon / Barnes and Noble / Book Depository / iTunes / Kobo / GooglePlay
Why I'm Waiting:
So I just realized that Deathcaster comes out SO much earlier than I thought haha so I may become a little behind again because February is so busy with my birthday and preparation for the Ontario TBF and so forth but even though I'm not technically caught up on this series yet, I'm still really excited for this book to come out. I think that the Seven Realms series is one of the best fantasy series I have ever read, hands down. I think the dual point of views are fantastic, I think the world is built so well, the romance is hot and steamy and the story is just so gripping and fun. I was enjoying every moment of this new series and just talking about it is making me want to sit down and begin my reread so, hmmm, maybe that will be the thing to get me out of this ridiculous slump I'm in. Plus, come on, that title?! Deathcaster?! It just sounds badass as hell and I know Cinda, she's going to break my heart and take me on a thrill ride.
*******************
Support us on Patreon for only $1 a month to gain access to monthly exclusive interviews, ARC and signed book giveaways, reviews for books I DIDN'T like and more by following the link here.