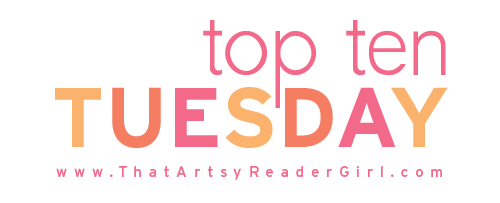 The Top Ten Tuesday is a weekly challenge post previously hosted by The Broke and Bookish and now hosted by The Artsy Reader Girl. You can follow along for each weekly post here. This week's post is counting the ten books that are on my spring TBR list. Because I always have waaaaay too many books to make a list like that, I decided to twist it a little and count the top ten books I'm excited are releasing this spring, from March 20th to June 21st, because I'm a Ravenclaw and I get technical here ;)
To Best the Boys by Mary Weber
Out – March 19th, 2019
Technically this book releases today and thats a day before spring but I'm counting it because Mary is amazing, because I have this book sitting in my TBR pile and because its going to be absolutely fantastic when it releases. The book takes place in a world where women aren't allowed to study the sciences and the main character enters this sort of competition that takes place in a labyrinth to earn a scholarship to study science, hoping that'll she win and that they'll have to take her, because she won. It sounds so great and so relevant!
Sky Without Stars by Jessica Brody and Joanne Rendell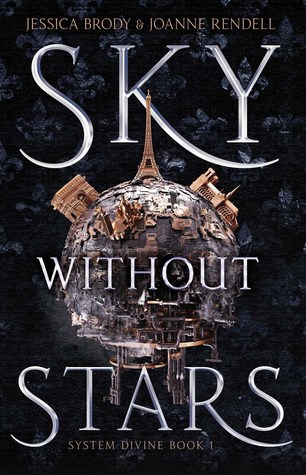 Out – March 26th 2019
I will read anything that Jessica Brody releases because she is one of my favorite people on the planet and has always been such an influence and inspiration to me. I will especially read this book because its science fiction and its a retelling of Les Miserables and I adore retellings more than anything when it comes to books. I am really excited for this book and cannot wait til it releases – only one more week!
The Red Scrolls of Magic by Cassandra Clare and Wesley Chu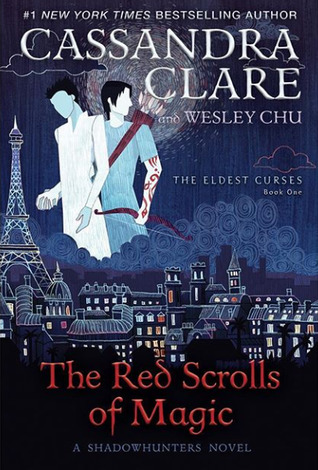 Out – April 9th 2019
I'm at the point in my life where I can still acknowledge my deep deep love for the Shadowhunter world but have a serious desire for Cassie Clare to write something new, outside of that world. Well, that's not happening anytime soon, at all, and let's face it, I'm going to buy every single book that she releases. Alec is my favorite Shadowhunter character and I adore Magnus so while I didn't really ask for this book, I eagerly await its arrival in my hands.
If I'm Being Honest by Emily Wibberley and Austin Siegemund-Broka
Out – April 23rd 2019
I met Austin and Emily at an event last year and eagerly read their debut novel when it came out last spring. It blew my mind and was such a strong debut and it easily made me a fan. I'm excited for this book even more – the story seems even more up my alley and I have a feeling that they're going to rock my world again. I'm still hoping to get my hands on an ARC before it comes out but…well, we'll see haha!
Like a Love Story by Abdi Nazemian
Out – June 4th 2019
I've already read this book. I was lucky enough to get my grabby little hands on an eARC about a month or so ago and just completely devoured the novel. It felt personal and emotional and it was amazing from beginning to end. I think that this book should just explode when it comes out – its just perfection and it tackles so many things that we tend to forget about the history of LGBTQ people, especially gay men. I truly love this book.
Virtually Yours by Sarvenaz Tash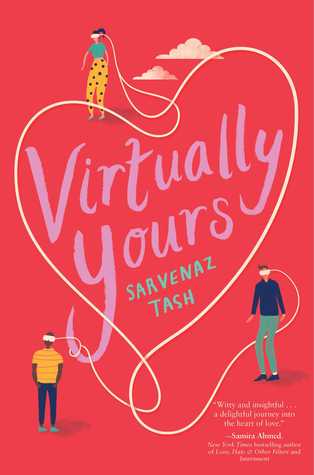 Out – June 4th 2019
I adore Sarvenaz. I think she's a YA author that just doesn't get enough attention, even though her books are so so so great. I adored her books that took place at Woodstock and New York Comic Con and I'm really excited for this new book because it just sounds so so fun. She writes characters so well and she really writes these great, stand out novels. This one just sounds like its going to be that kind of book that sticks with you and begs you to read it all in one night.
Somewhere Only We Know by Maurene Goo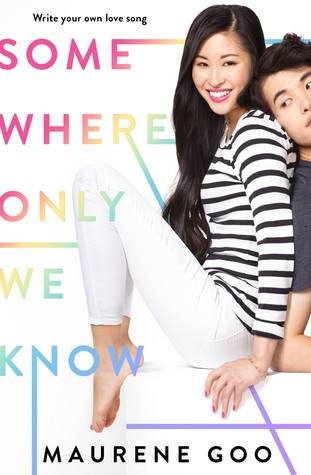 Out – May 7th 2019
I keep saying and I haven't been able to confirm yet but Maurene's new novel sounds like a Roman Holiday retelling and I absolutely adore that movie, and so I'm super excited to read this book. Maurene writes great contemporary novels with well thought out characters and adorable romance and I really think that this one is going to hit the marks again and again. AND ROMAN HOLIDAY. I know its a retelling. I know it is!
Her Royal Highness by Rachel Hawkins
Out – May 7th 2019
I absolutely adored the heck out of this first book in this series and I love that this book takes the character of Flora from the first book and expands on her. I think there's a lot there and I'm excited for a story about a gay princess – we need more of those for sure, sign me up. I am a sucker for royal stories and like I said, I absolutely loved the first one and I'm really excited for this second one. I also like the idea of a boarding school too in Scotland – boarding school stories are always FUN!
Girls with Sharp Sticks by Suzanne Young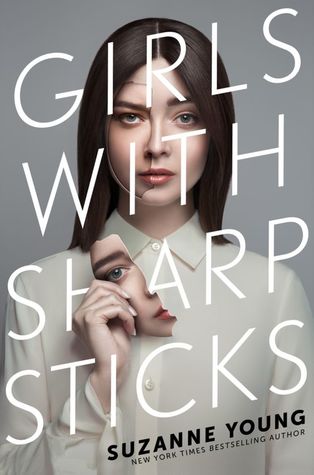 Out – March 19th 2019
This is another novel that releases today and is technically outside of spring but I'm counting it because it truly sounds like an amazing novel and after hearing Suzanne talk about it so much at OTBF, it really made me want to read it so so much. Girls trained to perfect, realizing there's more than what is seen and fighting back? SIGN ME UP. Suzanne's novels are always so thrilling and I'm sure this one will be the same.
Hope and Other Punchlines by Julie Buxbaum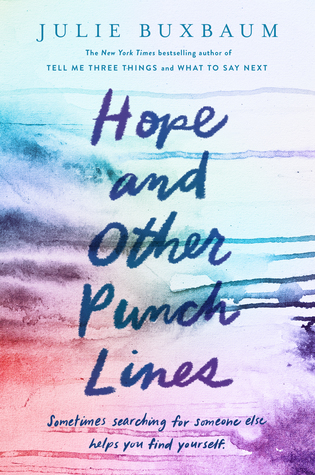 Out – May 7th 2019
Julie has a way of writing such emotional and personal contemporary novels that stay with you long after you read them – I know I felt that way after reading Tell Me Three Things and I know this novel will make me feel the same way. As someone who was only 13 years old when 9/11 happened and has the images of that day burned in her brain forever and has seen the after effects of the day, I am immediately interested in this book. But I love that this book is going to make it personal and tackle the effects on the children, on the ones who were affected by probably have absolutely no memory of that day. Its sure to make me cry so I'll have the tissues ready.
*******************
Support us on Patreon for only $1 a month to gain access to monthly exclusive interviews, ARC and signed book giveaways, reviews for books I DIDN'T like and more by following the link here.