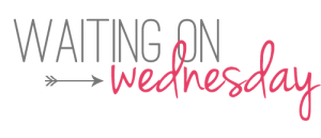 This week's Waiting on Wednesday is the newest contemporary novel from Sarvenaz Tash, Virtually Yours. I adore her novels SO much and she always has such great characters in great locations and I just know that this book is sure to be another hit!
~*~*~*~*~*~*~*~*~*~*~*~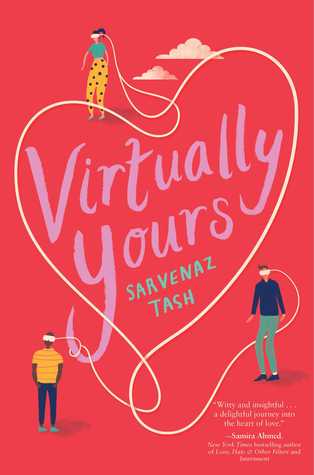 Title: Virtually Yours
Author: Sarvenaz Tash – Her Website
Published By: Simon & Schuster Books for Young Readers
Publishing Date: June 4th, 2019
Pages: 368
Genre: Young Adult, Contemporary
Summary:
How bad can one little virtual lie be?
NYU freshman Mariam Vakilian hasn't dated anyone in five months, not since her high school sweetheart Caleb broke up with her. So, when she decides to take advantage of an expiring coupon and try out a new virtual reality dating service, it's sort of a big deal.
It's an even bigger deal when it chooses as one of her three matches none other than Caleb himself. That has to be a sign, right?
Except that her other match, Jeremy, just happens to be her new best friend IRL.
Mariam's heart is telling her one thing, but the app is telling her another. So, which should she trust? Is all fair in modern love?
PreOrder Links:
Amazon / Barnes and Noble / Book Depository / iTunes / Kobo / GooglePlay
Why I'm Waiting:
I love love love love love love Sarvenaz's books. I actually think I got her book, Three Day Summer, through a publicist or something, I can't remember and I loved the brightness of the cover and I loved that it took place during Woodstock! What a world to have a story in and I'm so glad I read it because it led me to reading her book that takes place during NYCC and now, one that just sounds so flipping fun. I'm a sucker for a good romance and I love when books add something like a website or a diary or whatnot to a story – I think it just adds so much and I think it gives it more mystery and suspense. I think its going to make for a fun story and that its going to have hilarious hi jinks. Maybe I'm super super wrong and its the most serious story ever but I don't think so. I think I'm in for a fun ride!
*******************
Support us on Patreon for only $1 a month to gain access to monthly exclusive interviews, ARC and signed book giveaways, reviews for books I DIDN'T like and more by following the link here.