The Top Ten Tuesday is a weekly challenge post previously hosted by The Broke and Bookish and now hosted by The Artsy Reader Girl. You can follow along for each weekly post here. This week's topic is about animals. I was struggling to find something to do that was strictly book related but I just couldn't seem to narrow it down and since this blog isn't strictly a book blog, I decided to talk about my favorite Disney animal sidekicks. Since I'll be going back to Disneyland for the first time in over a year on Thursday, I'm in a super Disney mood!
Pascal from Tangled
Pascal is the best animal sidekick there possibly is – he was Rapunzel's best friend for years and years of loneliness, always has her back and is just the absolute cutest.
Dinah from Alice in Wonderland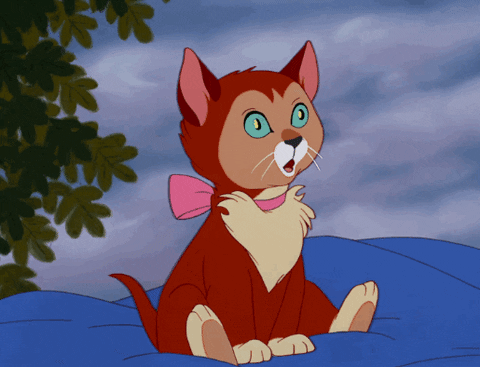 Dinah doesn't get enough love because of the Cheshire cat and, sure, because she's not in the very long but I ADORE DINAH, she's my favorite Disney cat and she's soooo cute. She reminds me of my little Kaz.
Meeko from Pocahontas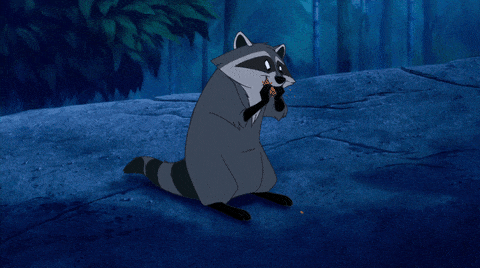 I've loved Meeko since the moment I watched this movie back when I was 7 or 8 years old and he just gets better and better as I get older – plus he reminds me so much of my dearly departed husky, Scout, and her hungry, silly ways.
Piglet from Winnie the Pooh
Winnie the Pooh is easily my favorite Disney character, hands down, and so of course I have a soft spot in my heart for his timid, tiny but big-hearted best friend, Piglet. I totally know what its like to be small and afraid sometimes.
Ray from The Princess and the Frog
Okay I get it, Ray is technically a bug, a firefly to be exact, not an animal but the amazing Jim Cummings does his voice AND he's easily my FAVORITE character in the Princess and the Frog movie. I'd love to have him around, especially in the dark!
Gus Gus from Cinderella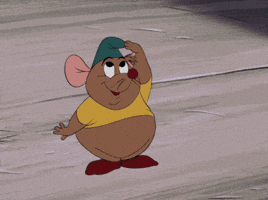 There are a lot of awesome animals in Cinderella but I have a soft spot in my heart for the adorable and naïve and always brave Gus Gus. Though he's the newest to the club, he's got the biggest heart and the cutest rolly polly tummy.
Figaro from Pinocchio 
Figaro is another favorite Disney cat because he's adorable and has the exact attitude of both of my cats and he's one of the few things in that movie that doesn't scare the absolute CRAP out of me lol.
Nana from Peter Pan
POOR NANA! She works so hard and didn't even get to go to Neverland! That's okay though because she takes care of the Darling children so well and is so cute, the perfect dog for any family. I want Nana to take care of me when I'm feeling poorly for sure.
Pua from Moana
Pua is not in enough scenes in Moana and I protest this because he is the cutest for sure! Look at that little butt wiggle, look at that cute little eye patch, look at his enthusiasm for Moana's need for adventure. Who wouldn't love this little guy?!
Thumper from Bambi
Thumper is exactly who I was as a little kid growing up and so that means I love him. He doesn't always say the right thing and he hates eating his vegetables and he'll sometimes laugh at you but at the end of the day, he's the best friend you could have.
~*~*~*~*~*~*~*~*~*~*~*~
What are your favorite Disney animal sidekicks? Share in the comments!