The Top Ten Tuesday is a weekly challenge post previously hosted by The Broke and Bookish and now hosted by The Artsy Reader Girl. You can follow along for each weekly post here. This week's post is all about the baddies! We kind of had the freedom to do what we wanted with the topic of villains and I decided to go with my favorites. Now, that doesn't necessarily means characters I LIKE, but those villains that are SO bad that you love to hate them. There is nothing like a fantastic villain to get you into a book!
I will warn you that there will most likely be spoilers for the books below SO if you want to keep a particular villain spoiler free – I would suggest skipping them.
Valentine Morgenstern from The Mortal Instruments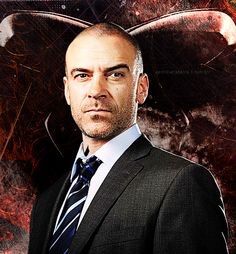 Valentine makes a great villain because, like any truly good villain, he genuinely thinks he's doing the right thing and that's what makes him dangerous. He does everything so calmly – stealing, kidnapping his former wife, pitting his "children" against each other, killing – and that is what makes him such a dangerous villain. He thinks he's making all the right decisions and there are times when you *almost* can see where he's coming from. Almost.
The Darkling from the Grisha Trilogy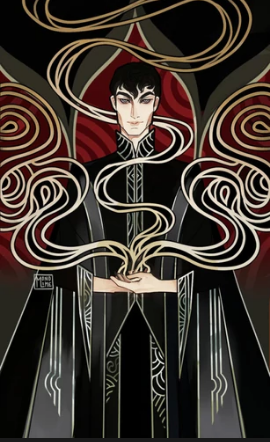 The Darkling is one of the best book villains out there because Leigh is so sneaky in the beginning and makes you totally love how mysterious and dark and sexy the Darkling is and then totally throws you for a loop and makes him the bad guy. Its horrible haha. To be fair, he's a fantastic villain and the trilogy gives you so much of him, back and forth, that its hard to figure out whether to root for or against him.
Voldemort from the Harry Potter series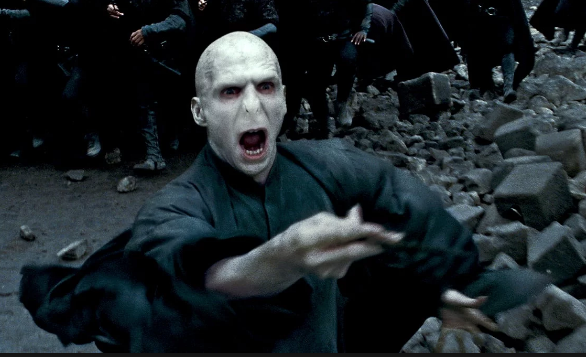 I know its fairly obvious to have him on the list but of course its obvious! Voldemort is a horrible person and the fact that he does everything he does without feeling or remorse and with full selfishness is just so wrong. He genuinely has no qualms about the things he does – including, but definitely not limited to, killing children like Harry who did nothing wrong except be born. Voldemort is a classic villain and one that I definitely would not want to meet on the street.
Queen Levana from The Lunar Chronicles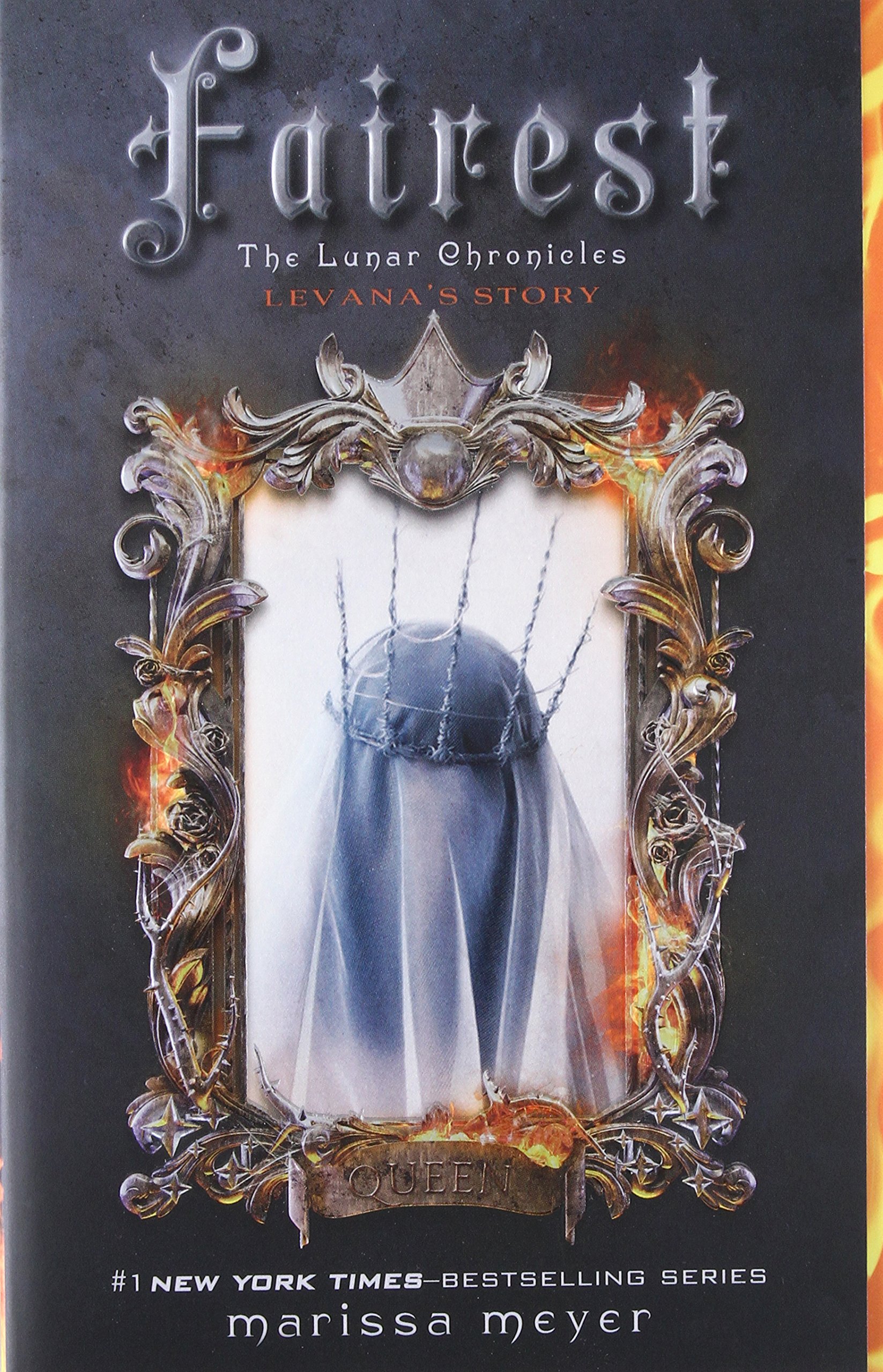 Marissa Meyer takes the classic villain from Snow White and makes her just that much more evil. She's INSANE but she is so fantastic at acting like she's not. She has stayed in charge for so long and she's terrifying and she's so good with her powers. Its frightening and the fact that Cinder just accepts who she is and decides to take her down, KNOWING who Levana is, is just insanely brave to me. Levana scares the crap out of me!
King Maven from The Red Queen Series
To be fair, I have NOT finished this series yet. I have one more book to finish but I've read enough so far to totally love King Maven as a villain because I 100% did not see him becoming the villain. Maven had me hooked from the beginning, I absolutely adored him and then he became him. He's young and inexperienced and he's angry and that makes him a terribly dangerous and the up close view we get of him in King's Cage is just terrifying and sad.
Circe from The Gemma Doyle Trilogy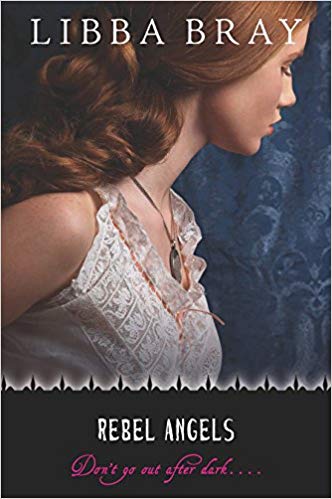 I love love love a good female villain and there are just not enough of them and the reason I like Circe as a villain is because the entire novel is all about women. Strong women, both god and evil and in between, in a time when women were just supposed to BE. Its another one of those villains who doesn't really see what they're doing is wrong. I think Circe knows the methods she's using is wrong but she genuinely thinks she's in the right, doing everything she can to get back into the Realms and to get powers back, to get what she thinks is rightfully hers back.
Luke from Percy Jackson and the Olympians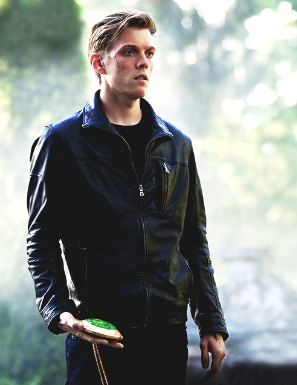 I know most people will say the many greek gods and goddesses and titans and such but I adore Luke, for everything that makes him bad and good. Luke is not a bad person, and that's what makes him a good villain because he's doing all of these things because he's angry, upset, he wants revenge on the father that has never been around. He's immature and he doesn't know what he's doing except he has all this anger and he doesn't know what to do with it and that's exactly how he gets involved with Kronos. Its what makes him such a great character too, and its a struggle to watch him go back and forth, torn between his anger and that deeper pull at knowing that he's not doing the right thing.
Erawan from The Throne of Glass Series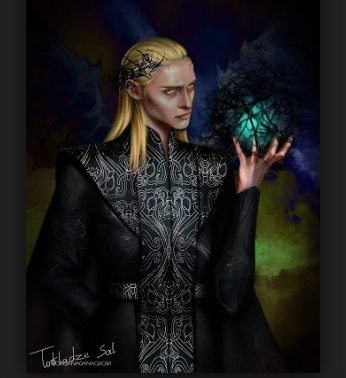 This is another series I have yet to finish – which makes me sad because the last book comes out today! – but what I've gotten of Erawan is absolutely terrifying so far because its been so so sneaky. I was so convinced that the king of Adarlan was the bad guy but that revelation that he was being possessed by a Valg for so long and that big bad Erawan is the bad guy the whole time – that totally threw me for a loop. And everything he's planning, everything he's been planning for so long, all the little pieces he has across this world, building up against Aelin…yeah, I'm terrified of finishing this series!
The Rittevons from the Tricksters Duology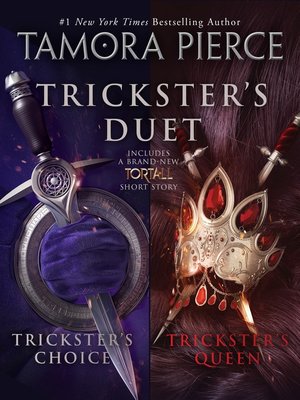 The reason that Imajane and Rubinyan Rittevon, the princess and prince turned regents turned queen and king of the Copper Isles, make such great villains is because they embody such real ideas, such real people, and it makes you so angry. The plot of this story is about a nation of dark skinned people that has been enslaved for years rising up against their pale skinned conquerors…never heard of that kind of story before. There are a lot of real world comparisons and the way Imajane and Rubinyan and their court act just boils me up. They're smart but also very crazy and it makes them incredibly dangerous!
Dolores Umbridge from the Harry Potter Series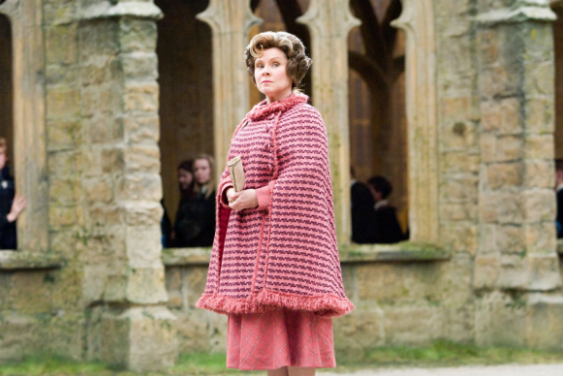 Dolores Umbridge is my favorite fictional villain of all time because she's just truly so evil. Now, Voldemort, his villainy makes sense. He was born as a product of false love, he was not wanted by his father, his mother dies at his birth, he was raised in a miserable orphanage…it all makes sense. Umbridge is just pure evil in pink. She is controlling and evil and psychotic. Having kids carve words into the back of their hands? Creating laws that make it impossible for werewolves to get jobs, heading the entire Muggle Born Registration, firing people, turning hogwarts into a military state…oh I could go on! She's horrible, terrible, evil, mean, scary, and awful and I love every minute of her.
*******************
Support us on Patreon for only $1 a month to gain access to monthly exclusive interviews, ARC and signed book giveaways, reviews for books I DIDN'T like and more by following the link here.